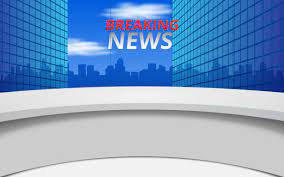 Bibi Already Under Fire
Incoming Israeli prime minister Binyamin Netanyahu is already facing headaches as a coordinated avalanche of negative media hits attacks his government and warns of the supposed danger it poses to Israeli democracy. The new government was expected to be sworn in today.
Outgoing IDF chief Aviv Kochavi expressed concerns that the new coalition would alter the military chain of command, including plans to create a new office within the defense ministry to oversee areas in the West Bank that are fully controlled by Israel.
Hundreds of business executives joined an appeal to Netanyahu urging him not to move forward with planned changes to the judiciary, which they said would harm Israel's global perception as a stable democracy, which in turn could harm business investments.
A group of leaders from leftist American Jewish organizations held a meeting with Israeli leaders in which they said they think the Netanyahu government would pursue policies "that are racist, antagonistic toward both Reform and Conservative Jews," resulting in a decrease in "donations to Israel from the US Jewish community" and less support for Israel from young American Jews. Additionally, a group of 330 Reform and Conservative clergy pledged to ban frum members of the Knesset from speaking at their functions and urged others to do the same.
The latter was blasted by the Coalition for Jewish Values (CJV), which represents over 2,000 Orthodox Jewish rabbis.
"Their call reveals the unrestrained hypocrisy of these non-Orthodox (and anti-Orthodox) movements," said CJV president Rabbi Yoel Schonfeld. "The same people who virtue-signal their 'tolerance' demonstrate that they are the least tolerant of all. Anyone who speaks outside their ideological echo chamber must be canceled, censored, and banned. Israel has not, contrary to their claims, disenfranchised them. Rather, it is they who seek to disenfranchise Israel."
The CJV noted that Reform leaders met with PA president Mahmoud Abbas in Ramallah long after it was known that the Palestinian Authority was giving financial rewards to the families of terrorists, and the same leaders made no move to ban Arab MK Hanin Zoabi after she called for the dissolution of Israel.
28%
The share of parents who say they should be allowed to decide not to vaccinate their children for measles, mumps, and rubella (MMR) in order to attend school has grown to nearly a third as skepticism over government edicts grows across the US.
A pre-pandemic study found that just 16 percent of parents said the same, illustrating how the response to the covid-19 pandemic—particularly the government's insistence that everyone get the vaccine, including healthy children—has increased distrust in government authorities.
"I think there is more mistrust of the government, there's more questioning of vaccines, and we've been having a harder time getting people vaccinated," said Anne Zink, chief medical officer for Alaska's health department.
"I find it a hard argument when the government says, we're all for individual liberty…but when it comes to vaccinations, there's no such thing as 'my body, my choice,'" one person told the Washington Post, summing up how many Americans are beginning to feel about vaccinations in general.
Domestic Terrorists Strike
Law enforcement agencies are frantically searching for the people responsible for recent attacks on the electric power grids in Washington, North Carolina, and Oregon, with officials believing the string of incidents may be connected to extremist individuals or groups seeking to sow chaos in the United States.
Some officials said they think the vandals could be radical environmental activists or people attempting to start a race war, but so far there is no concrete evidence for either theory.
In each case, someone forced their way into a fenced area surrounding power substations and damaged equipment, causing widespread power outages which took hours to repair.
Federal officials have been warning that the US power grid needs better security to prevent domestic terror attacks.
Misery at Mar-a-Lago
It's not a happy situation at Mar-a-Lago, where Donald Trump is not only fighting accusations of cozying up to anti-Semites, but is now reportedly also being shunned by his own daughter and son-in-law.
According to a report by New York Magazine this week, Jared and Ivanka Kushner are refusing to help him with public relations as fallout continues to build over his wining and dining notorious anti-Semites Kanye West and Nick Fuentes. Perhaps more concerning for the former president, neither wants anything to do with his 2024 campaign—a major blow to his prospects.
Jared and Ivanka played key roles in much of Trump's successes as president, including the Abraham Accords deal which established diplomatic relations between Israel and five Arab nations.
For his part, Trump is denying the report, calling it "fake news" and saying the reporter's sources "don't exist." He also maintains that he "never asked Jared or Ivanka to be part of the 2024 campaign for president and, in fact, specifically asked them not to do it" since "with the fake and corrupt news" and "horrendous" politicians, asking them to be involved is "mean and nasty."
Trump also addressed another part of the report which stated that the Trump campaign is lifeless, with nothing going on: "So funny to read and hear the fake news political pundits saying that 'Trump isn't working too hard on his campaign. This is not a good sign; maybe he's giving up' (even though I'm leading big in the polls!),'" he wrote on Truth Social. "What they don't say is, 'We have almost two years to go.' The rallies will be bigger and better than ever…but it's a little bit early, don't you think?"
China's Covid Fight Fails
It took about three years, but China finally appears to be throwing in the towel in its fight against the spread of covid-19. As nearly every other country in the world regained its senses and transitioned from blanket lockdowns to more targeted measures protecting the vulnerable and elderly, China stuck stubbornly to its "zero covid" policy, imposing onerous restrictions on its citizens and locking down millions at the slightest hint of an outbreak. But following widespread protests, the Chinese authorities finally relented, lifting most of its covid restrictions.
Reports from the country suggest it is now facing a tidal wave of infections and deaths, though state-sanctioned outlets will not report it.
White House Censored Covid Info
The Biden White House pressured Twitter to both "elevate" and "suppress" users based on their stances on covid-19, ultimately "censoring info that was true but inconvenient" to policy makers, the latest edition of the "Twitter files" revealed this week.
The coercion campaign during the pandemic began with the Trump administration, which asked Twitter to crack down on stories about panic buying and "runs on grocery stores" in the early days of the outbreak, but was stepped up under Biden, whose administration was focused on the removal of "anti-vaxxer accounts."
The latest iteration of the Twitter files reveals how deeply enmeshed the federal government is in much of the news that we read and how it manipulates the media into pushing narratives that fit the agenda of those in power.
Congressman Exposed
Representative-elect George Santos from Long Island admitted this week that he had fabricated chunks of his résumé which he had pitched to unwitting voters. For instance, Santos confessed that he had never worked for Goldman Sachs or Citigroup, nor did he graduate college, and he lied about being Jewish, writing on his campaign website that his family "fled Jewish persecution in Ukraine, settled in Belgium, and again fled persecution during World War II." None of that ever happened, and his family has been Catholic going back generations.
While exposed and disgraced, Santos says he will not allow the shame to impede his job as a congressman. "I am not a criminal," Santos said. "This will not deter me from having good legislative success. I will be effective. I will be good."
Opinion: The Bothersome Border
The United States is currently grappling with the prospect of a complete meltdown at the border. The fate of Title 42, or the Remain in Mexico policy—the pandemic-era edict that became the pillar of Trump's border enforcement—is currently before the Supreme Court, and once it ends, tens of thousands of migrants are expected to come flowing into the US. How that will be dealt with is beyond anything anyone knows.
There are two things to keep in mind regarding this crisis. First, the Biden administration is consumed with shifting blame to others rather than attempting to find a solution to the impending crisis. Border apprehensions are already running at an eye-popping 7,000 a day, and experts expect that number to climb to some 18,000 a day once Title 42 ends. Yet, the Biden administration still points the finger at Donald Trump—two years after he left office, during which the current president did nothing to solve the problem.
The White House press secretary insists that Biden had been saddled with the "system that was set" by Trump, Homeland Security secretary Alejandro Mayorkas complains that the president "inherited a broken and dismantled immigration system," and Biden himself whines that he was handed an "awful mess at the border."
What's interesting about all these claims is that the failure with which they say Trump handled the border magically didn't become apparent until he left office and his border policies were largely decimated by the Biden administration. Strange.
Biden declared himself a sworn enemy of Trump's border policies and destroyed as much of them as he could, and now that migrants are streaming through the border like water through a sieve, he still blames Trump. That takes chutzpah.
But there's a second point that I think we should be cognizant of, and that is that many of these migrants truly deserve our compassion. I know it's not the conservative thing to say, but the reality is that many thousands of them are attempting to flee communism, cartels, and violence, and if they were our brothers and sisters, we'd turn the world over to help them. Many are truly refugees seeking a better, saner life.
If you look back to the 1930s and 1940s, a lot of the same reasons to keep immigrants out of the US today were used to bar Jews from fleeing the Nazis by coming to America. I am in no way suggesting that those trying to get into the US today are facing the same mass extermination as my ancestors did, but we can, and I think should, at least give some thought to their plight.
It may not be the "conservative" thing to do, but when our own history demonstrates so starkly how tough immigration policies could negatively affect people, we should at least have the presence of mind to be aware of the unfortunate circumstances many of these people are struggling with. It's the humane thing to do.
Quote:
"I am not implying that Israel is capable, I am saying it is." —former Mossad intelligence chief Zohar Palti
Palti warned that Iran is now "days or weeks" away from enriching uranium to weapons grade, which "does not mean they can immediately build a nuclear weapon…but it's very bad, and we've never been closer to it."
Palti added the above quote, saying that he is 100 percent certain that if Iran manages to enrich uranium to weapons grade, Israel has the military capabilities to destroy the rogue country's nuclear facilities. He added that Israel will have to make "serious decisions" soon about a preemptive attack on Iran.
Jerusalem Bombing Terrorist in Custody
An ISIS-affiliated Israeli Arab from Yerushalayim was taken into custody after being identified as the sole individual responsible for the bus stop bombings in the city on November 23 which killed two people, Aryeh Schupak and Tedasa Teshuma Hy"d, and wounded nearly two dozen others.
The Shin Bet said Eslam Froukh manufactured the bombs using online guidebooks and planted them himself. He was planning to set off a third bomb as emergency personnel treated victims at the second attack in Ramot but ran into "technical difficulties."
In the days following the attacks, IDF forces discovered items used by the terrorist in the attacks as well as additional pipe bombs and a makeshift submachine gun he planned to use in future attacks.
Over the course of their investigation into the double bombing, the Shin Bet also uncovered a plot by an individual to carry out a separate attack in Yerushalayim. That terrorist, who was not involved in the bus stop bombings, was taken into custody, but no further information was given.
"Following a wide-ranging intelligence effort and investigation, the security forces have apprehended the reprehensible terrorist who carried out the double bombing in Jerusalem…" said Prime Minister Yair Lapid. "Israel will find every terrorist who attacks our citizens and will deal with them to the fullest extent of the law."