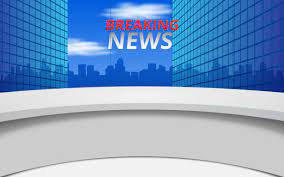 You Actions, Their Fault
Horrifying footage of Memphis police officers beating a black man to death after fleeing a traffic stop has shocked the nation and spawned dozens of protests across the country. The victim, Tyre Nichols, did nothing to deserve anything close to what he received at the hands of those five officers. His death is truly a travesty of justice and a prime instance of police overreach and brutality which should serve as an impetus for change in police departments across the US.
What it is not, however, is a case of a black man being targeted by police officers because of his skin color, despite many on the political left trying to impress upon people that it is. In fact, the five officers involved in the beating were all black themselves.
This didn't stop former congressman and current CNN political commentator Mondaire Jones from tweeting, "If you think the Memphis police officers had to be white in order to exhibit anti-blackness, you need to take that AP African American Studies course Ron DeSantis just banned."
Jones was referencing a move made last week by DeSantis, Florida's superstar conservative governor, to prohibit the abovementionedAP course in his state's schools. Why did he do so? Not because he doesn't want students to learn about African American history, but because the course curriculum includes critical race theory, which pushes the concept that white people are by default oppressing black people. Such insanity deserves to be banned.
There is no need to pick apart Jones's argument; it is so silly and ridiculous that anyone with an ounce of sense would throw it directly into the dustbin. Still, his assertion that white people deserve blame for black people killing other blacks deserves attention, if only for the truth about modern society that it illustrates.
US cities have in recent years seen an explosion of violent crime. New York City has regressed to the dangerous 1980s; Chicago is a gangland; Philadelphia is no better; Los Angeles is turning into the world's highest-taxed slum. The reason for this phenomenon is no mystery; it has nothing to do with a new tendency for violence among the populace and everything to do with a change in societal thinking.
Specifically, contemporary society has shifted the onus of responsibility from the individual to society at large. If an adult acts out, it's because he faced adverse life experiences. If a child misbehaves, it's the parents' fault. Can this be true at times? Absolutely. But society has taken it way too far. Anything and everything is now someone else's fault. We've lost all sense of personal responsibility; we've forgotten that we have free will and the ability to make decisions—and deal with the consequences, too. And so, people can commit crimes with impunity and instead of being punished, political leaders will look elsewhere to pin the blame.
What Mondaire Jones argues is indeed ridiculous. Those five black officers made a conscious decision to beat Tyre Nichols. Their actions aren't the fault of white people. The sad part is how often we agree in principle with him—that anything bad we choose to do is always someone else's fault.
Terror Strikes in Yerushalayim
A pair of heinous terror attacks rocked Yerushalayim last Shabbos, shaking Israel to its core and raising fears of another intifada breaking loose across the country.
In the first attack, a 21-year-old Palestinian opened fire Friday night outside the Ateret Avraham shul in Neve Yaakov, killing seven and wounding five others. The terrorist attempted to flee to the Palestinian neighborhood of Beit Hanina but was shot and killed by police responding to the terror scene.
The victims were identified as 14-year-old Asher Natan, 68-year-old Asher Hai, 56-year-old Refoel Ben Eliyahu, 26-year-old Ilya Sosansky, Ukrainian refugee Irina Korolova, and a recently married couple, Eli and Natali Mizrachi, who had rushed from their home to help people after hearing gunshots ring out.
The murderous rampage marked Israel's deadliest terror attack since August 2011, when terrorists crossed into Israel from Egypt's Sinai Peninsula and killed eight Israelis, and the deadliest carried out by a Palestinian terrorist since March 2008, when a terrorist went on a shooting spree at the Merkaz Harav yeshivah in Yerushalayim, killing eight bachurim.
In a second attack carried out on Shabbos morning, a 13-year-old terrorist shot and injured a Jewish father and son in Ir Dovid outside Yerushalayim's Old City before being shot himself and taken into custody.
In response to the bloodshed, Israeli security officials raised the country's terror alert to its highest level and deployed additional forces to yishuvim near Arab villages. Israel's security cabinet also voted to strip the family members of terrorists of residency and citizenship rights as well as their National Insurance benefits, and is also considering a policy to expel terrorists' family members from the country.
Israel's public security minister Itamar Ben-Gvir urged the Knesset to pass a law allowing the death penalty for terrorists. Israel currently does not have a death penalty. Ben-Gvir is also seeking to ease and expedite the firearm-licensing process, allowing citizens to more easily protect themselves against future attacks.
"Whoever tries to harm us, we will harm him and those who assist him," Prime Minister Binyamin Netanyahu said.
Defense minister Yoav Gallant added that he's instructed forces to "increase defensive activities, particularly in the Yerushalayim area, and to increase preemptive operations against anyone planning attacks on our citizens."
Regardless of which additional security and punitive measures will be added in the wake of the most recent attacks, what is clear is that the Palestinians are not serious about negotiating mutually agreeable peace with Israel. US secretary of state Antony Blinken is urging Israeli leaders to sit down, talk, and make concessions to the Palestinians. What he should be doing is taking a long, hard look at the images and videos of Palestinians singing, dancing, and handing out sweets in celebration of Friday night's horrific terror attack. People who celebrate the deaths of others are not looking for peace. They are yearning for the eradication of not only Israel, but the Jewish people as a whole. Nothing less will satiate their appetite for blood.
Better Late Than Never
President Joe Biden announced on Monday that he will end the national covid-19 state of emergency on May 11, finally acknowledging the reality of the endemic nature of the virus nearly three years after it reached US shores.
Then-president Donald Trump first declared covid-19 a national emergency on March 13, 2020, and the state of emergency has been repeatedly extended by both Trump and Biden. It was set to expire soon, but Biden said it would be extended briefly until mid-March to avoid "wide-ranging chaos and uncertainty" that an abrupt end would bring to the US health-care system.
At this point, the termination of the state of emergency is symbolic more than anything else. In recent months, Congress has repeatedly rebuffed Biden's requests for billions in funding to extend free vaccinations and testing, and the $1.7 trillion spending package signed into law late last year as of April 1 ends the rule that blocks states from kicking ineligible people off Medicaid—a key covid-19 policy.
One downside is that covid-19 vaccines will start costing as much as $130 per dose. However, just 15 percent of Americans are up-to-date with the recommended boosters, suggesting that most people aren't that interested in the vaccines anyway.
64%
A growing share of US consumers say they are living paycheck to paycheck, a troubling sign that inflation is slowly crushing American families and households.
Sixty-four percent of US consumers—equivalent to 166 million people—were living paycheck to paycheck at the end of 2022. That's 3 percentage points higher than a year earlier, meaning nearly 10 million more Americans are now barely scraping by.
Quote:
"I wasn't aware of the fact that there are tropes about Jews and money" —Rep. Ilhan Omar
In one of the least believable statements made thus far in 2023, Rep. Ilhan Omar of Minnesota claimed she had no idea she was wading into anti-Semitic waters when she invoked age-old tropes about Jews on multiple occasions.
Omar, who is desperately trying to avoid being thrown off the House Foreign Affairs Committee—which speaker Kevin McCarthy has pledged to do—even played the victim, saying that those who have called her anti-Semitic are simply trying to "smear someone and their character and their love for their country and the work that they get to do on a committee."
The Minnesota representative has made numerous eyebrow-raising comments, including that Israel "hypnotized" the world, that US support for the Jewish state is "all about the Benjamins," and that Israel, as well as the US, can be equated with the Taliban.
Mossad Strikes Iranian Weapons Factory
Barely a day after the terror attacks in Yerushalayim, Israeli drones reportedly manned by the Mossad struck an Iranian weapons factory in the city of Isfahan. The facility was used to develop advanced weapons which could pose a significant threat to Israeli citizens if they made their way into the hands of Hezbollah or other terror groups.
Iran claimed that the drone attack was a failure and caused nothing more than minor roof damage to the facility. Multiple reports and videos of the scene of the attack contradict those claims. The Wall Street Journal reported that there were "four large explosions" at the factory and that the "damage goes far beyond the 'minor roof damage' that the Islamic Republic claimed earlier Sunday and has falsely claimed in past incidents."
Surveillance State Bombshell
The United Kingdom's military spied on individuals and groups opposing the official government response to covid-19, a bombshell report in the Daily Mail claimed this week.
Dissenters of the government's stance and policies toward covid had long suspected they were under surveillance, but the Mail's revelation finally provided the evidence.
Similar accusations have been made in the US, and evidence of the federal government working to silence those with views opposing its own has been out in the open for months. However, no evidence exists—at least yet—that the US military spied on its own citizens in relation to covid-19.
"The" Is Now a Dehumanizing Word
The largest newswire in the United States, the Associated Press, apologized following the ridicule it endured for its tweet referencing "the French."
The news agency recommended last week that writers avoid using "the" in phrases like "the disabled," "the poor," and "the French," asserting that using the word "the" could be dehumanizing.
The French embassy responded in mocking fashion to the AP by briefly changing its name to "Embassy of Frenchness in the United States."
Also, if "the" is dehumanizing, why does the newswire call itself the Associated Press?
Trump Kicks Off Rallies with Attacks on Republicans
Donald Trump kicked his presidential campaign into high gear last weekend as he held his first rallies of the 2024 cycle in South Carolina, taking the opportunity to attack not only President Joe Biden, but his fellow Republicans as well. In particular, Trump lashed out at Florida governor Ron DeSantis, who at this point appears to be the biggest obstacle to Trump winning the GOP nomination.
"When I hear he might run, I consider that very disloyal," he said of DeSantis, positing that the Florida governor is only in his position because of Trump's endorsement of him.
"There are Republican governors that did not close their states. Florida was closed for a long period of time," Trump continued, attacking DeSantis over his covid-19 record and claiming that the latter is "trying to rewrite history" about his response to the pandemic.
The truth is that DeSantis ordered the reopening of his state a full month before Trump publicly criticized another GOP governor, Brian Kemp of Georgia, for reopening his own state.
Trump later attacked DeSantis again on his Truth Social social media platform, writing that "Ron DeSanctimonious (his nickname for DeSantis), who I made governor in both the primary and the general, is also a globalist, and so are his donors."
DeSantis has not yet announced a bid for the White House in 2024 but is widely expected to do so. He has reportedly already assembled his core team and has been raking in millions in donations from top GOP donors—many of whom previously supported Trump.
Both Sides of the Border Crisis
When discussing "both sides" of the border crisis, most people think of Republican versus Democrat positions on the crisis, not the southern and northern sides of the US. But border patrol is now dealing with crises on both sides of the country's border as migrants are shepherded through Canada's border into the US.
Law enforcement at the border with America's northern neighbor have reported a 743 percent rise in migrant encounters compared to a year ago as traffickers exploit desperate asylum seekers amid freezing temperatures and dangerous passages.
It comes as a surprise as officials focus on clogging the southern border, which has reached a crisis point as thousands of migrants seek entry from Mexico.
Pence Comes Clean
In stark contrast to President Joe Biden and former president Donald Trump, former VP Mike Pence said he takes "full responsibility" for the classified documents that were found in his private home in Indiana last week.
"Let me be clear: those classified documents should not have been in my personal residence," Pence said. "Mistakes were made, and I take full responsibility."
Compared to how Biden and Trump have responded to their own classified-documents scandals, Pence's acknowledgement of his mistakes is a breath of fresh air. President Biden has chided reporters for asking questions about his illegal retention of numerous classified documents following his years as vice president, while Trump has blasted the justice department for investigating his mishandling of classified documents as a "witch hunt."
It's pretty sad that a politician simply acknowledging a mistake is a cause for celebration; unfortunately, the Bidens and Trumps of the world are the caliber of politician we have become accustomed to.
US vs. China in 2025?
Air force general Mike Minihan, the head of the Air Mobility Command, has called for aggressive efforts to prepare for war against China in 2025 as tensions ratchet up between the world's two superpowers.
"I hope I am wrong. My gut tells me we will fight in 2025," Minihan wrote in an internal memo titled "February 2023 Orders in Preparation for the Next Fight."
Minihan in his memo said he believes China will invade Taiwan in 2024 because both it and the United States will have presidential elections in 2024, meaning the US will be "distracted."
Minihan has previously warned that the US military isn't prepared for a showdown with China.
Any military confrontation between the two countries would likely escalate quickly into a third world war, with allies of each nation stepping up to defend their allies and interests.