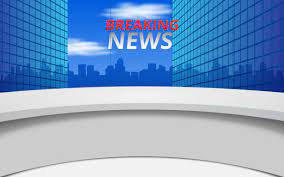 Israel Hunts for Jerusalem Bombing Terrorists
Israeli security officials are still searching for the suspects responsible for the bombings of two Jerusalem bus stops last Wednesday which killed two Jews. Outside security experts say the sophistication exhibited by those responsible in planning the bombings suggests that the incidents were state-sponsored terror, with Iran being at the top of the list of possible suspects.
The Shin Bet has opened a special command room focused on gathering intelligence material, including security footage collected from dozens of cameras in and around Yerushalayim, to trace the terrorists' escape route, most likely to Yehudah and Shomron.
Security officials believe that several terrorists were involved in the double attack and acted without external guidance from terrorist groups like Hamas and Islamic Jihad. It also seems that they planned the attack far ahead of time. They are believed to have been very familiar with the area where they planted the bombs, choosing the exact locations carefully.
It is also believed that after the terrorists planted the bombs, they monitored the area from afar to ensure that there were as many people waiting at the bus stops as possible in order to maximize the number of casualties. They then activated the explosives remotely.
As the hunt for the terrorists and their handlers continues, the FBI contacted an American injured in the explosion in Givat Shaul. Naomi Pilichowski, 18, was waiting at the bus stop as she headed to Beit Shemesh when the bomb exploded. She was lightly injured and treated briefly at Hadassah Ein Kerem before being released.
The FBI's Victim Services Division has since emailed Naomi's parents, informing them that their daughter has been identified as a potential victim of a federal crime and that the FBI would like to investigate.
"The FBI investigates suspected terrorist events that occur overseas in which American citizens are victims," the email said.
Majority of Covid Deaths Now Among Vaxxed
For the first time, the majority of people dying from covid-19 in America have been vaccinated, according to a new Washington Post analysis.
"We can no longer say this is a pandemic of the unvaccinated," said Kaiser Family Foundation vice president Cynthia Cox, who conducted the analysis.
People who had been vaccinated or boosted made up 58 percent of covid-19 deaths in August. The rate has been on the rise: 23 percent of coronavirus deaths were among vaccinated people in September 2021, and the vaccinated made up 42 percent of deaths in January and February of this year.
A secondary analysis by the Post found that nine out of 10 covid-19 deaths are among people over the age of 65, demonstrating that the harm caused by the virus is far more concentrated in the elderly than young people—a significant shift from the early days of the pandemic, when all age groups were hammered.
Meanwhile, the CDC said it is tracking a new variant called XBB, which is more evasive of drugs currently available to fight the virus.
The Taliban: World Cup Winners
The World Cup, an international soccer tournament held every four years, is currently underway in Qatar, an Arab nation led by a regime known for its extremism, slave labor, and general ruthlessness.
Besides the massive cash cow the World Cup is for Qatar itself, Afghanistan's Taliban rulers are raking it in too. According to a new report, the Taliban—the terrorist protectors who took control of Afghanistan after the US withdrawal in August 2021—have made untold millions renting machinery and construction materials to Qatar so it could build stadiums for the World Cup.
"The tournament was a golden duck. They were paid millions," an unnamed Taliban official said of his colleagues.
To make matters even more troublesome, the earnings of the Taliban were paid directly by Qatar—and approved by the United States and United Nations.
Massive Protests Break Out Over Chinese Lockdowns
Millions of Chinese residents living under the ruling Communist Party's "zero-covid" policy finally had enough this week, with thousands taking to the streets to protest the onerous restrictions and lengthy lockdowns they are forced to endure.
The protests began after 10 people died in an apartment building fire in the Xinjiang region. Some of the victims were unable to escape the flames because their doors had been welded shut from the outside and firefighters weren't allowed to get near the building.
Chinese authorities insist that their "zero-covid" strategy is the only way forward, though they have relaxed some pandemic rules as protesters flood cities.
Why Are So Many Russian Planes Crashing?
Many have been questioning whether sanctions imposed on Russia shortly after its invasion of Ukraine are justifiable considering the adverse effects they have had on Western countries, most evidently in the form of sky-high gas prices.
While there is a lot of room for debate over the sanctions, at least one component of the penalties appears to be having a direct significant effect on Russia's military.
At least six Russian military aircraft have crashed since September due to what appear to be internal malfunctions. But why would so many aircraft suddenly malfunction? RAND Corp. engineer Michael Bohnert says the sweeping Western sanctions are making it difficult for Russia to obtain the tools and materials needed for proper aircraft maintenance.
So, while the sanctions may be hurting us too, they do appear to be working, at least in one critical way.
Twitter Amnesty Begins
Twitter's new CEO, Elon Musk, announced a "general amnesty" for suspended users of the social media platform beginning this week, continuing his crusade to turn around the company's policies, particularly as they concern free speech.
Musk had already reinstated the accounts of some controversial people, including former president Donald Trump. But a broader amnesty has some worried that instances of anti-Semitism and other forms of hate and bigotry will proliferate and multiply exponentially on the platform already known for its vitriolic users.
There is just one exception to the amnesty: those who have "broken the law or engaged in egregious spam" will not be allowed back on Twitter.
Murders Mired in Mystery
More than two weeks after the US was gripped by the slaying of four college students at a home near their university in Moscow, Idaho, police have no suspects, no murder weapon, and apparently no clue what to do.
The students—Kaycee Gonclaves, Madison Mogen, Xana Kernodle, and Ethan Chapin—were staying on the second and third floors of a private home near the University of Idaho on the night of November 12 when they were stabbed to death. Two housemates on the ground floor were spared, but nobody knows why. The housemates themselves were cleared of any connection to the murders.
One of the victims, Kacey Gonclaves, called a friend seven times that night between the 2:26 a.m. and 2:52 a.m., but he was asleep. That friend has also been ruled out as a suspect.
Local police and the FBI say they have examined hundreds of pieces of evidence, received over a thousand tips, and conducted more than 100 interviews, but they appear no closer to finding the killer or even the motive for the murders.
While who is responsible for the grisly deaths is still unknown, famed former FBI profiler Jim Clemente said he believes the suspect is a "younger" man and a first-time killer who knew at least one of the victims.
Quote:
"I believe Dr. Fauci ultimately aligned himself with many Democratic governors who took what were temporary policies and made them long-term policies in their state." —Former vice president Mike Pence
Pence joined Congressional Republicans this week in accusing Dr. Anthony Fauci, the face of the federal government's covid-19 response, of following the lead of Democrat politicians rather than science in pushing various covid policies and restrictions. Republicans have made clear that they will investigate Fauci in the new Congress, including what role he played in squelching questions about covid's origins, which many believe came from a lab in Wuhan, China.
Ben-Gvir in Islamic Jihad's Crosshairs
The Palestinian Islamic Jihad terror group has threatened to kill Otzma Yehudit chairman Itamar Ben-Gvir, saying he will "suffer the same fate as Rechavam Ze'evi," an Israeli minister who was assassinated by PLO terrorists in 2001.
PIJ is specifically targeting Ben-Gvir over his wish to expel from the country Arabs who wish harm on Israel.
Ben-Gvir said in response that he will not be deterred by PIJ's threats.
"We are committed to restoring security to Israel's citizens. The time has come to form a fully right-wing government so that we can crush the Islamic Jihad," he said.
Putin Living in Fear
It's not easy being the president of Russia these days. A failing war in Ukraine and people in the Kremlin wanting them dead are enough to make one worry that every day will be their last.
That's the predicament Vladimir Putin is finding himself in, with reports that since his military's withdrawal from Kherson and multiple critical battleground losses, the Russian leader is "living in fear for his life."
"Putin is very afraid because there is no forgiveness in Russia for tsars who lose wars," an adviser to Ukrainian president Vladimir Zelensky said.
"He is fighting for his life now. If he loses the war, at least in the minds of the Russians, it means the end—the end of him as a political figure and possibly in the physical sense."
"Gaslighting" Named Word of the Year
"Gaslighting"—behavior that's mind manipulating, grossly misleading, and downright deceitful—is Merriam-Webster's word of the year.
Lookups for the word on merriam-webster.com increased 1,740 percent in 2022 over the year before. Noteworthy is that fact that there wasn't a single event that drove significant spikes in curiosity, as is usually the case with the chosen word of the year.
Merriam-Webster's top definition for "gaslighting" is "psychological manipulation of a person usually over an extended period of time that causes the victim to question the validity of their own thoughts, perception of reality, or memories and typically leads to confusion, loss of confidence and self-esteem, uncertainty of one's emotional or mental stability, and a dependency on the perpetrator."
Opinion:
Not Fit for Office
Since announcing his run for the presidency two weeks ago, former president Donald Trump has held no public rallies or fundraisers, but there have been some private meetings—including one that is deeply problematic.
Last Tuesday evening, Trump hosted Kanye West, Nick Fuentes, Milo Yiannopoulos, and others for dinner at his Mar-a-Lago estate in Palm Beach, Florida. If you don't know who these people are, let me offer a brief summary.
Kanye West, who now goes by Ye, is one of the most successful rappers ever. He ran unsuccessfully for president in 2020 and says he's running again in 2024. Over the past two months, West has been spewing anti-Semitic vitriol and has been dropped as a sponsor by major companies.
Nick Fuentes is a white supremacist, anti-Semite, and Holocaust denier who is described by the Anti-Defamation League as "among the most prominent and unapologetic anti-Semites in the country."
Yiannopoulos is the 2024 campaign manager for West. He has nurtured relationships with neo-Nazis and anti-Semitic figures under the guise of "free speech."
For anyone to meet with such individuals is a scandal. For a former president and current presidential front-runner to meet with them is a disgrace, and every excuse and justification that have been given since the meeting took place lacks merit.
Let's start with Trump's own explanation. On Truth Social, the former president wrote: "Ye, formerly known as Kanye West, was asking me for advice concerning some of his difficulties, in particular having to do with his business."
Let's stop here for a second. The business difficulties Ye is having are a direct result of his bigotry against Jews. Due to his anti-Semitic tirades, he was dropped by many companies who were paying him sponsorship fees. Trump is saying that he was trying to help an individual whose anti-Semitism caught up with him. That's troublesome to begin with, but let's not get bogged down with that.
"We also discussed, to a lesser extent, politics, where I told him he should definitely not run for president… Anyway, we got along great, he expressed no anti-Semitism, [and] I appreciated all of the nice things he said about me… Why wouldn't I agree to meet? Also, I didn't know Nick Fuentes."
Let's make sure we got this right. Trump met with an insane anti-Semite in Kanye West because he was nice to him? What sort of justification is that?
Putting aside the truly worrisome aspect of Trump cozying up with virulent anti-Semites, this story gives a fantastic inside look at Trump's psyche. I don't believe that Trump is an anti-Semite, as some have been trying to paint him since this meeting. What I do believe—what, in fact, I am positive of—is that Trump is a slave to his unquenchable thirst for affection. Kanye West praised him, so he is by default someone whom Trump owes attention—even a meeting.
We've seen this before. Trump had an obviously difficult time condemning the marchers at a white supremacist rally in Charlottesville, Virginia, during his presidency. Nick Fuentes, it should be noted, participated in that march. And Trump is now also friends with mass murderer and dictator Kim Jong Un because, as he explains, Kim wrote some "very nice letters" to him.
The president of the United States cannot be enslaved to his ego. He has to be able to see past himself and do what is right based on what is actually right. And Trump doesn't appear to have the ability to do so.
If this debacle doesn't demonstrate Trump's unfitness to again become president of the United States, nothing does.