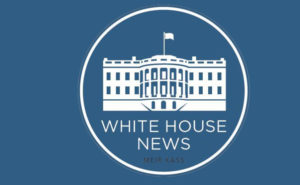 Biden Hunting for Breyer Successor
President Joe Biden and his team are considering a number of potential candidates to nominate to the US Supreme Court as a replacement for retiring liberal justice Stephen Breyer.
President Biden said on Thursday that he would name a successor for Justice Breyer by the end of February, calling the retiring justice "a model public servant in a time of great division" and pledging to take what he called the overdue step of putting a black woman on the court for the first time in its 232-year history.
Breyer, who served as an associate justice on the Supreme Court for nearly 28 years, formally announced his retirement in a letter to President Biden that was delivered Thursday morning. He called it "a great honor" to have participated in "the effort to maintain our Constitution and the rule of law."
Breyer plans to stay on the court through the end of the current term and said he would not leave until a successor had been confirmed by the Senate. His departure will give Biden his first opportunity as president to put an imprint on the court's direction, setting off what may be a monthslong confirmation battle in Congress.
Speculation has already centered on the three black judges who are seen as the most likely candidates: Ketanji Brown Jackson, a 51-year-old judge on the US Court of Appeals for the District of Columbia Circuit; Leondra R. Kruger, a 45-year-old justice on the California Supreme Court; and J. Michelle Childs, 55, a Federal District Court judge in South Carolina whom President Biden recently nominated for a judgeship on a federal appeals court.
There is also some speculation that Biden will pick Vice President Kamala Harris to replace Breyer on the Supreme Court, though that possibility is quite unlikely.
"Look, the Democratic Party is very worried that she's the presumed successor to Joe Biden, because her political negatives are so strong," Senator Ted Cruz said. "I think there is a chance they'll nominate Kamala to the court in part because they can't stand her, and one of the virtues of naming her to the court is they get to get her out of the White House."
The president is not required to nominate someone who is already a judge, though that is by far the most common route to the Supreme Court. Several former presidents have nominated politicians, lawyers, or law professors to the US Supreme Court.
Trump: Pence Should Have Overturned 2020 Election
Former president Donald Trump said on Sunday that he wanted former vice president Mike Pence to overturn the results of the 2020 presidential election.
In a statement dispatched by his Save America political action committee, Trump pointed to the bipartisan effort to reform the Electoral College Act as proof that Pence did have the ability to overturn the 2020 election.
"If the vice president (Mike Pence) had 'absolutely no right' to change the presidential election results in the Senate despite fraud and many other irregularities, how come the Democrats and…Republicans, like…Susan Collins are desperately trying to pass legislation that will not allow the vice president to change the results of the election?" Trump asked.
"Actually, what they are saying is that Mike Pence did have the right to change the outcome, and they now want to take that right away," he added.
The former president also said Pence "unfortunately" did not "exercise that power," adding that "he could have overturned the election!"
His statement comes after a bipartisan group of senators met last week to discuss potential changes to the Electoral College Act, a decades-old statute that outlines how the Electoral College results are counted.
Trump's Sunday statement is similar to an argument outlined by lawyer John Eastman, who in November was subpoenaed by the House select committee investigating the January 6, 2021 attack on the Capitol. After the 2020 presidential election, Eastman reportedly advised the Trump campaign on using Pence to push back on the election results and encouraging state legislators to oppose electors from specific states.
Trump also said at a rally in Texas on the day prior that if he is reelected president in 2024, he will treat those convicted of crimes connected to the January 6th Capitol riots "fairly," adding, "If it requires pardons, we will give them pardons, because they are being treated so unfairly."
White House press secretary Jen Psaki blasted President Trump over his comments.
"He defended the actions of his supporters who stormed the Capitol and brutally attacked the law enforcement officers protecting it. I think it's important to…call that out," Psaki said.
"He even attacked his own vice president for not, in his words, having overturned the election," Psaki continued. "And it's just a reminder of how unfit he is for office. And it's telling that even some of his closest allies have rejected those remarks as inappropriate in the days since."
Manchin Hired Security Due to Leftist Protesters
Senator Joe Manchin was forced to spend heavily on private security in the last three months of 2021 as he became a prime target for progressive protesters angry about his role in blocking a reconciliation package in the Senate.
Filings with the Federal Election Commission show Manchin's campaign paid more than $75,000 to an Atlanta-based private security firm in November. Reporters at the time saw Manchin being trailed by what appeared to be a private security officer as he walked the halls of the Capitol complex.
A source close to Manchin told the Hill that the Senator and his family had been subjected to specific threats, both in Washington and in West Virginia. US Capitol police declined to comment, citing security precautions.
Manchin has become a regular target of protesters who demand he vote to advance the Build Back Better reconciliation measure. Climate change protesters surrounded Manchin's car in a parking garage in early November. In October, protesters in kayaks swarmed Manchin's yacht, which was parked at a Washington marina. In August, the Poor People's Campaign sent a convoy of more than 100 cars to Manchin's Charleston office to urge him to vote to change Senate filibuster rules.
Through it all, Manchin has stood firm in his opposition to Biden's main agenda items.
Former President Bush Donates to Anti-Trump Republicans
Former president George W. Bush contributed to Rep. Liz Cheney and Senator Lisa Murkowski's reelection campaigns at the end of 2021, according to campaign finance reports filed Monday, backing up two of the most prominent Republicans who supported impeaching Donald Trump a year ago.
Bush donated a maximum individual contribution of $5,800 to Cheney last October. It was a small but notable piece of her total haul of $1.9 million in the last quarter of 2021, which swelled her campaign account to more than $4.7 million. Bush had previously donated to Cheney—whose father served as Bush's vice president—in 2016, according to FEC records.
The 43rd president also threw in $2,900—the maximum allowable primary donation—for Murkowski's reelection efforts, adding to her $1.2 million intake in the last quarter of 2021. Murkowski ended 2021 with $4.2 million in the bank. It's the first time Bush has donated to the Alaska senator, FEC records show.
Bush has contributed to a number of Republican political campaigns in recent years, but these appear to have been the former president's first donations of 2021—and they are significant in their symbolism. Trump has endorsed Republican challengers seeking to unseat Cheney, Murkowski, and others as retribution after they voted to remove him from office and said he incited the January 6, 2021 Capitol riot.
US Blasts Russia at UN Over Troop Buildup
Tensions between Russia and the US over Moscow's troop buildup near Ukraine spilled into the United Nations Security Council on Monday when diplomats for both countries fiercely outlined their positions.
Russia failed to stop what it dubbed a "provocative" Security Council meeting on its troop buildup, which the United States and other council members called a threat to international peace and security.
"The threat of aggression on the border of Ukraine…is provocative. Our recognition of the facts on the ground is not provocative," US Ambassador to the UN Linda Thomas-Greenfield told the 15-member council.
"The provocation's from Russia, not from us or other members of this council," she added.
Thomas-Greenfield accused Russia of having more than 100,000 troops on Ukraine's borders with Russia and Belarus preparing "to conduct offensive action into Ukraine." She said Washington has seen evidence that Moscow plans to deploy 30,000 more troops in Belarus by early February.
Russia's UN ambassador Vassily Nebenzia said there was "no proof" Moscow was planning military action against Ukraine and that Russia had consistently rejected such accusations.
"Our Western colleagues are talking about the need for de-escalation. However, first and foremost, they themselves are whipping up tensions and rhetoric and are provoking escalation," Nebenzia said.
"The discussions about a threat of war are provocative in and of themselves. You are almost calling for this. You want it to happen. You're waiting for it to happen, as if you want to make your words become a reality," he added.
Republicans Already Preparing for 2023 House Majority
House Republicans are feeling so good about prospects of retaking control of the chamber that they've already begun focusing on a 2023 agenda.
Building on House Minority leader Kevin McCarthy's "Commitment to America" agenda from 2020, conference members have been working on developing policy platforms through "task forces" addressing issues ranging from the economy to China to border security.
Every Republican House member is assigned to a task force, and several lawmakers have developed frameworks and legislative text.
The agenda being put together includes Passing a "parents' bill of rights" that would, among other things, require school districts to post curricula publicly and require schools to notify parents of violent activity on school grounds; and passing China Covid-19 accountability measures that would include legislation to declassify information on the origins of Covid-19 and prohibit US funding for gain-of-function research for anyone with ties with the Chinese Communist Party.
Republicans also want to take an aggressive oversight approach when in the majority. Among the items GOP members want to probe are the withdrawal of US troops from Afghanistan and the Biden administration's policies on the southern border.
They also want to eliminate certain House rules such as the allowance for members to vote by proxy and lawmakers having to walk through magnetometers before entering the House floor, implemented by Speaker Nancy Pelosi following the January 6 riot.
Republicans are also planning to take on Big Tech for discriminating based on political affiliation and prevent certain House Democrats from sitting on committees.
House Minority leader Kevin McCarthy has said on numerous occasions that Rep. Ilhan Omar should not be on the Foreign Affairs Committee, Rep. Adam Schiff should not be on the Intelligence Committee, and California Rep. Eric Swalwell should not be on the Intelligence or Homeland Security committee.