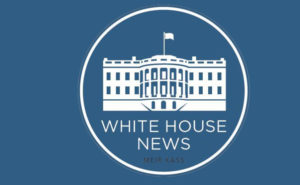 GOP Attacks Biden, Media over Jan. 6 Hypocrisy
President Joe Biden's admission that he'd like to see former president Donald Trump prosecuted for the Jan. 6 riots and that he's disappointed Attorney General Merrick Garland has not taken tougher action strikes conservatives as hypocritical.
Especially hypocritical, they say, is the silence from the mainstream media that skewered Trump when it perceived him committing similar actions.
The New York Times on Sunday reported on what it called Garland's "growing pressure" to investigate the Jan. 6 riot at the Capitol, which Democrats and many in the mainstream press have blamed Trump and his allies of inciting. Trump has denied any such involvement, pointing out that most attendees of his rally outside the White House that day were peaceful and did not participate in the riot later at the Capitol building.
According to the Times, quoting two unnamed sources, Biden "[a]s recently as late last year … confided to his inner circle that he believed former President Donald J. Trump was a threat to democracy and should be prosecuted."
Biden "has never communicated his frustrations directly" to Garland, the Times reported, but added "he has said privately that he wanted Mr. Garland to act less like a ponderous judge and more like a prosecutor who is willing to take decisive action over the events of Jan. 6."
Former Rep. Doug Collins said that while Garland himself is trying to stay as apolitical as possible, there is no reaction at all from the mainstream press over the comments.
"Where is the absolute outrage at these comments from the president, Joe Biden, about wanting to go after and jail or prosecute the former president?" Collins said. "It was amazing to me that the press, especially the mainstream media … President Trump could say something that was unrelated, not even contacting the Department of Justice and they would want to have impeachment proceedings done. Democrats on the Hill would just go crazy about it."
In Biden's case, however, "Everybody just seems [like] well, it's just normal. That's what's supposed to be," he said.
Briefs
Another Gitmo Detainee Released
The Pentagon announced that it had transferred Guantánamo Bay detainee Sufiyan Barhoumi to Algeria after Defense Secretary Lloyd Austin alerted Congress last month about intentions to repatriate him.
The move followed a recommendation by the Periodic Review Board (PRB) to have Barhoumi relocated to Algeria, his native country, after it decided in August 2016 that his detention at the Guantánamo Bay facility was no longer necessary. He had been detained there since 2002.
Among the 37 people detained currently in Guantánamo Bay, two were convicted in military commissions, seven are eligible for a review of their detention, 10 are involved in the military commission's process, and 18 are eligible for transfer, according to the Pentagon.
Barhoumi—whom a Periodic Review Board report said was not involved with the Taliban or al Qaeda but had still been engaged in extremist activity—was not repatriated earlier during the Obama administration.
Former defense secretary Ash Carter said in 2017 that the decision not to relocate him back to Algeria was "based on a variety of substantive concerns, shared by multiple agencies," and a judge decided against intervening in the Pentagon's decision.
Trump Endorses Sarah Palin for Congress
Former president Donald Trump on Sunday endorsed Sarah Palin in her bid for Congress, saying he is returning the favor after she endorsed him "early" in his campaign for president.
Palin, the former governor of Alaska who was the vice presidential running mate of Sen. John McCain in 2008, announced Friday that she is seeking Alaska's sole congressional seat.
The job has been vacant since the death last month of Republican Rep. Don Young, who held the seat for almost 50 years.
In a statement released through his Save America political action committee, Trump praised Palin for backing him for president in 2016.
"Sarah shocked many when she endorsed me very early in 2016, and we won big," Trump said. "Now, it's my turn! Sarah has been a champion for Alaska values, Alaska energy, Alaska jobs, and the great people of Alaska."
McCain, Palin's running mate 14 years ago, was a bitter enemy of Trump, particularly after he voted to deny Trump's longtime effort to repeal former president Barack Obama's health care law in 2017.
In his statement Sunday, Trump didn't mention McCain directly, but praised Palin as someone who "lifted the McCain presidential campaign out of the dumps" and endured "some very evil, stupid, and jealous people within the campaign itself."
Three Republicans Back Biden's SCOTUS Nominee
Republican Senators Lisa Murkowski and Mitt Romney said on Monday they would support Judge Ketanji Brown Jackson's confirmation to the Supreme Court, making for three GOP senators who said they will back President Biden's pick to the high court.
"After multiple in-depth conversations with Judge Jackson and deliberative review of her record and recent hearings, I will support her historic nomination to be an associate justice on the US Supreme Court," Murkowski said in a statement.
Romney said he had concluded that Jackson was "a well-qualified jurist and a person of honor."
"While I do not expect to agree with every decision she may make on the Court, I believe that she more than meets the standard of excellence and integrity," he said.
Murkowski and Romney join Senator Susan Collins in backing Jackson's nomination on the GOP side.
Both were considered votes to watch in the final stretch of Jackson's confirmation process. Murkowski backed Jackson for her appeals court seat but is up for reelection in 2022 and facing a Trump-backed challenger who could use the vote for Jackson as fodder heading into the November midterms.
Romney, meanwhile, opposed Jackson's appeals court nomination but had appeared open-minded on her Supreme Court nomination and critical of some GOP attacks on her sentencing decisions.
"I believe that she more than meets the standard of excellence and integrity. I congratulate Judge Jackson on her expected confirmation and look forward to her continued service to our nation," he said.
Lipstadt Confirmed as Special Envoy to Combat Antisemitism
The Senate voted to confirm Holocaust historian Deborah Lipstadt on Wednesday to serve as a special envoy to monitor and combat anti-Semitism.
Lipstadt was nominated for the role by President Joe Biden eight months ago, but her hearing was delayed after tweets resurfaced of her criticizing Republican politicians.
Senator Ron Johnson objected to her nomination while up in the Senate Foreign Relations Committee on Tuesday, citing a past tweet from Lipstadt featuring a news story about him titled "Senator Johnson slammed as 'white nationalist sympathizer' after race remarks."
"This is white supremacy/nationalism. Pure and simple," Lipstadt said of the story at the time.
But concerns from some Republicans didn't stick, and in a voice vote on Wednesday, Lipstadt was confirmed to the role by the upper chamber.
A broad range of Jewish advocacy groups, including the Orthodox Union and the American Jewish Committee, supported her nomination for the role and congratulated her after her confirmation.
Lipstadt's new role in the State Department makes her responsible for advancing "US foreign policy on anti-Semitism" and developing and implementing "policies and projects to support efforts to combat anti-Semitism," the department's website says.
Trump Blasts Emerging Nuclear Deal with Iran
Former president Donald Trump blasted the Biden administration for not only revisiting a new Iran nuclear deal, but permitting Russia and China to lead the negotiations.
"So we have Russia negotiating the deal—with China as a backup. How stupid is this country?" Trump lamented to a crowd of supporters at a rally in Michigan.
"They are so stupid. And the deal is a disaster. It's turning out to be. Nobody can even believe it. But we're giving everything away—all the things that we fought for with Iran."
Trump, who decertified the Obama-era Joint Comprehensive Plan of Action (JCPOA, also known as the Iran nuclear deal), added that his administration would have made a new nuclear deal with Iran.
"They would have made a deal," Trump continued. "Within one week after we took office, they would have made a deal. They were so ready to make a deal."
Trump ripped President Joe Biden and his State Department for failed diplomacy in stopping Iran's nuclear power aspirations.
"We have cards," Trump added. "We had all the cards. We still have cards—if they knew how to play them, they still have cards.
"The only thing they're good at is fixing elections. That's about the only thing they do: fixing elections, rigging them."
Senate Reaches $10 Billion Covid Funding Deal
A bipartisan group of senators have reached agreement on a slimmed-down $10 billion package for countering Covid-19, the top Democratic and Republican negotiators said Monday, but the measure dropped all funding to help nations abroad combat the pandemic.
Senate Majority Leader Chuck Schumer said the deal would give the government "the tools we need" to continue battling the disease. Sen. Mitt Romney trumpeted budget savings in the measure that he said meant it "will not cost the American people a single additional dollar."
At least half the measure would have to be used to research and produce therapeutics to treat the disease, according to fact sheets distributed by Schumer and Romney, the two top negotiators.
The money would also be used to buy vaccines and tests. At least $750 million would be used to research new Covid-19 variants and to expand vaccine production, the descriptions said.
The agreement came with party leaders hoping to move the legislation through Congress this week, before lawmakers leave for a two-week spring break. It also comes with BA.2, the new omicron variant, expected to spark an increase in US cases.
Schumer blamed the GOP for the lack of global assistance, saying he is "disappointed that our Republican colleagues could not agree to include the five billion dollars" from an earlier version of the measure. He said members of both parties want to craft a second spending measure this spring that could include funds to battle Covid-19 and hunger overseas and more assistance for Ukraine as it continues battling the Russian invasion.
Dems Urge Biden to Extend Student Loan Payment Pause
More than 90 Democrats in the House and Senate are calling on President Biden to extend the moratorium on federal student loan payments through the end of the year, ramping up pressure on the White House for further action just weeks before the pause is set to lapse.
In a letter to Biden, the lawmakers echoed calls made by other Democrats in recent days for the administration to push back the May 1 deadline, when the current suspension on student loan payments is set to expire, saying Biden should extend it until "at least the end of the year." They also urged him to "cancel student debt now," reiterating calls for widespread cancellation for borrowers.
The loan payments were first paused in early 2020 under a moratorium set in place by the Trump administration at the onset of the Covid-19 pandemic. The hold, which also extends to interest accrual, has been extended several times under the previous and current administration. Biden last extended the pause in December amid growing calls from Democrats to keep the moratorium in place.
The lawmakers also added pressure on Biden to push for broader debt cancellation, calling debt cancellation "one of the most powerful ways to address racial and economic equity issues," citing data underscoring racial disparities facing black and Latino borrowers in the student loan system.
"The student loan system mirrors many of the inequalities that plague American society and widens the racial wealth gap. Black students in particular borrow more to attend college, borrow more often while they are in school, and have a harder time paying their debt off than their white peers," they wrote.
Another Top Harris Aide Leaves
Vice President Kamala Harris's deputy chief of staff Michael Fuchs is leaving the administration, the latest top aide from her office to announce a departure.
Fuchs, who served as a foreign policy adviser to former president Bill Clinton and worked in senior roles at the State Department under former president Barack Obama's administration, advised Harris on domestic and international issues, helped manage staff, and often accompanied her on foreign trips.
He will remain in his current role until early May to "ensure a smooth transition" and will announce his next steps at a later date, according to a memo to staff.
Fuchs' announcement follows a series of exits from Harris's team. On March 21, Harris's National Security Adviser Nancy McEldowney said she is stepping down from her role. The White House said she will be succeeded by her deputy, Philip Gordon.
Harris's communications team, which had a turbulent first year marked by several messaging failures, has also had several high-profile departures.
Relatedly, press secretary Jen Psaki is preparing to leave the White House in coming weeks, even as the Biden administration has yet to pick her replacement, two sources briefed on the situation said on Friday.
Others such as Jeff Zients, President Biden's coronavirus response coordinator, will be leaving the White House after 14 months on the job this month while Emily Horne, the spokesperson for the National Security Council, left her position on March 25.