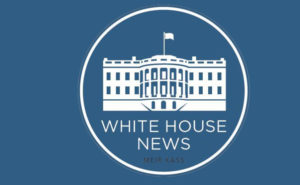 Biden Appoints New Press Secretary with Deeply Concerning Background
With White House Jen Psaki's time as press secretary ending this week, conservatives are finding past comments on social media by President Joe Biden's new chief spokeswoman, Karine Jean-Pierre, to be contradictory if not outright hypocritical.
Jean-Pierre's election denials concerning notable Republican election wins were noted on social media, including a Stacey Abrams claim that her gubernatorial election was stolen by Georgia Gov. Brian Kemp in 2018. Jean-Pierre also attacked then-candidate Donald Trump for having "stolen" the 2016 presidential election.
"Reminder: Brian Kemp stole the gubernatorial election from Georgians and Stacey Abrams," Jean-Pierre tweeted on April 2, 2020.
Twitter has not censored or annotated that tweet as disinformation as it has to posts by myriad conservatives about election fraud claims dating back to the 2020 election.
Jean-Pierre's election denials started before Trump took office.
"Stolen emails, stolen drone, stolen election…welcome to the world of unpresidented Trump," Jean-Pierre tweeted on December 17, 2016.
The new press secretary also previously served as senior adviser and national spokeswoman for MoveOn.org, a notorious leftist, anti-Israel group that supports and promotes boycotts of Israel.
Jean-Pierre herself has been open about her hostility toward Israel. She's accused the Jewish State of war crimes and has publicly supported efforts to boycott the American Israel Public Affairs Committee (AIPAC), the largest pro-Israel lobbying group in the US.
In 2019, she applauded Democrats who boycotted the annual AIPAC conference, saying they "boldly" chose "to prioritize diplomacy and human rights over the power of a lobbying organization."
She has accused the group of being at least partially responsible for former president Trump's withdrawal from the Iran nuclear deal in 2018 and has claimed that AIPAC "supported the group that's credited with inspiring President Trump to enact the Muslim Ban and has been known to spread anti-Muslim racism" and engaged in "severely racist, Islamophobic rhetoric."
"Joe Biden's promotion of Jean-Pierre signals to all would-be Israel haters that their efforts will be rewarded with White House appointments and promotions," said Ellie Cohanim, who served as the state department's deputy envoy to monitor and combat anti-Semitism under President Trump.
"As a child of Holocaust survivors and as an American Jew, I am both appalled and frightened that Biden has chosen as his principal deputy press secretary Ms. Jean-Pierre, who has shown essentially anti-Semitic hostility toward Israel and is willing to lie and vilify Israel and Jews to promote her ugly Israelphobic agenda," said Zionist Organization of American CEO Mort Klein in a statement.
"Americans should be deeply concerned that this outrageous, incomprehensible anti-Israel, pro-terrorist, and pro-Iran appointment indicates the dangerous direction the Biden administration is going to take against America's greatest ally, Israel, and US-Israel relations."
Briefs
Liberals Protest Outside Supreme Court Justices' Homes
Activists have gathered in recent days outside the homes of three conservative Supreme Court justices to protest the potential overturn of Roe v. Wade, taking their advocacy in an intensely personal and politically divisive direction.
The targeting of the residences—belonging to Justices Samuel Alito, Brett Kavanaugh, and John Roberts—has forced the White House to navigate a perilous obstacle course in which it tries to keep its liberal base happy while also not outright advocating the targeting of federal justices over decisions its voter base disagrees with.
The Biden administration attempted this balancing act on Monday, with White House press secretary Jen Psaki denouncing the prospect of threats or violence but stopping short of condemning the protests outside the justices' homes.
"We are a country that promotes democracy, and we certainly allow for peaceful protest in a range of places in the country," Psaki said. "None of it should violate the law."
Many political analysts viewed that response as insufficient. Russell Wheeler, a visiting fellow in the Brookings Institution's governance studies program, said the Biden administration's message should have been stronger.
"They're trying to walk a line, pretty clearly, between a firm stance against violence toward judges while not alienating their pro-Roe base," Wheeler said.
The recent demonstrations, played out as street protests in major American cities, and a suspected arson attack Sunday on a Wisconsin pro-life group have fueled concerns over whether Roe's potential demise could spark a new wave of political violence in the US.
In response to the protests, the Senate on Monday easily cleared a bill to extend security protections to the immediate family members of Supreme Court justices.
"Threats to the physical safety of Supreme Court justices and their families are disgraceful, and attempts to intimidate and influence the independence of our judiciary cannot be tolerated," said Senator John Cornyn, who co-sponsored the bill with Democratic senator Chris Coons.
The bill would formally allow the Supreme Court of the United States Police to provide around-the-clock protection to family members, in line with the security some executive and congressional officials get.
Biden "Displeased" with Intel Leaks on Ukraine War
President Biden was "displeased" with revelations last week about US intelligence aiding Ukraine in targeting the Russians, White House press secretary Jen Psaki said.
"The president was displeased with the leaks," Psaki said during a briefing. "His view was that it was an overstatement of our role, an inaccurate statement, and also an understatement of the Ukrainians' role and their leadership."
Psaki added that Biden doesn't believe the leaks were "constructive."
Her comments followed reports from multiple news outlets that Biden spoke with director of national intelligence Avril Haines, CIA director William Burns, and defense secretary Lloyd Austin last week and described the reports about intelligence sharing as counterproductive.
The New York Times reported last week that US intelligence helped Ukraine target and kill Russian generals but noted that officials said the US prohibits itself from providing intelligence "about the most senior Russian leaders."
The Washington Post and other outlets reported a day later that US intelligence helped Ukraine target and sink the Russian warship Moskva.
Biden administration officials, including Psaki and Pentagon press secretary John Kirby, criticized the stories as misleading.
Experts have also criticized the disclosures and questioned why US officials would speak to the media about the role played by US intelligence in the Ukrainian operations.
Richard Fontaine, CEO of the Center for a New American Security, said last week that the leaks help fuel a false Kremlin narrative about its war in Ukraine being about NATO enlargement and Western provocations.
"By trying to get public credit in the press for helping to kill Russian generals and sink Russian ships, I am afraid that that aids that narrative in a way that is not productive," Fontaine said.
Administration Officials Preparing for No Iran Deal
The Biden administration is now equally preparing for the possibility of not reaching a nuclear deal with Iran and a scenario in which an agreement is reached, state department spokesperson Ned Price said on Wednesday, as reported by Reuters.
"Because a mutual return to compliance with the JCPOA is very much an uncertain proposition, we are now preparing equally for either scenario," Price said at a press briefing.
When Price was asked about Iran's demand to remove its Revolutionary Guards (IRGC) from the US terror list, he responded, "If Iran wants sanctions lifting that goes beyond the JCPOA, they'll need to address concerns of ours that go beyond the JCPOA."
The agreement with Iran was ready to be signed but stalled when Iran made its outrageous demand regarding the IRGC. The Biden administration actually considered complying with the request, but that ended after major pushback from a number of senior officials and organizations in the US, including high-ranking fellow Democrats as well as an open letter against the deal by 45 US generals and admirals.
Judge Tosses Trump Lawsuit Over Twitter Ban
A California judge threw out former president Trump's lawsuit that sought to lift his Twitter ban.
US District judge James Donato, who was nominated by former president Obama, said in his ruling that Trump's claims that Twitter's ban against him violated the First Amendment did not hold much water, given that the amendment only applies to government violations of the right and not those of private companies.
Trump's "only hope of stating a First Amendment claim is to plausibly allege that Twitter was in effect operating as the government under the 'state-action doctrine,'" the judge said, noting that an activity could be so heavily dominated by governmental authority that those participating in it are, by extension, accountable to the constraints of the Constitution.
"To start, the amended complaint does not plausibly show that plaintiffs' ostensible First Amendment injury was caused by 'a rule of conduct imposed by the government,'" Donato wrote. "The amended complaint merely offers a grab bag of allegations to the effect that some Democratic members of Congress wanted Mr. Trump and 'the views he espoused' to be banned from Twitter because such 'content and views' were 'contrary to those legislators' preferred points of view.'"
Two days after the January 6 Capitol riot, Twitter permanently suspended Trump's account, saying his posts posed "the risk of further incitement of violence."
Trump's attorneys filed a preliminary injunction to force the restoration of his account, though the former president has said he will not return to the social media platform even if it is restored.
Biden Signs Bill to Expedite Military Aid to Ukraine
President Biden signed legislation that will make it easier for the US to send military equipment to Ukraine as the Eastern European country battles the ongoing Russian invasion.
Biden signed the bill in the Oval Office at a ceremony with Vice President Harris and members of Congress. The bill, formally known as the Ukraine Democracy Defense Lend-Lease Act of 2022, passed Congress with bipartisan support last month.
Biden affirmed US support for the Ukrainians "in their fight to defend their country and their democracy against Putin's brutal war."
"Every day, Ukrainians pay with their lives," Biden said. "The cost of the fight is not cheap, but caving to aggression is even more costly. That's why we're staying in this."
The bill, introduced by Senators John Cornyn and Ben Cardin, allows the US to lend or lease military equipment to Ukraine and other allies in Eastern Europe while streamlining the process to make it easier to do so. The bill revives a World War II-era policy that helped defeat Nazi Germany.
The US has sent military and other security assistance to Ukraine at a rapid clip as the country has fought back against Russian attacks on major cities such Kyiv and, more recently, in southern and eastern Ukraine.
Last week, Biden announced plans to send another $150 million in military aid to Ukraine, which the administration said has almost exhausted the funds authorized by Congress.
Lawmakers authorized $13.6 billion in Ukraine-related security, economic, and humanitarian assistance in March. The White House is now asking lawmakers to authorize a whopping $33 billion in aid to help Ukraine sustain the fight against Russia over the coming months and address the refugee crisis and global economic impacts of the war.
News Outlets Sue to See Sealed Docs in Meadows Lawsuit
A group of 18 news organizations is suing to unseal court filings in Mark Meadows's lawsuit against the House January 6 Select Committee and House Speaker Nancy Pelosi.
The court filing by the outlets wants sealed documents to be released publicly, including a May 2nd court order.
"These filings are all subject to the First Amendment and common law rights of access," the news outlets wrote in the filing. "The public docket provides no explanation as to why, despite the strong presumption of transparency in this circuit, these judicial records are not available to the public.
"The court should therefore permit the press coalition to intervene and grant its motion for access to the sealed records."
The news organizations joining the lawsuit include ABC News, CNN, CBS News, the Wall Street Journal, the Los Angeles Times, National Public Radio, the New York Times, the Washington Post, USA Today, and the Associated Press.
The former White House chief of staff under former president Donald Trump has given the January 6 Select Committee documents for their look into Republicans and Trump-connected officials, but he continues to challenge the committee's authority and has thus far not submitted to the subpoena for his testimony before the committee.
The press coalition argues that the House January 6 Select Committee seeks to make its investigation available to the public, so Meadows's sealed documents should be brought to the public too.
"The House Select Committee is making an effort to establish a public reckoning of that event," the filing read. "This court should likewise conduct its work on this historic matter in full public view."
Biden Expands Internet Access for Low-Income Households
The Biden administration secured commitments from 20 internet service providers to increase speeds or cut prices so that tens of millions of eligible US households can receive free high-speed internet.
The commitments build on the Affordable Connectivity Program (ACP), which was created through the bipartisan infrastructure law and provides eligible families with $30 a month off their internet bills.
"Here in the United States of America, how many times have you seen a mom or a dad drive up to a parking lot outside a McDonald's just so they can get connected to the internet so their kid can do their homework during the pandemic? It's just not right; it's not who we are," President Biden said in remarks at the White House.
He called the need for high-speed internet "pretty consequential" and said it's not a luxury item but a necessity.
The new commitments announced on Monday mean internet service providers will increase speeds or cut prices to ensure that all ACP-eligible households receive high-speed, high-quality internet plans for no more than $30 per month.
"You may have gotten used to slow speeds, or maybe you would have to pay some more out of pocket to get the faster that you wanted. That's why the Biden-Harris administration has worked with the private sector to try and fix that," senior administration officials said.
About 48 million households—nearly 40 percent of US households—are eligible for the ACP. As of February, more than 10 million US households were enrolled in the program.