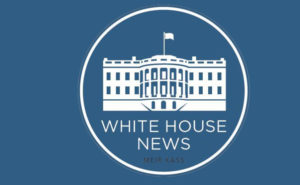 January 6 Committee Kicks Off Public Hearings
The first public hearing of the House select committee investigating the January 6 Capitol riot began last Thursday evening, with members of the committee seeking to paint former president Donald Trump as the instigator of the attack.
"Those who invaded our Capitol and battled law enforcement for hours were motivated by what President Trump had told them: that the election was stolen and that he was the rightful president," said Rep. Liz Cheney, one of just two Republicans on the committee.
Trump, she added, "summoned the mob, assembled the mob, and lit the flame of this attack."
Cheney also attacked Republicans who continue to ally themselves with Trump, saying, "There will come a day when Donald Trump is gone. Your dishonor will remain."
The first hearing featured testimony from a Capitol Hill police officer who described the attack, as well as video clips from former attorney general Bill Barr and Ivanka Trump, who said they understood that Donald Trump's claims of a stolen election were false.
In a second hearing held on Monday, the committee delivered new evidence suggesting Trump was aware of his election defeat but still pushed false claims of rampant fraud in an effort to cling to power and raise millions of dollars in campaign donations.
Witnesses told the story of a chaotic post-election environment in the White House in which top staffers, campaign operatives, cabinet secretaries, and congressional leaders pressed Trump to abandon his narrative of a stolen election, only to be ignored by Trump and a small cadre of loyalists willing to go along with the sham.
On Monday, Trump issued a 12-page rebuttal to testimony and evidence presented by the House committee, accusing Democrats of seeking to distract from a series of domestic issues facing the country.
"Seventeen months after the events of January 6, Democrats are unable to offer solutions," Trump said in a statement. "They are desperate to change the narrative of a failing nation, without even making mention of the havoc and death caused by the radical left just months earlier. Make no mistake; they control the government. They own this disaster. They are hoping that these hearings will somehow alter their failing prospects."
In the document, Trump repeats a handful of claims to assert that the 2020 election was stolen from him and rigged in favor of Democrats, including some that were brought up during testimony by former Trump campaign and administration officials.
One section of Trump's statement focuses on ballot-trafficking claims, for which he cites the documentary 2,000 Mules, made by conservative Dinesh D'Souza. In testimony shown earlier Monday, former attorney general Bill Barr laughed at the mention of the film, saying he was "unimpressed with it" and dismissing the idea that it proved widespread fraud.
Another section asserts that Joe Biden could not have won the states of Pennsylvania, Arizona, or Georgia because he got more black votes and Hispanic votes than former president Obama. Each of those states has performed audits and recounts and found no evidence of widespread fraud.
Another section claimed states such as Pennsylvania and Michigan took additional time after Election Day to count ballots because they were part of an elaborate scheme to ship in fraudulent votes so Biden could erase Trump's narrow leads in those states.
But former Fox News editor Chris Stirewalt testified in person on Monday to dismiss that theory, known as the Red Mirage. Stirewalt explained that Republicans typically do better on Election Day, while Democrats perform better in early voting. Some states, such as Pennsylvania, do not count early votes or mail-in ballots until Election Day, meaning it takes additional time to finalize the count.
Briefs
Biden to Visit Israel, Saudi Arabia in July
The White House announced on Tuesday the dates for President Joe Biden's highly anticipated first trip to the Middle East, which will include stops in Israel, the West Bank, and Saudi Arabia. The visit will take place between July 13 and 16.
Biden accepted an invitation to visit Israel in late April. The trip was initially planned for late June but was later delayed to July over what the White House said were scheduling issues. According to an Israeli official, those scheduling issues related to the Saudi leg of the trip, which was a later addition that exposed the president to criticism from some Democrats, who expected him to maintain a firm stance against the country over its human rights record.
The trip will begin in Israel, where the president will meet with Israeli leaders, including Prime Minister Naftali Bennett, President Yitzchak Herzog, foreign minister Yair Lapid, and defense minister Benny Gantz. Biden is also slated to visit the Yad Vashem Holocaust memorial.
Biden will also travel to the West Bank, where he will meet with Palestinian Authority president Mahmoud Abbas and other Palestinian leaders.
Biden will then fly directly from Israel to Jedda—a rarely used route that requires Saudi approval and represents a tiny step toward normalization with the Jewish state. While in Jedda, he will participate in the annual GCC+3 summit with Gulf Cooperation Council leaders from Saudi Arabia, the UAE, Bahrain, Kuwait, Oman, and Qatar in addition to Egypt, Iraq, and Jordan.
Senators Reach Deal on Gun Safety Legislation
A bipartisan group of senators said they have reached a deal on a package of safety and gun-related measures narrowly focused on preventing future shootings similar to the one in Uvalde, Texas, where 19 children and two teachers were killed.
The agreement has the support of at least 20 senators who worked closely over the past several weeks to find areas of common ground that could pass the closely divided Senate. The group includes 10 Republicans, meaning a final bill could potentially garner the 60 votes necessary to overcome a filibuster.
The negotiators called it a commonsense proposal that would reduce the threat of violence across the country.
"Our plan increases needed mental health resources, improves school safety and support for students, and helps ensure dangerous criminals and those who are adjudicated as mentally ill can't purchase weapons," the group said in a statement. "Most importantly, our plan saves lives while also protecting the Constitutional rights of law-abiding Americans."
The framework calls for additional vetting for potential gun buyers between the ages of 18 and 21 to include previously blocked juvenile records on criminal activity and mental health.
A provision on so-called "red flag" laws would provide federal funding to encourage states to pass such laws to take guns away from people who already own them but might pose a threat to themselves or others.
The school safety and mental health sections include funding for school-based programs like mental health support, violence prevention, and training for students and educators. The plan would also expand telehealth for mental and behavioral treatment and investments in children's and families' mental health services through community health centers.
Sarah Palin Advances in Political Comeback
Former Alaska governor and vice presidential nominee Sarah Palin took a step toward a political comeback on Saturday, finishing among the top four of a 48-person special primary election and advancing to the August general election to fill the House seat of late Rep. Don Young, who passed away in March.
Palin will be joined in the special general election on August 16 by Republican Nick Begich III, grandson of former Democratic Rep. Nick Begich, whose plane went missing in 1972 and has never been found; as well as independent Al Gross, who lost a 2020 Senate race and has said he would caucus with Democrats.
Votes are still being tallied to determine the fourth slot, with two candidates who each could make history as the first Alaska native elected to Congress: former Democratic state representative Mary Peltola and Republican Tara Sweeney. Another candidate, named Santa Claus (yes, that's his real name), a North Pole councilman and democratic socialist, is in sixth place.
Under Alaska's new election system, candidates of all parties as well as those with no party affiliation run on the same primary ballot, and the top four vote getters, regardless of party, advance to the general election.
White House Looking at Suspending Federal Gas Tax
The White House is showing signs that it is more seriously considering a federal gas tax holiday. President Biden's economic team has discussed the gas tax holiday recently and was expected to meet this week for further talks.
The White House is under political pressure to do something to provide relief to Americans dealing with high inflation and rising gas prices. The economic storm has created serious headwinds for Democrats ahead of the midterms, where the party is worried about a shellacking.
Suspending the federal gas tax would require an act of Congress, but a public push by Biden in favor of the policy could help spur action in Congress.
The White House has repeatedly said that nothing is off the table when it comes to combating rising gas prices.
Asked at a briefing Monday afternoon whether the administration was reconsidering a federal gas tax holiday, White House press secretary Karine Jean-Pierre said she had nothing new to announce with regard to gas prices.
An estimate from the Penn Wharton Budget Model released earlier this year found that suspending the federal gas tax from March to December of this year would reduce average gasoline spending by between $16 and $47 for that period.
Biden Drops Covid Test Requirement for International Travel
The Biden administration is lifting its requirement that all travelers test negative for Covid-19 before flying to the US, amid pressure from airlines that viewed the measure as excessive and blamed it for depressing ticket purchases.
The change will take effect just after midnight on June 12 and be reassessed by the Centers for Disease Control and Prevention in 90 days, according to a senior administration official.
Under existing policy, international travelers flying to the US are required to present proof of a negative coronavirus test taken within a day of their departure flight to the US. Foreign nationals will still be required to be vaccinated against the coronavirus to enter the country, with limited exceptions.
The health agency may decide to reinstate the requirement if a new, concerning variant of the virus emerges, the official said. The administration will continue to recommend testing prior to air travel, but believes that coronavirus vaccines and new treatments made it possible to ease the requirement.
The move is not likely to significantly increase the risk to the US of coronavirus spread, according to biosecurity expert Eric Toner, though he said travelers should still wear masks when they fly to reduce the chance of spread.
Biden Weighing Lifting Trump's China Tariffs
President Joe Biden is moving closer to removing some products from the Trump administration's China tariffs list.
Desperate to act against inflation, which is at a 40-year high of 8.6 percent, Biden was leaning toward ordering the Office of the US Trade Representative to run a formal "exclusions process" to determine if some consumer items, such as bicycles, should be exempted from the tariffs.
The president was less likely to include big industrial items, such as steel and aluminum, according to reports.
"No decision has been made," a White House spokesperson said. "The president is discussing with his team ensuring that tariffs are aligned with our economic and strategic priorities, such as safeguarding the interests of workers and critical industries, advancing our national security, and not unnecessarily raising costs on Americans."
Biden said last week that he was weighing the elimination of tariffs on Chinese goods that were imposed by the Trump administration.
"I am considering it; we did not impose any of those tariffs—they were imposed by the last administration, and they're under consideration," Biden said then.
The goal in pursuing that course of action, even if it seemed to be weak on China, would be to show an attempt to bring down prices months before the midterm elections.
The impact of removing all of Trump's tariffs on imports from China, though, might lower the consumer price index (CPI)—a key inflation gauge—by only 0.26 percentage points, according to one study.
While many experts say it's the Federal Reserve's job to tackle inflation, Biden can act unilaterally to try and help consumers by attacking the tariffs that cover $350 billion worth of goods imported from China.
White House Dismisses Concerns Over Biden's Health
White House press secretary Karine Jean-Pierre dismissed a question about whether President Joe Biden's age or stamina could prove to be an obstacle to his reelection.
CNN's Don Lemon asked her on Monday. "Does the president have the stamina, physically and mentally…to continue on even after 2024?"
She replied, "He's the president of the United States. You know…I can't even keep up with him. We just got back from New Mexico. We just got back from California. That is not a question that we should be even asking. Just look at the work that he does; look at how he's delivering for the American public."
Earlier on Monday, Jean-Pierre tweeted, "To be clear, as the president has said repeatedly, he plans to run in 2024."
Biden has said in a press briefing in January that he would seek reelection if his health is good and if former President Donald Trump runs. He said Vice President Kamala Harris would be his running mate. If he wins, that would make him 82 when sworn in on January 20, 2025 and 86 when leaving office. He is already the oldest serving president.
But former president Barack Obama's chief strategist, David Axelrod, said last week that Biden's age could be a liability.
"The presidency is a monstrously taxing job, and the stark reality is, the president would be closer to ninety than eighty at the end of a second term, and that would be a major issue," Axelrod told the New York Times.
Jean-Pierre called Axelrod's comments "hearsay."
"That's not what we care about—we care about, how are we going to deliver for the American people?" she said. "How are we going to make their lives better? That's what the president talks about. That is his focus. And that's what we're going to continue to focus on."