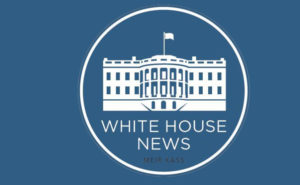 Dems Keep Control of the Senate, GOP Takes the House
Democrats were guaranteed to keep their majority in the Senate when Nevada senator Catherine Cortez Masto was declared the winner of her faceoff with Republican challenger Adam Laxalt. Her win clinched the chamber for Democrats, giving them the 50 seats needed regardless of the outcome of next month's runoff election in Georgia between incumbent Democrat Raphael Warnock and Republican Herschel Walker.
The win is a major boost to President Joe Biden in the second half of his term, both for his legislative agenda and his ability to appoint judges and other officials.
"This election is a victory—a victory and a vindication for Democrats, for our agenda, for America, and for the American people," said Senate majority leader Chuck Schumer. "The American people rejected—soundly rejected—the anti-democratic, authoritarian, nasty, and divisive direction that MAGA Republicans wanted to take our country in."
Georgia's Senate race between Warnock and Walker is heading to a runoff on December 6. Neither candidate received more than 50 percent of the vote in the election last Tuesday, but Warnock led Walker 49–48 percent.
Meanwhile, though it wasn't official as of this writing, Republicans appeared to be poised to win enough House seats to take control of the chamber. It might still be days until the major decision desks can project that Republicans have won the 218 seats necessary to win control. But over the weekend, Democrats fell short of their targets in critical battleground districts in Arizona and California, all but guaranteeing Republican control of the House of Representatives.
Appeals Court Blocks Biden's Student Debt Plan
A federal appeals court on Monday issued a nationwide injunction to temporarily halt President Joe Biden's student loan debt relief program.
The ruling, issued by the 8th Circuit Court of Appeals in St. Louis, is the latest in a series of legal challenges to President Joe Biden's plan to cancel up to $20,000 in student debt for millions of Americans. The Biden administration stopped accepting applications for the program last Friday after a federal district judge in Texas struck down its plan Thursday evening, deeming it unconstitutional.
Monday's decision by the appeals court came after six GOP-led states argued in a lawsuit that the loan relief program threatens their future tax revenues and that the plan should have to be approved by Congress. A federal judge originally rejected the challenge brought by the six states—Nebraska, Missouri, Arkansas, Iowa, Kansas, and South Carolina—saying that while they raised "important and significant challenges to the debt relief plan," they ultimately lacked legal standing to pursue the case.
The injunction puts the entire program on hold pending the appeal of the lower court ruling that had allowed the debt relief program to go forward.
"We are confident in our legal authority for the student debt relief program and believe it is necessary to help borrowers most in need as they recover from the pandemic," White House press secretary Karine Jean-Pierre said following the ruling. "The administration will continue to fight these baseless lawsuits by Republican officials and special interests and will never stop fighting to support working and middle-class Americans."
Biden Meets with Chinese President Xi
President Joe Biden held a three-hour talk with Chinese president Xi Jinping on Monday, their first in-person encounter since Biden took office and an opportunity that both sides appeared to hope would lead to an improvement in rapidly deteriorating relations.
Biden told reporters afterward that he had been "open and candid" with the Chinese leader on issues the US and China quarrel over. He added that he doesn't think China will invade Taiwan anytime soon and he's hopeful that he convinced China to avoid an all-out conflict with the tiny island country.
However, Biden acknowledged that he and Xi came nowhere near resolving a litany of issues that have caused severe tension between their countries.
"I'm not suggesting this is kumbaya, but I do not believe there's a need for concern…" Biden said. "He was clear, and I was clear that we will defend American interests and values, promote universal human rights, and stand up for the international order and work in lockstep with our allies and partners. We're going to compete vigorously, but I'm not looking for conflict."
Biden said secretary of state Antony Blinken would visit China and officials from each country would begin working together through issues in formal talks between the countries, which were halted following House speaker Nancy Pelosi's visit to Taiwan.
Supreme Court Rejects Challenge to Bump Stock Ban
The Supreme Court rejected a request to hear another challenge to the federal ban on bump stocks, which enable a semiautomatic gun to fire like a fully automatic weapon.
The ban on bump stocks was enacted by the Trump administration in 2019 in response to a 2017 mass shooting in Las Vegas—the worst mass shooting in US history—which left 58 people dead and hundreds injured. The gunman in that shooting used high-powered rifles, many of them fitted with bump stocks, to fire more than 1,000 rounds in 11 minutes into a crowd of 22,000 people attending an outdoor concert.
The Supreme Court's rejection of the challenge leaves in place a lower court's ruling that dismissed efforts by bump stock owners to be compensated for the devices that they purchased legally before the ban went into effect.
Last month, the Supreme Court rejected two other challenges involving the ban. Gun rights advocates, however, scored a big win at the court earlier this year, when the justices' 6–3 vote expanded gun possession rights, weakening states' ability to limit the carrying of guns in public.
Trump Skips January 6 Committee Deposition
Former president Donald Trump unsurprisingly did not show up for deposition testimony before the congressional committee investigating the January 6 riot at the US Capitol last year, the panel said on Monday.
In doing so, Trump defied a subpoena issued by the panel in October, chairman Bennie Thompson and co-chair Liz Cheney said in a joint statement.
"The truth is that Donald Trump, like several of his closest allies, is hiding from the select committee's investigation and refusing to do what more than a thousand other witnesses have done," Thompson and Cheney said.
The panel did not say what next steps they might pursue against Trump. Thompson told the New York Times that he would not rule out seeking contempt-of-Congress charges against the former president.
"That could be an option. And we'll have to wait and see," Thompson told the Times. "The first thing we'll do is see how we address the lawsuit. At some point after that, we'll decide the path forward."
Trump filed a lawsuit last Friday seeking to avoid having to testify or provide any documentation to the January 6 committee.
Meanwhile, Trump's former vice president, Mike Pence, told ABC News in an interview that Trump's actions on January 6 were "reckless" and that he "decided to be part of the problem."
"It angered me," Pence said of a Trump tweet during the riot attacking him for not having the "courage" to unilaterally overturn the 2020 election results.
"I turned to my daughter who was standing nearby, and I said, 'It doesn't take courage to break the law, it takes courage to uphold the law,'" Pence said.
"The president's words were reckless. It's clear he decided to be part of the problem," he added.
Sen. Scott: Midterms Were a "Complete Disappointment"
Senator Rick Scott told Sean Hannity that the 2022 midterm elections were a "complete disappointment" for Republicans, lamenting low voter turnout on Election Day.
"Here's what happened to us: Election Day, our voters didn't show up. We didn't get enough voters. It was a complete disappointment," he said in an interview with the conservative commentator.
"Where did all this pie-in-the-sky talk about a wave and a tsunami election come from? Because I never saw it," Hannity asked.
"I think we've got to reflect now. What didn't happen?" Scott, who heads the National Republican Senatorial Committee, replied. "I think we didn't have enough of a positive message. We said everything about how bad the Biden agenda was. It's bad, the Democrats are radical, but we have to have a plan of what we stand for."
The results from last Tuesday's elections have caused a fracture among Republicans over who should be in leadership positions. On Friday, Senators Marco Rubio and Josh Hawley called for a pause on the Senate GOP leadership vote after news emerged that Scott would launch a bid to replace McConnell. Arizona Republican Senate nominee Blake Masters, who lost his challenge to incumbent Senator Mark Kelly, slammed McConnell, saying that senators in his party should not elect McConnell as leader.
CIA Director Warns Russia Over Nukes
CIA director William Burns warned his Russian counterpart during a meeting in Turkey that there would be severe consequences if his country deployed nuclear weapons in Ukraine.
Burns also brought up the cases of two Americans being held by Russia—Paul Whelan and Brittney Griner—in hopes that an agreement could be reached to bring them home.
The meeting between the two spy chiefs was the highest-level direct-contact talk between the US and Russia since the latter invaded Ukraine in February.
The meeting came as the US treasury department announced on Monday an expanded list of sanctions on 14 people and 28 entities involved in supporting Russia's war. Many of those hit by the new sanctions are located outside of Russia, including people and firms based in Switzerland, Taiwan, and France.
President Biden declared last month that the risk of nuclear "Armageddon" is at the highest level since the 1962 Cuban Missile Crisis, as Russian officials raised the prospect of using tactical nuclear weapons following massive setbacks in their nearly nine-month invasion of Ukraine.
However, Biden administration officials have repeatedly said nothing has changed in US intelligence assessments to suggest that Putin has imminent plans to deploy nuclear weapons.
Putin has repeatedly alluded to using nuclear weapons in Ukraine but recently said that it's pointless for Russia, both politically and militarily, to use a nuclear weapon against the Ukrainians.