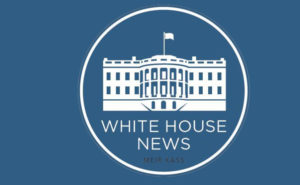 Democrats Clamor for Jan. 6 Select Committee
After Republicans in the Senate blocked legislation to form a 9/11-styled commission to investigate the January 6th riot at the US Capitol, Democrats have been mulling over their options to create a probe into the events of that day, with a consensus slowly emerging.
Democrats have floated several options, including some arguing for a single existing Congressional committee, such as Homeland Security, to conduct an investigation. Others want the Senate to vote again on the blocked bill, and some are still calling for President Biden to seat a presidential commission to look into it.
Many Democrats are now coming to a consensus on a fourth option: creating a special committee dedicated to examining the events of January 6th and the circumstances leading up to it.
"Assuming the Senate doesn't get there, the select committee makes sense because you want to consolidate it," said Rep. Adam Smith. "There are too many committees that have jurisdiction and would be stepping all over each other."
Democrats see several benefits to forming a special committee to investigate the riot at the Capitol over handing over the investigation to an existing committee. It would allow a committee to have a singular focus on probing the Capitol Hill attack without the distractions that other committees have to deal with. It would also empower Democratic leaders in dictating how the investigation will be conducted, including who will be on the panel, how many members it will have, and the parameters of its subpoena powers, as well as in setting a timeline for how long the investigation should take.
The decision ultimately rests with House Speaker Nancy Pelosi, who, if she has made a decision on the matter, has not let it be publicly known. All she has said so far is that she will make the decision before Congress leaves Washington for the Fourth of July recess.
Republicans have come out against another investigation into the January 6th events, arguing that there are multiple investigations already taking place that would overlap with yet another one, and that a special Congressional investigation would be used to paint all Republicans as insurrectionists and domestic terrorists, rather than only those who participated in the riot.
"It's not at all clear what new facts or additional investigation yet another commission could lay on top of the existing efforts by law enforcements and Congress," Senate Minority Leader Mitch McConnell said before Republicans blocked legislation to create an investigating commission.
"A lot of jabbering in the House—for and against this thing—seems like thinly-veiled midterm strategy," added Republican Senator Ben Sasse. "And if that's all this becomes, it'd be better for historians to take the long-view than for politicians to take the short-view."
Trump Floated Sending Covid-Infected Americans to Guantanamo
A new book claims that former President Trump floated the idea of sending Americans infected with COVID-19 to Guantanamo Bay in an effort to keep the virus from spreading in the United States.
According to the book, during a February 2020 meeting in the White House's Situation Room, administration officials were discussing how to bring infected Americans abroad back home for medical care when Trump asked, "Don't we have an island that we own? What about Guantanamo?" Trump added that the United States "import[s] goods; we are not going to import a virus."
The book making the claim, Nightmare Scenario: Inside the Trump Administration's Response to the Pandemic That Changed History, written by Washington Post reporters and set to be published on June 29, says that aides were stunned by Trump's suggestion, which would have put infected Americans on the same military base as some of the world's worst terrorists.
Schumer Supporting Push to Expand Medicare Coverage
Senate Majority Leader Chuck Schumer said he supports a push from progressives, led by Senator Bernie Sanders, to expand Medicare health coverage to include dental, vision, and hearing.
"There is a gaping hole in Medicare that leaves out dental, vision, and hearing coverage. This is a serious problem," Schumer wrote on Twitter. "I'm working with [Senator Sanders] to push to include dental, vision, and hearing Medicare coverage in the American Jobs and Families Plans."
During a press conference, Schumer said that expanding Medicare coverage could help prevent minor conditions from becoming more serious.
"If you talk to family medicine or primary care doctors, they will tell you with certainty that ignoring medical issues related to dental, vision and hearing often devolves into far more serious medical problems for people—especially seniors—that cost more to treat and are harder to remedy," Schumer said. "With the current Medicare platform, those three things are just left out, like it's no big deal. But it is a big deal and we should fix it."
Democrats are trying to include an expansion of Medicare as part of President Joe Biden's infrastructure package, with negotiators still attempting to get Republicans to back the president's plan, an effort that has stalled and seems to be going nowhere.
Earlier this month, a bipartisan group of 10 senators unveiled a $1.2 trillion infrastructure agreement on a "compromise framework" which has gained momentum on Capitol Hill, but many progressives are opposed to it, as it leaves out a number of liberal priorities, including a Medicare expansion. Instead, some Democrats are urging Schumer to pass Biden's package through reconciliation, which would eliminate the 60-vote threshold necessary to overcome a Republican filibuster.
Graham: Dems Election Reform Bill "Biggest Power Grab in History"
Republican Senator Lindsey Graham said Democratic efforts to pass sweeping election reform legislation represents the "biggest power grab in the history of the country," adding that a compromise offered by Democratic Senator Joe Manchin is a non-starter because it doesn't address redistricting issues.
"In my view, S.R. 1 (the election reform bill) is the biggest power grab in the history of the country," Graham said. "It mandates ballot harvesting, no voter ID. It does away with the states being able to redistrict when you have population shifts. It's just a bad idea, and it's a problem that most Republicans are not going to sign—they're trying to fix a problem most Republicans have a different view of.
"I like Joe Manchin a lot, but we had the largest turnout in the history the United States," Graham added. "I don't like the idea of taking the power to redistrict away from the state legislators… You're having people move from blue states to red states. Under this proposal, you'd have some kind of commission redraw the new districts, and I don't like that," he declared. "I want states where people are moving to have control over how to allocate new congressional seats."
Senate Minority Leader Mitch McConnell has said that Republicans will not support the Manchin compromise, which will lead to a showdown over the "For the People Act," as the legislation is called, in the evenly divided Senate. The bill was passed in the Democrat-led House of Representatives earlier this year.
US Preparing More Russia Sanctions
National Security Advisor Jake Sullivan said that the US is preparing new sanctions to slap on Russia over its poisoning of Vladimir Putin critic Alexei Navalny, which nearly killed him.
President Joe Biden said that he raised the poisoning of Navalny with Putin during their summit last week, telling the Russian leader that they would face "devastating" consequences if Navalny died under their care. Navalny is currently being held in a notorious Russian prison for parole violations.
"We rallied European allies in a joint effort to impose costs on Russia for the use of a chemical agent against one of their citizens on Russian soil," Sullivan said on CNN's "State of the Union" on Sunday. "And we are preparing another package of sanctions to apply in this case as well."
The Biden administration imposed its first set of sanctions on Russia over the poisoning and imprisonment of Navalny in March, and Sullivan did not specify why the United States is planning to add on more sanctions at this point.
Supreme Court Tosses Obamacare Lawsuit
The US Supreme Court last Thursday threw out a lawsuit challenging the Affordable Care Act, better known as Obamacare, ruling 7-2 that Republican-led states behind the case do not have legal standing to challenge the law.
The states suing over Obamacare argued that the law became unconstitutional after Congress removed the penalty for not having health insurance in a 2017 tax cut package. The entire law should be obsolete, they said, because the mandate to purchase health insurance, which remains in effect, was central to the law's functioning.
However, the states failed to show how they were negatively affected by the change, leading to the justices' ruling against them.
"[W]e conclude that the plaintiffs in this suit failed to show a concrete, particularized injury fairly traceable to the defendants' conduct in enforcing the specific statutory provision they attack as unconstitutional," liberal Justice Stephen Breyer wrote in the court's majority opinion. Conservative Justice Clarence Thomas concurred, writing, "Although this Court has erred twice before in cases involving the Affordable Care Act, it does not err today."
The ruling may spell the end of conservatives' fight against the Affordable Care Act, which they have tried to take down in multiple lawsuits claiming its unconstitutionality, with this latest lawsuit having been the third heard by the Supreme Court. It also marks a loss for former President Donald Trump, who had vowed to tear up Obamacare and whose administration supported the states that brought the lawsuit.
The decision also decimates arguments made by Democrats during President Trump's tenure when he nominated Amy Coney Barrett to the Supreme Court, in which they said that if conservatives get the majority on the court, Obamacare would be swiftly ruled unconstitutional. With the latest ruling, their dire predictions have been shown to be false.
Following the decision, Republicans said that although the law will remain in place, President Biden should drop his plans to expand on Obamacare and increase the government's role in health care.
"Instead of lurching toward socialized medicine, we should be working together to modernize our health care system with solutions like price transparency, lowering drug costs without government price control schemes, removing bureaucratic red tape, and spurring more private investment for breakthrough cures and treatments," Republican Rep. Cathy McMorris-Rodgers wrote in a statement.
Support Grows for Pennsylvania Election Audit
A top Republican in the Pennsylvania Senate has thrown his support behind starting an audit of the state's presidential election results to investigate former President Trump's claims of impropriety and fraud, raising the odds of the recount called for by Trump allies coming to fruition.
"It's a very careful recount, forensic audit, so yeah, I don't see the danger in it," said Sen. David Argall, who heads the State Government Committee that has oversight over election administration. "I just think that it would not be a bad idea at all to proceed with an audit similar to what they're doing in Arizona."
Two audits of Pennsylvania's votes have already taken place and confirmed Joe Biden as the winner of the presidential election, but Argall said that he supports a third one as a way to address Republican voters' mistrust of the electoral system.
"I am not hung up on how exactly the audit is completed. I just think that we should complete one," he said. "I think it needs to be independent. I think there is going to be mistrust if the same people who conducted the election conduct the audit."
Argall's support of a third audit comes after Trump released a statement bashing him and another Pennsylvania Republican for their inaction on his claims of voter fraud.
"Why is State Senator Jake Corman of Pennsylvania fighting so hard that there not be a Forensic Audit of the 2020 Presidential Election Scam? Corman is fighting as though he were a Radical Left Democrat, saying that a Forensic Audit of Pennsylvania not take place," Trump said in the statement. "Why is Senator David Argall playing the same game? Are they stupid, corrupt, or naive?"
A potential third audit would likely need to be approved by the Pennsylvania legislature to get the funding it would need to conduct it. So far, the Republican-controlled Pennsylvania State House has rejected the idea of starting another audit, but Argall's support could change that.
A forensic audit of the election results taking place in Arizona has been riddled with allegations of security lapses and conspiracy theories, but as of now auditors have not claimed to have found anything that would change the result.
Biden Celebrates First Juneteenth
President Joe Biden last weekend commemorated Juneteenth, two days after signing a bipartisan bill making it a federal holiday. Juneteenth, celebrated on June 19th, celebrates the day in 1865 when Union soldiers told enslaved black farmers in Texas that they had been ordered freed two and a half years earlier by President Abraham Lincoln's Emancipation Proclamation.
"Juneteenth marks both the long, hard night of slavery and subjugation—and the promise of that brighter morning to come," Biden said in a statement. "It's a day of profound weight and power. Today and every day, we must work to ensure our nation finally lives up to its promise of equality for all."
The bill to create the new federal holiday of Juneteenth was passed unanimously in the Senate before being approved in the House of Representatives by a vote of 415-14 and then signed into law by President Biden.
"Throughout history, Juneteenth has been known as many things: Freedom Day, Liberation Day, Emancipation Day. And today, a national holiday," Vice President Kamala Harris, who is half-black, said in remarks in the East Room of the White House following the bill's signing.
Juneteenth is now the 12th federally recognized national holiday and is the first new US national holiday since Martin Luther King Jr. Day was made a national holiday in 1983.
Biden's Dog Champ Dies
President Biden and his wife, Jill, announced that their dog Champ, the older of the family's two dogs, had died.
"He was our constant, cherished companion during the last 13 years and was adored by the entire Biden family," the president and first lady said in a statement. "He was happiest chasing golf balls on the front lawn of the Naval Observatory" and enjoyed "joining us as a comforting presence in meetings or sunning himself in the White House garden… In our most joyful moments and in our most grief-stricken days, he was there with us, sensitive to our every unspoken feeling and emotion."
The death also prompted a conservative writer named Dan McLaughlin to write on Twitter, "Champ Biden dies, Major lives on. The Biden family tragedy in miniature," with a link to an article essentially saying that the other Biden dog should have died, just as Joe Biden lost his son Beau, a decorated war veteran, whereas it would have been better for him if his other son, Hunter—a drug-addict with a long list of scandals—had passed away instead.