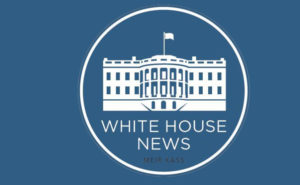 Trump Addresses CPAC Texas Conference
Former President Donald Trump delivered headlining remarks at CPAC—the nation's largest
conservative political conference—on Sunday, reviving his claims of the 2020 election being "rigged"
against him.
"We were doing so well until the rigged election came along," Trump said. "There's so much evidence,"
Trump said. "There's bad things going on in this country… It's a disgrace to our nation, and we are truly
being scorned and disrespected all over the world."
Trump also told the CPAC crowd that New York prosecutors who recently indicted the Trump
Organization and his chief financial officer are simply searching for Republicans to prosecute.
"They're in search of a crime," Trump said. "This is lawless and tyrannical behavior. A political persecution
that is straight out of the communist countries you see around the world."
Trump, who has signaled that he is planning to mount another bid for the White House in 2024, easily
won a straw poll held at the conclusion of the event, capturing 70 percent of the votes, a significant boost
over the 55 percent he received at CPAC Orlando, where he was narrowly edged out by Florida Governor
Ron DeSantis. At CPAC Texas, DeSantis came in a distant second place, receiving 21 percent of the
anonymous ballots. No other potential 2024 candidate received more than one percent.
Giuliani's DC Law License Suspended
Washington, DC, has joined New York in suspending the law license of Trump lawyer Rudy Giuliani. The
ruling from the District of Columbia Court of Appeals cites New York's suspension of Giuliani's license as
their apparent reason for suspending it as well.
"This is a Democrat decision by five judges who should be themselves investigated, because they're
destroying fairness," Giuliani said. "I don't know exactly what I can't say and what I can say. All I can tell
you is that America is not America any longer. We do not live in a free state. We live in a state that's
controlled by the Democratic Party, by Cuomo, de Blasio, and the Democrats."
Famed legal expert Alan Dershowitz said he does not believe the suspension of Giuliani's license to
practice law will stand in either New York or Washington.
"I taught legal ethics for thirty-five years at Harvard; I've never seen a case like this," Dershowitz said.
Trump Sues Social Media Giants
Former president Donald Trump announced that he would be filing class-action lawsuits against tech
giants Twitter, Facebook, and Google, alleging they unlawfully censored him and other conservatives by
carrying out mass purges and bans from their platforms following the January 6th attack at the US
Capitol.
"We're demanding an end to the shadow-banning, a stop to the silencing, and a stop to the blacklisting,
banishing, and canceling that you know so well," Trump said. "We will prove that this censorship is
unlawful, it's unconstitutional, and it's completely un-American."
Trump has been permanently banned from Twitter, and will only be able to return to Facebook in 2023.
The lawsuit filed against the tech behemoths seek compensatory and punitive damages, an order to
immediately reinstate banned accounts, an order to remove warning labels from posts, and a judgement
declaring Section 230 of the Communications Decency Act of 1996 unconstitutional.
Section 230 provides immunity to social media companies for content posted by third-party users on their
platforms. Trump has long railed against Section 230, particularly regarding people making fun of or
criticizing him on social media.
Biden: US Mission in Afghanistan to End Aug. 31
President Joe Biden said that the US military mission in Afghanistan will end on August 31, saying "speed
is safety" as the United States seeks to end its nearly 20 years in the war-torn country.
"We did not go to Afghanistan to nation build," Biden said in a speech addressing his administration's
withdrawal timeline. "Afghan leaders have to come together and drive toward a future."
Biden defended his decision to end US operations in Afghanistan even as the Taliban launches
offensives against the government and overtakes large swaths of the country, arguing that enough
American soldiers had died there.
"How many more, how many more thousands of American daughters and sons are you willing to risk?"
Biden said, responding to those questioning the withdrawal. "I will not send another generation of
Americans to war in Afghanistan, with no reasonable expectation of achieving a different outcome."
The US withdrawal from Afghanistan is one of the very few issues on which President Biden and his
predecessor Donald Trump agree. During his presidency, Trump pledged to withdraw US forces from
Afghanistan by May of this year if the Taliban kept to its commitments, which it has not.
HHS Head Says Your Vaccination Status is Gov's Business
Xavier Becerra, the head of the Health and Human Services agency, said the government has the right to
know who is and who is not vaccinated against Covid-19.
"The federal government has spent trillions of dollars to try and keep Americans alive during this
pandemic. So it is absolutely the government's business, it is taxpayers' business, if we have to continue
to spend money to try and keep people from contracting COVID," Becerra said.
When asked whether the government will require people to provide proof of having been vaccinated,
Becerra said that it should be left up to states and local government to decide that.
"We want to give people the sense that they have the freedom to choose, but we hope that they choose
to live," Becerra added.
Republicans and civil rights groups have long fought against the idea of vaccine "passports"—proof of
immunization against Covid-19—and the Biden White House has insisted that they will never institute a
policy requiring people to have them.
However, Becerra's comments suggest that the federal government believes that it should be able to
know whether or not you received a vaccine, which is not very different than a mandate requiring people
to prove their vaccination status.
Social Security Commissioner Fired
President Biden fired Social Security Commissioner Andrew Saul, a Trump appointee, after he refused to
resign as the president had requested.
A White House official said Saul was fired because, since taking office, he has inflicted damage to the
Social Security Administration in a variety of ways, and that it was time for someone else to take the reins.
President Biden has appointed Kilolo Kijakazi as acting commissioner while the search for a permanent
commissioner is conducted. Kijakazi is currently the deputy commissioner for retirement and disability
policy at the Social Security Administration.
Biden Warns Putin over Ransomware
President Joe Biden warned Russian President Vladimir Putin that he must take control over groups in his
country carrying out ransomware hacks against American businesses, or the US will take matters into
their own hands.
Biden told Putin that the United States will no longer recognize ransomware attacks simply as a criminal
matter, but rather as attacks against US national security, which could provoke a dramatic and severe
response.
"I made it very clear to him that the United States expects, when a ransomware operation is coming from
his soil, even though it's not sponsored by the state, we expect them to act if we give them enough
information to act on who that is," Biden told reporters after a phone call with the Russian leader.
Biden has come under increasing pressure in recent months to take action against malicious hackers
operating inside Russia following a string of high-profile ransomware attacks that affected critical US
infrastructure, including its largest gas pipeline and the meatpacking industry.
Capitol Police Opening Regional Field Offices
The US Capitol Police announced that they plan to open regional field offices in California and Florida in
an effort to better investigate threats made against members of Congress.
The Capitol Police are charged with protecting Congressman, and with the number of threats rising in
recent years, the department is seeking to operate more like a protective agency similar to the Secret
Service, rather than as a traditional, reactive police department.
The announcement also comes as the Capitol Police force undergoes reviews and recommendations to
reform itself after the January 6th storming of the US Capitol, during which the Capitol Police suffered
from an intelligence breakdown and were completely overwhelmed by the rioters.
Besides the opening of field offices, the Capitol Police are also working with Congressional oversight
committees to become authorized to request National Guard assistance without waiting for approval from
the Capitol Police board of directors. It has also acquired additional helmets, shields, batons, and "less
than lethal" munitions.
Biden Knocked for Door-to-Door Vaccine Campaign
President Biden is receiving heat for his administration's push to get Americans vaccinated by having
volunteers knock on people's doors and urge them to receive a Covid-19 vaccine.
"Now we need to go community by community, neighborhood by neighborhood, and oftentimes door-to-
door— literally knocking on doors to get help to the remaining people unprotected from the virus," Biden
said.
But Republicans are not impressed with the plan and are questioning whether it is even legal.
"Constitutionally notwithstanding, unless this specific activity was authorized by Congress, it's illegal," said
Rep Thomas Massie. "If the president fully believes the most transmissible variants are now circulating,
why is he sending possible vectors of the disease to people's houses?"
Massie added that Biden's door-to-door campaign is likely a violation of HIPPA—the Health Insurance
Portability and Accountability Act of 1996—which guarantees people's privacy regarding their health and
medical records.
"If the door-knockers have data that informs them on which doors to knock, then their very presence at
someone's door would disclose that person's likely vaccine status," Massie said. "What right do they have
to enter someone's property, to begin with? At least the Census is a Constitutionally prescribed activity."
Rep. Chip Roy of Texas also took issue with Biden's door-to-door vaccine campaign, calling it a "gross
abuse of power" and "an attempt for the Biden administration to bully Americans into injecting themselves
with vaccinations."
The White House has been pushing back against critics of their plan. When South Carolina Governor
Henry McMaster tried blocking the campaign in his state, White House Press Secretary Jen Psaki reacted
sharply.
"The failure to provide accurate public health information, including the efficacy of vaccines and the
accessibility of them to people across the country, including South Carolina, is literally killing people, so
maybe they should consider that," Psaki said.
"For those individuals, organizations that are feeding misinformation and trying to mischaracterize this
type of trusted-messenger work, I believe you are doing a disservice to the country and to the doctors, the
faith leaders, community leaders and others who are working to get people vaccinated, save lives and
help end this pandemic," White House COVID-19 coordinator Jeff Zients said.