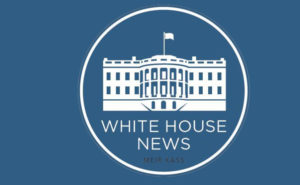 Top story
Jan. 6 Select Committee Holds First Hearings
A select committee formed by Speaker of the House Nancy Pelosi to investigate the January 6th storming of the US Capitol began its probe on Tuesday with testimony from Capitol Police.
Speaker Pelosi appointed two vocally anti-Trump Republicans—Rep. Adam Kinzinger and Rep. Liz Cheney—to the committee in an attempt to show that the investigation will be bipartisan and not politically motivated.
Pelosi offered House Minority Leader Kevin McCarthy five spots on the committee, but no other Republicans besides Cheney and Kinzinger are on the panel because McCarthy withdrew all of his appointees after Pelosi vetoed two of them—Rep. Jim Jordan and Rep. Jim Banks, both of whom voted against certifying the 2020 election for Joe Biden.
"It's clear that Pelosi only wants members on this committee who will stick to her talking points and stick to her narrative," Rep. Jim Banks said after Pelosi vetoed him. "That's why she's picked the group that she's already picked and anyone that she asks to be on this committee from this point moving forward will be stuck to her narrative, to her point of view. There won't be another side."
Pelosi has rejected Banks' assertion that the committee's investigation will be a partisan witch-hunt targeting Republicans.
"The Republicans will say what they will say. Our select committee will seek the truth," Pelosi said. "Maybe the Republicans can't handle the truth, but we have a responsibility to seek it, to find it and in a way that retains the confidence of the American people."
In the committee's first hearing held Tuesday, four police officers who defended the Capitol during the attack shared harrowing details of the physical and mental trauma they and other officers endured that day.
"Some people are trying to deny what happened—to whitewash it, to turn the insurrectionists into martyrs," panel chairman Rep. Bennie Thompson said in his opening statement. "But the whole world saw the reality of what happened on January 6… A violent mob was pointed toward the Capitol and told to win a trial by combat. Some descended on this city with clear plans to disrupt our democracy. One rioter said that they weren't there to commit violence, but that, and I'm quoting, 'We were just there to overthrow the government.'"
Republicans countered the hearing by saying that it is not President Trump who is to blame for the riot, but rather Nancy Pelosi, who along with other Congressional leaders is in charge of hiring the law enforcement personnel responsible for Capitol security.
"Nancy Pelosi bears responsibility as speaker of the House for the tragedy that occurred on January sixth," said Rep. Elise Stefanik, who became the House's No. 3 Republican when the party ousted Liz Cheney from her position for speaking out against Trump.
Briefs
Former WH Doctor Predicts Biden Will Resign
Rep. Ronny Jackson, the former White House physician and current Congressman, said he doubts that President Joe Biden has the cognitive ability to make it through a full term in office.
"Our cities are EXPLODING with drugs & violence because of Democrat "defund the police" policies and the GREAT UNITER Joe Biden deflects to talk about "sucking blood out of kids." He's completely LOST it! Needs a cognitive exam NOW!" Jackson tweeted in response to a clip in which Biden answers a reporter's question about defunding police by claiming that Republicans accuse him of "sucking the blood out of kids."
Renewed speculation over Biden's mental and cognitive state resurfaced after the president participated in a town hall hosted by CNN, where he made false assertions about the efficacy of Covid-19 vaccines, talked about helping children "find out whether there's a man on the moon or whether those aliens are here or not" and confused many with references to obscure conspiracy theories.
"This is a national security issue at this point," Jackson said in an interview with Fox News' Sean Hannity. "I think he's either going to resign—they're going to convince him to resign from office at some point in the near future for medical issues—or they're going to have to use the 25th Amendment to get rid of this man."
Senate Confirms Biden's Air Force Secretary
The Senate on Monday confirmed President Joe Biden's pick to be the next top civilian to lead the US Air Force.
Frank Kendall, 72, will become the 26th Air Force Secretary, replacing the acting secretary, John Roth. The latest move fills two of three military service positions. Christine Wormuth was confirmed as the first female Army secretary in May; Carlos Del Toro, nominated to lead the Navy, still awaits a vote.
Under the Obama administration, Kendall served as the undersecretary of defense for acquisition, technology, and logistics at the Pentagon between 2012 and 2017. He was previously the vice president of engineering at Raytheon. Prior to that, Kendall served in the military for 10 years, retiring with the rank of lieutenant colonel from the Army Reserve.
Schumer Urges Republicans to Ignore Trump
Senate Majority Leader Chuck Schumer is urging Republicans to ignore calls from Donald Trump to walk away from the bipartisan infrastructure deal being worked on, saying that the former president is "rooting for failure."
"Will our Republican colleagues follow the absurd demands of a disgraced former president and his media allies, or will they get a good bipartisan deal over the finish line?" Schumer said on the Senate floor. "Republican senators must ignore former President Trump if we're ever going to make progress with the American people… He's rooting for our entire political system to fail. I and the rest of my Democratic colleagues are rooting for a deal."
Trump has blasted Republicans for working with Democrats on the deal when they do not hold a majority in Congress.
"Senate Republicans are being absolutely savaged by Democrats on the so-called 'bipartisan' infrastructure bill," Trump said in a statement, claiming that Senate Minority Leader Mitch McConnell and other Republicans are allowing negotiations to move forward simply to prove that they are able to work with Democrats.
Schumer's comments came as the 1.2 trillion-dollar bipartisan deal is at a precipice, with Republicans and Democrats engaged in debate over several key aspects of the bill that is now threatening to blow up the entire deal.
As of this writing, negotiators were haggling over several remaining points of contention, including a fight over transit funding; money for broadband internet, highways and bridges; and using unspent Covid-19 relief funds to help pay for the deal. Republicans are also demanding that federally mandated wage requirements be waived for infrastructure projects included in the bill.
Trump Spokeswoman: No Next Election without Fixing Previous One
Former President Trump's spokeswoman Liz Harrington delivered an ominous warning about the future of American democracy while speaking about Trump's claims of the 2020 presidential election being stolen from him.
"When all these Republicans and RINOs (Republicans In Name Only) suddenly start pretending like they cared about election integrity, it's always the next election," Harrington said. "Well, what the base is focused on, what the average American is focused on… is we can never allow this to happen again. And we have to fix what happened in 2020 or otherwise there's not going to be a next election."
Harrington added that Republican opposition to H.R. 1 and the John Lewis Voting Rights Act—two Democratic bills aimed at changing election laws—is an "admission" by them that the 2020 election was rigged.
Trump's spokeswoman said that Republican leaders have been "way too silent for way too long" on the former president's claims of widespread fraud, and vowed to keep the pressure on.
"We're not going to stop getting to the bottom of it," she said.
Biden Announces End of US Combat Mission in Iraq
President Joe Biden and Iraqi Prime Minister Mustafa al-Kadimi agreed on Monday to formally end the US combat mission in Iraq by the end of the year, nearly two decades after US troops were first deployed to the country.
"Our role in Iraq will be… to be available, to continue to train, to assist, to help and to deal with ISIS as it arises, but we're not going to be, by the end of the year, in a combat mission," Biden told reporters during his first face-to-face meeting with the Iraqi prime minister.
The termination of the combat mission in Iraq is not expected to have a major effect as the approximately 2,500 US troops still in the country are primarily training Iraqi soldiers and not involved in directly countering ISIS and other threats.
The Biden administration has not said how many troops would remain in Iraq once the combat mission ends.
Protesters at White House Demand Biden Action on Cuba
Cuban Americans held a large rally outside the White House overnight from Sunday to Monday in an attempt to rouse the president into taking action against Cuba's communist leaders.
Biden, who was at the White House when the demonstration took place, may have been able to hear the protesters from his second-floor residence.
Protests erupted in Cuba two weeks ago, with anti-government demonstrators demanding reliable electric power, improved medical care, and additional freedoms. President Biden has expressed his support for the protests but has yet to take any concrete action to assist Cubans clamoring for change.
A handful of Republicans joined in the protest outside the White House, including a number of Florida lawmakers, including Senator Rick Scott.
"The Communist Cuban regime is shaking with fear as the people rise up to denounce the oppressive communist rule that has brought ruin to their nation for more than sixty years," Scott said. "I stand proudly with the heroic freedom fighters across Cuba that have taken to the streets determined to regain their freedom and put an end to the Castro dictatorship."
Americans Sour on VP Harris
There are more registered voters who view Vice President Kamala Harris unfavorably than there are those who like her, according to a new Morning Consult-Politico poll.
Forty-seven percent of registered voters participating in the survey said they disapprove of the Harris, while 45 percent said they view her favorably. The vice president's declining approval ratings has been attributed to the relentless criticism of which she has been on the receiving end in recent weeks, with Republicans and Democrats alike bashing her for her ineptitude regarding the border crisis and reports of a toxic work environment in the VP's office.
Harris polled best with Democratic women—86 percent said they approve of her job performance—and worst with Republican women, with just 3 percent saying they have a favorable opinion of her.