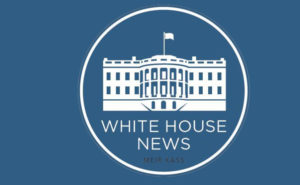 Bipartisan Senators Finalize $1 Trillion Infrastructure Bill
A bipartisan group of senators finalized on Sunday the details of a sweeping $1 trillion bill to invest in roads, bridges, ports, high-speed internet, and other infrastructure.
The bill, a top priority of President Joe Biden, represents a major breakthrough in funding US infrastructure projects, a goal that both Republicans and Democrats are supportive of though it has eluded Congress for years. The legislation also represents the biggest infrastructure investment in decades.
The 2,702-page bill includes $550 billion in new spending over five years for items such as roads, railways, electric vehicle charging stations, and replacing lead water pipes, on top of $450 billion in funds that were previously approved.
As of this writing, it is not yet clear whether senators not in the bipartisan group will offer amendments that could pass and possibly imperil the bill's passage in Congress, but members of the bipartisan group, as well as Senate Majority Leader Chuck Schumer, expressed confidence that the bill would be passed by the Senate by the end of this week.
The legislation has received some criticism from senators, particularly from conservatives, including Senator Mike Lee, who said he has "real concerns" about the bill and "the way we spend money."
If the bill passes the Senate, it would then go to the House, where a number of progressive Democrats have blasted it as too small and the Democratic leadership has tied it to a $3.5 trillion "human infrastructure" package that would pour money into education, childcare, climate change, and other priorities being pushed by liberals. Democrats have threatened not to pass the classic infrastructure bill if the "human infrastructure" bill is not passed by the Senate.
Democrats want to pay for their $3.5 trillion bill by raising the corporate tax rate and hiking taxes on Americans making over $400,000 a year. However, Republicans are opposed to both measures, leaving the fate of both bills up in the air.
US Pessimistic About Return to Iran Nuclear Deal
US officials are reportedly becoming increasingly pessimistic about the prospect of returning to the 2015 Iran nuclear deal with Iran, according to a New York Times report.
The United States is continuing to hold indirect talks with the terror-supporting nation over a potential return to the agreement, but high-level officials worry that Iran's new hard-line president, Ebrahim Raisi, who took office last Thursday, would take a tougher approach in negotiations, which could doom chances of reaching an agreement.
"There's a real risk here that they [will] come back with unrealistic demands about what they can achieve in these talks," Robert Malley, the United States' top negotiator, told the Times.
Another concern is that after months of Iran enriching uranium to near-weapons-grade levels, Iranian scientists are gaining crucial technical knowledge that would render the terms of the 2015 nuclear deal insufficient in curbing the country's nuclear ambitions.
Additionally, Iran has been insisting that a US return to the Joint Comprehensive Plan of Action, as the deal is formally called, include a mechanism that would prevent the US from withdrawing from it again, as President Donald Trump did in 2018. However, American officials do not believe it will be possible for such a restriction to pass through Congress, which is already wary of a return to the deal.
Secretary of State Antony Blinken said the US is "fully prepared" to continue negotiations with Iran but that the talks cannot go on forever.
"We're committed to diplomacy, but this process cannot go on indefinitely… We look to see what Iran is ready to do or not ready to do and remain fully prepared to return to Vienna to continue negotiations," Blinken said. "The ball remains in Iran's court."
McCarthy Jokes About Hitting Pelosi with Gavel
House Minority Leader Kevin McCarthy is facing calls to resign after he reportedly joked about hitting Speaker of the House Nancy Pelosi with a giant gavel he received as a gift at a dinner.
During the event, McCarthy spoke optimistically about Republican prospects of retaking control of the House of Representatives in the 2022 midterms and asked GOP donors at the dinner to join him in Washington after the election so they could watch Pelosi hand him the speaker's gavel.
"It will be hard not to hit her with it, but I will bang it down," McCarthy reportedly said.
The comments were criticized by a number of Democrats, including Rep. Eric Swalwell, who called McCarthy a "would-be assailant" of the current speaker.
"America has suffered enough violence around politics. GOP Leader McCarthy is now a would-be assailant of Speaker Pelosi. He needs to resign," Swalwell tweeted.
"Don't you think America has had enough political violence?" Rep. Ted Lieu tweeted to McCarthy. "You should never be encouraging or threatening or joking about causing violence to anyone, including the speaker of the house. You need to apologize for your statement or resign."
House Approves $3.3 Billion in Security Aid for Israel
The House of Representatives narrowly passed its fiscal year 2022 State, Foreign Operations, and Related Programs Appropriations Act, providing funding for America's overseas interests for the upcoming year.
The bill, passed by a vote of 217-212 on partisan lines, includes $3.3 billion in security assistance to Israel. Unsurprisingly, anti-Israel Democrats Cori Bush, Alexandria Ocasio-Cortez, and Rashida Tlaib voted against the legislation.
AIPAC celebrated the bill's passage. "This critical funding, with no added political conditions, reflects the strong bipartisan support for Israel's security in Congress and the Biden administration," AIPAC said in a press release.
The bill also includes language condemning anti-Israel bias in the United Nations and among the world body's agencies, as well as a provision requiring new reports to identify and eliminate anti-Semitic content in Palestinian textbooks.
Additionally, the legislation includes funding for Israel's regional allies, with $1.6 billion in funding for Jordan for both military and economic support and $1.3 billion for Egypt if it meets certain conditions laid out in the bill.
DOJ: Vaccine Mandates Are Legal
As areas and businesses across the United States have either mulled or implemented requirements to receive a COVID-19 vaccine, the Department of Justice has released an opinion indicating that the mandates are legal, despite the vaccines only being approved for emergency use.
The Food and Drug Administration's emergency-use approval of the jabs "does not prohibit public or private entities from imposing vaccination requirements," the DOJ's Office of Legal Counsel wrote.
None of the three COVID-19 vaccines available in the US have yet received full FDA approval, and there is no set date for when they will, but Dr. Anthony Fauci said he is confident that it will happen at some point.
Last Monday, the Department of Veteran Affairs became the first federal agency to require its employees receive COVID-19 inoculations. Earlier the same day, New York City Mayor Bill de Blasio said he would require city workers to either receive a COVID-19 vaccine or be subjected to weekly testing.
Trump Defends Comments on Election
Former President Donald Trump defended comments he made to top Justice Department officials in a December phone call regarding the presidential election, after the House Oversight and Reform Committee released notes taken by former Acting Attorney General Jeffrey Rosen's deputy Richard Donoghue during the call.
The notes show that Trump was urging Justice Department officials to investigate fraud in the election despite having no evidence to back his claims and pushed them to say the election was "corrupt." The officials on the call told Trump that they could not investigate the President's election-fraud claims if there was no evidence of widespread election fraud.
"Just say that the election was corrupt [and] leave the rest to me" and Congressional allies, Donoghue's notes claim Trump said in the call.
Trump released a statement slamming the House Oversight and Reform Committee for releasing the notes and said he was not trying to overturn the election.
"The corrupt and highly partisan House Democrats who run the House Oversight Committee yesterday released documents, including court filings dealing with the rigged election of 2020, that they dishonestly described as attempting to overturn the election," Trump said. "In fact, it is just the opposite. The documents were meant to uphold the integrity and honesty of elections and the sanctity of our vote. The American people want and demand that the president of the United States, its chief law-enforcement officer in the country, stand with them to fight for election integrity and to investigate attempts to undermine our nation."
Trump, who never conceded the 2020 election to Joe Biden, is reportedly finalizing plans to mount another bid for the White House in 2024, with former White House Chief of Staff Mark Meadows saying plans are moving "forward in a real way."
"I'm not authorized to speak on behalf of the President," Meadows said in an interview, "but I can tell you this…we wouldn't be [holding meetings] if we weren't making plans to move forward in a real way, with President Trump at the head of that ticket."
Meadows said Trump is "fully engaged, highly focused, and remaining on task" as he weighs a White House run and is working with former House Speaker Newt Gingrich on a strong campaign message.
Campaign filings with the Federal Elections Commission show that Trump has raised $82 million since leaving the White House—more than any former president in history—and that he has $102 million in his war chest that he can use if he does pull the trigger on another presidential run.
US Asks 24 Russian Diplomats to Leave
The United States has asked 24 Russian diplomats to leave the country by September 3, according to Russia's ambassador to the US, Anatoly Antonov. The Ambassador did not say whether the request came due to any particular dispute, and Washington has declined to comment.
Moscow and Washington have long quarreled over a number of issues, and tensions rose further after President Joe Biden called Vladimir Putin a "killer" shortly after becoming president. Ties further slumped when Russian hackers broke into critical US infrastructure, including a gas pipeline and the United States' largest meat-packer.
Those tensions eased somewhat after a summit between Biden and Putin, but significant issues, including that of cybercrime being perpetrated with impunity by Russians, continue to plague the countries' relationship.
Antonov said he hopes the US and Russia will soon restart dialogue on cybersecurity and arms control issues.
Fully Vaccinated Senator Infected with COVID
Senator Lindsey Graham revealed that he tested positive for COVID-19 but said that his "symptoms would be far worse" if he had not received a coronavirus vaccine.
Graham, 66, said he came down with flu-like symptoms last weekend and that he will quarantine for 10 days.
Graham was in attendance while the Senate was in session over the weekend working on the bipartisan infrastructure deal. It is not known how many senators he came into contact with during that time period.