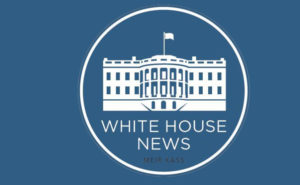 Top Story
Biden's Exit from Afghanistan an Unmitigated Disaster
President Joe Biden's exit plan for US troops in Afghanistan blew up in his face this week as the Taliban overthrew the government propped up the United States two weeks before the US was set to complete its troop withdrawal from the country after a costly two-decade war.
Taliban insurgents rampaged across the country, capturing every major city in a matter of days, completely obliterating Afghan security forces trained and equipped by the United States and its allies.
Just a month ago, President Biden stated in unequivocal terms that the Taliban would not be able to overtake the Afghan government's security forces anytime soon; instead, they overran them in a matter of days, forcing the United States to quite literally flee the country and leaving an untold number of Afghanis who helped the US in the fight against the Taliban doomed to a grisly fate.
The Taliban, a militant group that ruled Afghanistan in the 1990s, was ousted from power when the United States invaded the country in 2001 following the 9/11 attacks. The US went into Afghanistan and booted the Taliban from power after several months in an attempt to root out al-Qaeda, the terror group that carried the 9/11 attacks while being harbored by the Taliban.
While the Taliban was no longer in control following the US invasion, the United States found that it was quite difficult, if not impossible, to hold territory and rebuild Afghanistan, which has been battered by repeated wars. As the US shifted its focus to Iraq and taking down Saddam Hussein, the Taliban regrouped and in recent years retook control of much of the Afghan countryside.
Last year, President Donald Trump announced a plan to bring US troops back home from the country and signed a deal with the Taliban that limited US military action against them, so long as they abided by certain conditions, including not causing violence in Afghanistan. Although the Taliban never followed through on their side of the deal, President Joe Biden announced earlier this year that US troops would be leaving the country by the end of August.
With the deadline approaching, the Taliban began a lightning offensive, overrunning city after city, easily overcoming the pushback from US-trained Afghan forces.
Once Afghan President Ashraf Ghani fled the country early this week, the book was written, and the Taliban once again ruled Afghanistan. The stunning Taliban takeover of Afghanistan now threatens to place the country in the exact same position it was before the US invasion in 2001: led by radical Islamists who will allow terror groups planning attacks against the United States to operate within its borders.
As the Taliban entered Afghanistan's capital city Kabul, American troops worked feverishly to extricate US embassy staff and other personnel, with military helicopters picking up people from parking lots and hundreds of Afghan citizens begging to be allowed aboard US military cargo planes moving people and supplies out of the country.
In one horrific incident captured on video and shared around the world, dozens of Afghanis are seen running after and climbing onto a military cargo plane as it headed down a runway, with several hanging on to the plane as it lifted into the sky. As the plane gained altitude, video footage captured people who were clinging onto the plane losing their grip and falling to their deaths hundreds of feet below.
The Taliban has also captured an enormous amount of ammunition and military equipment provided to the Afghan government by the United States. A Pentagon spokesman admitted that he knew of no plan that was prepared to avoid the possibility of that occurring.
In an address to the nation on Monday afternoon, President Biden struck a defiant tone, saying he stands behind his decision to withdraw US forces from Afghanistan, though he acknowledged that Taliban gains in the war-torn country occurred far faster than he had anticipated.
Biden said that he was faced with a binary choice: Keep the US in Afghanistan and risk more American lives lost to an endless war, or stick with an agreement signed under President Donald Trump in which the United States agreed to remove its troops from the country.
"I stand squarely behind my decision," Biden said in his address from the White House's East Room. "After twenty years, I've learned the hard way that there was never a good time to withdraw US forces."
Biden added that he would rather accept the criticism over his decision to pull out of Afghanistan than pass the responsibility to "a fifth president," and said that a US presence in the country was no longer in the interests of US national security.
"American troops cannot and should not be fighting this war and dying in a war that Afghan forces are not willing to fight for themselves," said Biden. "We gave them every chance to determine their own future. We could not provide them with the will to fight for that future.
"Afghanistan political leaders gave up and fled the country," Biden continued, shifting blame for the undeniably disastrous US exit from the country. "If anything, the developments of the past week reinforce that ending US military involvement in Afghanistan now was the right decision."
Senate Minority Leader Mitch McConnell was not quite as understanding of Biden's position as the president himself.
"I think Afghanistan is lost. Every terrorist around the world is cheering, in Syria, in Yemen, in Africa. They've watched the Taliban … defeat America in effect," McConnell said. "It's a sad day for the United States of America… [Biden] owns it."
McConnell urged Biden to ensure that Americans and Afghanis who helped US troops can get out of Afghanistan before they are captured by the Taliban.
"I hope the president will put in enough troops to get out as many people as possible. Not only all the Americans, obviously, but those who worked with us, who depended on us," McConnell said, adding that he is skeptical that it will happen because "this administration looks to me like it couldn't organize a two-car funeral."
Senator Lindsey Graham blasted Biden for the ongoing disaster in Afghanistan, saying Monday night, "Joe Biden has put America at risk. He's doomed tens of thousands of people to a terrible death. There's one person to blame here above all others. That's President Biden.
"When you hear of [the] Taliban, think of al-Qaida. When you hear al-Qaida, think of 9/11," Graham continued. "It was all avoidable. There's nobody to blame. Trump had a conditions-based withdrawal. Joe Biden turned down sound military advice yet again, and what you see is what you see."
Graham said that the United States must now provide support to Afghans who are opposed to Taliban control of their country, or else the US would see more terror attacks emanating from the country.
"Here's the good news: Most people in Afghanistan are not buying this," Graham said. "We need to help them because it helps us. If you leave these people alone and let them gather up, we'll get hit with another 9/11."
With chaos now reigning in Afghanistan, Senator Rick Scott of Florida is floating the idea of using the 25th Amendment to remove President Biden from office.
"After the disastrous events in Afghanistan, we must confront a serious question: Is Joe Biden capable of discharging the duties of his office or has the time come to exercise the provisions of the 25th Amendment?" Scott wrote on Twitter.
Scott is also calling on House and Senate leadership to start a bicameral probe into President Biden's handling of the Afghanistan withdrawal, saying that Senate Majority Leader Chuck Schumer and House Speaker Nancy Pelosi "must put partisan politics aside and demand accountability from the Biden administration."
The Republican senator from Florida said an investigation should include reviewing advice Biden received from military and intelligence leadership, how the administration prepared for the drawdown, and what advice the president rejected from either within the administration or internationally.
Former president George W. Bush, who was president when the US invaded Afghanistan, released a statement saying that he has been "watching the tragic events in Afghanistan with deep sadness."
"Our hearts are heavy for both the Afghan people who have suffered so much and for the American and NATO allies who have sacrificed so much," Bush and his wife Laura said in the release.
Former president Donald Trump also predictably weighed in on the matter, telling Biden to "resign in disgrace" over his handling of the withdrawal.
"It is time for Joe Biden to resign in disgrace for what he has allowed to happen to Afghanistan, along with the tremendous surge in Covid, the border catastrophe, the destruction of energy independence, and our crippled economy," Trump said in a statement.
Briefs
Food Stamps Increase Made Permanent
The Biden administration is putting into place a permanent increase in Supplemental Nutrition Assistance Program (SNAP) benefits, providing a 27 percent bump in aid that represents the largest-ever increase for the program.
Food stamp benefits on average will add about 36 dollars per person to the pre-pandemic level of about $121 per person each month, the US Department of Agriculture (USDA) announced Monday. The increase will also raise the annual cost of the program by approximately 19 billion dollars, according to the agency.
The USDA said that the increase will help the 1 in every 8 Americans who are now receiving food stamps afford a healthier diet given how food prices have risen, evolving nutritional guidelines, and changes in how Americans cook. Tom Vilsack, the head of the Agriculture Department, said that benefits have been determined to be too low based on the Thrifty Food Plan—a set of guidelines that determine the cost of a nutritious diet for low-income or cost-conscious people, necessitating the permanent increase in benefits.
The federal government increased SNAP benefits by 15 percent during the Covid-19 pandemic due to rising hunger in the United States, but that increase was set to expire on September 30.
Intel: Russia Interfering in 2022 Election
Despite President Joe Biden's warnings to Russian President Vladimir Putin and a round of new sanctions slapped onto Russia this spring, the Russians are once again attempting to interfere in US elections, current and former intelligence officials say.
Recent intelligence shows that Russia is ramping up efforts to sow disinformation on social media and weaponize US media for propaganda purposes ahead of the 2022 midterm elections that will determine control of Congress and whether President Biden will be a lame duck going into the 2024 presidential election, according to officials.
President Biden recently made deliberate mention of the Russians' efforts to insert themselves into the midterms, saying that he has received new intelligence about "what Russia's doing already about the 2022 election and misinformation."
Sources said that Russia's efforts to conceal their actions are evolving, and their methods have become far more sophisticated than their attempts at interference in the 2016 election, when they bought Facebook ads and took other actions that were easy to trace.
Judge Orders Biden to Reinstate Trump Border Policies
A US District Court judge in Texas has ordered the Biden administration to implement and enforce former President Donald Trump's Migrant Protection Protocols (MPP), also known as the "Remain in Mexico" policy, which commanded asylum seekers to stay in the United States' southern neighbor while their cases were being heard. Biden reversed that policy shortly after becoming president, first suspending the MPP immediately upon becoming president and then permanently terminating the program on June 1.
The judge ruled that the termination of the Remain in Mexico policy was procedurally unlawful and that the termination was substantially unlawful because it caused the administration to violate the mandatory detention provisions for illegal immigrants.
While Biden can fix the procedural issues relatively easily, complying with the detention provisions will prove much harder. Migrants are being detained in cages and overcrowded facilities as the surge in illegal immigrants from Mexico continues unabated, with the administration unable to keep with the number of new migrants requiring detention facilities.
Progressives Mulling New Strategy after High-Profile Loss
Far-left Democrats are looking to change the way they appeal to voters after progressive and anti-Semitic candidate Nina Turner suffered a resounding loss to Shontel Brown in an Ohio special House election.
Progressives have been privately acknowledging that their strategies to garner votes have not been working and have rather been causing Americans to shun them.
While there have been a handful of progressive wins in recent years in which they ousted Republicans or establishment Democrats from their positions, many leftists admit that it will be difficult to replicate those wins with regularity.
"Nina's race shows—and perhaps some others—that we've got to up our game," said Joseph Geevarghese, the executive director of Our Revolution, the leading group that backed Turner in the special election in Ohio's 11th Congressional District. "That means upping our phone game, upping our canvas game, upping our text game."
"We're going to be putting our members systematically through a curriculum that will train them up, not just on running effective political campaigns, but also running effective issues campaigns," the Our Revolution chief said.
But others are not as optimistic as Geevarghese, saying that leftists will have to completely change how they do things to win popular support among Americans.
"I do think we're going to suffer more hard losses," said Brooke Adams, the politics director for People's Action, a progressive group. "Some of these districts actually require a four- to six-year organizing plan."
Republicans said that the efforts by progressives to change up how they do things on the campaign trail underscores the fact that their policies are not popular among Americans, and so they must resort to fooling Americans into voting for them.
GOP: Pelosi Doesn't Have Votes to Block Infrastructure Bill
Republican Rep. Brian Fitzpatrick said Monday that there will likely be enough GOP lawmakers in the House willing to vote for the 1.2 trillion-dollar infrastructure bill already passed in the Senate to overcome an attempt to block it by progressive Democrats and House Speaker Nancy Pelosi.
A number of leftist Democrats in the House of Representatives have vowed to block passage of the infrastructure bill unless a second, 3.5 trillion-dollar "human infrastructure" bill that would fund numerous progressive priorities is first passed in the Senate.
Democrats currently hold a slim 220-212 majority in the House, and if enough Republicans get behind the infrastructure bill, it is unlikely that progressives will be able to siphon off enough Democratic votes to keep the legislation from being approved.
However, it would still remain to be seen if President Joe Biden, who has backed the human infrastructure legislation, would sign the infrastructure bill into law before the Senate passes the second bill.