Great Smoky Mountains- Tennessee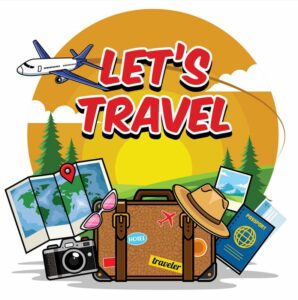 Compiled and photographed by Sarah Einhorn of BeenThereDoneThatTrips.com
Ever since I heard about the Great Smoky Mountains from a friend, I knew it was a place I wanted to visit. There is so much to do in the area of the Smoky Mountains, including visiting the Great Smoky Mountains National Park and its magnificent mountains, hiking trails, and views. In addition, there is every type of attraction in the area, such as mountain coasters, mini golf, go-karts, amusement parks, zip lines, and white-water rafting. It's a great balance for families with children of varied ages or for families with diverse interests; there is definitely something for everyone.
The main towns that have many vacation rentals are Gatlinburg, Pigeon Forge, and Sevierville. Gatlinburg, which is literally at the bottom of the mountains, is very busy and commercialized, with hotels and attractions right on the main road. Pigeon Forge also has a large number of attractions on the main street but is a little less busy than Gatlinburg. Access from there to mountains is a few-minute drive. Sevierville is the least commercialized but is not as close to the mountains and attractions.
The Smoky Mountains area does not have a shul or minyan; the nearest minyan is in Chabad of Knoxville, an hour's drive away.
We decided to go last summer for a week when we heard that a boy's camp we are connected to was going to be in Pigeon Forge for a week in August. In truth, I wanted to stay for two weeks, but instead we flew to Nashville and spent a week there until the boys arrived in Pigeon Forge. We had been undecided about whether to spend the first week in Nashville or Atlanta, both of which are about a three-and-a-half-hour drive from the Smoky Mountains. When we'd found $75 tickets to Nashville, we'd decided to start there. (Nashville is close to Kentucky, and we did day trips to Kentucky during that first week.) What I was unaware of is that the very helpful Chabad rabbi in Knoxville lent out Sifrei Torah to groups visiting the Smoky Mountains and connected people with groups in the area.
There are no kosher restaurants or groceries in the area, but Knoxville does have kosher sections in supermarkets. Food can be ordered for Shabbos to be picked up in Knoxville. We opted to bring our food with us for the entire stay since I do not like being busy shopping while on vacation.
The closest airport is in Knoxville, Tennessee; the flight takes a little over two hours. The drive from Lakewood to the Great Smoky Hours is a bit over 10 hours without traffic. We met a few people during our stay who had driven in from Lakewood.
Chabad of Knoxville:
7148 Wellington Drive
Knoxville, Tennessee 37919
865-588-8584
chabadknoxville.org
Rabbi Yossi Wilhelm: rabbi@chabadknoxville.org
Kosher in Knoxville:
chabadknoxville.org/templates/articlecco_cdo/aid/81242/jewish/Kosher-Food.htm
Food can be ordered for Shabbos at chabadknoxville.org/templates/articlecco_cdo/aid/3737865/jewish/Order-Kosher-Food.htm
Great Smoky Mountains National Park
Great Smoky Mountains National Park has the distinction of being the most visited national park in the United States. More than 11 million visitors flock annually to this 522,427-acre mountainous park divided almost evenly between Tennessee and North Carolina. The Appalachian trail (a continuous hiking trail from Maine to Georgia) passes through the center of the park. The tallest mountain in the park is 6,643 feet high, and 16 mountains in the park exceed 6,000 feet in elevation.
Gatlinburg and Pigeon Forge are the two main gateway towns in Tennessee. They are very touristy and have every type of attraction you can think of. Townsend to the west is a much quieter town that borders the park. Cherokee, a part of the Cherokee Reservation in North Carolina, is the gateway town south of the park and is much quieter than Gatlinburg and Pigeon Forge.
Before we visited the Great Smoky Mountains, I spoke to a ranger to get guidance on how to experience the park best while still leaving time for other attractions in the area. This is what we decided to visit based on her recommendations:
Clingmans Dome
Clingmans Dome is the highest point in Great Smoky Mountains National Park. In fact, it is the highest elevation in all of Tennessee. Driving up to Clingmans Dome offers some of the most breathtaking views of the surrounding mountains. I kept wanting to pull over to enjoy the views.
Clingmans Dome is a commercialized area of the park with a gift shop near the parking lot. It is one of the most popular areas to visit in the park, and there aren't always parking spots available.
There is a half-mile steep paved trail that leads to the observation tower at the summit. The temperature at the dome is often 10–20 degrees cooler than the surrounding lowlands. On a clear day, it is possible to see 100 miles of panoramic views.
When we visited, the weather was erratic. The view from the dome was mostly covered by clouds, but every now and then the clouds parted to reveal magnificent views. Down by the parking lot, we enjoyed some amazing views as well.
Before we left the area, we returned one morning to see the sunrise at Clingman's Dome. It was an awesome experience.
Newfound Gap
We were advised to stop at Newfound Gap, on the way up to Clingmans Dome, to enjoy the beautiful views. There is a small sign marking the state line between North Carolina and Tennessee at an elevation of 5,046 feet.
Oconaluftee Visitor's Center and Mountain Farm Museum
We headed down the road to Oconaluftee Visitor's Center in Cherokee, North Carolina. Behind the gift shop is the Mountain Farm Museum with exhibits of mountain life and a farm museum with log structures and farm animals. There is also a pathway alongside the babbling Oconaluftee River.
Oconaluftee is a popular place to spot wild elk, especially early in the morning and in the evening. When we visited in late afternoon, we spotted elk in a field nearby. I was quite surprised to see that the elk didn't have antlers at that time of year and didn't look as I'd expected.
After Oconaluftee Visitor's Center we continued out of the park to Mingo Falls in Cherokee.
Chimney's Picnic Area
The next afternoon, we returned to Chimney's Picnic Area near the entrance to the park (close to Gatlinburg). Chimney's Picnic has many picnic tables all along the West Prong Little Pigeon River. It was a beautiful, relaxing haven of nature and the perfect place for a picnic.
Address:
Located in Tennessee and North Carolina
Phone number:
865-436-1200
Website:
nps.gov/grsm/index.htm
Hours:
24 hours a day
Admission:
Parking fee:
Daily: $5, weekly: $15, annual: $40
Mingo Falls
Mingo Falls, located in Cherokee, North Carolina, in the Cherokee Indian reservation, is just outside Smoky Mountain National Park. The 0.4-mile trail that leads to the waterfall is all uphill with many wooden steps. The path runs alongside the pretty Mingo Creek.
Just below Mingo Falls is a bridge-like viewing platform where the entire Mingo Falls can be seen on one side and views of Mingo Creek can be spotted on the other side. The 120-foot waterfall is one of the tallest in the southern Appalachians and is worth a visit.
Address:
71 Big Cove Road
Cherokee, North Carolina 28719
Website:
nps.gov/grsm/planyourvisit/mingo-falls.htm
Admission:
Free
Foothills Parkway is a magnificent scenic parkway on the outskirts of Smokey Mountain National Park. The southwest entrance is adjacent to the Chilhowee Lake and snakes through a national forest around the Great Smoky Mountains National Park to Wears Valley.
The parkway offers breathtaking panoramic views of the mountains in the area, and there are many overlooks that cars can pull over by so their passengers can enjoy the views.
While we were driving along we saw a black bear run across the road. It is worth it to try to include the Foothills Parkway in your route when in the area.
Address:
Southwest entrance: near Chilhowee Lake
Northeast entrance: off Route 321-Walland, Tennessee
Eastern entrance: off Wears Valley Road in Wears Valley, Tennessee
Website:
foothillsparkwaytn.com
Hours:
24 hours
Admission:
Free
Anakeesta
Access to Anakeesta Mountain is on the main street in Gatlinburg. There are two fun options of transportation up the 600-foot mountain to Firefly Village: by Chondola (a choice of chairlift or gondola on the same cable line) or by the Ridge Rambler passenger truck. General admission includes unlimited same-day rides.
We took the Chondola up and enjoyed the magnificent views of the town below as we ascended the mountain. On the summit, it is too high to see the town below; instead, there are sweeping views of the surrounding mountains.
There is a tremendous variety of fun activities, attractions, and breathtaking scenic views of the area at the summit of Anakeesta. The Anavista Observation Tower with 86 steps to the top is the highest point in downtown Gatlinburg and features views of the Smokey Mountains and as far as Kentucky on a clear day. The Treetop Skywalk, a network of suspension bridges totaling 880 feet at a height of over 50 feet, creates a fun and scenic experience. The Treeventure Challenge Course is a three-level playground incorporating treehouses and swinging bridges. The Treehouse Village Play Area is another fun area for children. The Bearventure Challenge Course is perfect for children looking for a challenge and a good time combined.
In addition to the abovementioned attractions, which are included in the general admission price, there are activities that have an additional charge including gem mining; the Dueling Zipline Adventure, a 2,600-foot zip line with another on the side; and the Railrunner Mountain Coaster.
We enjoyed a thrilling ride on the Railrunner Mountain Coaster, a single-rail downhill mountain coaster. The coaster goes down 400 feet through 1,600 feet of twisting and turning tracks. The coaster travels up to 25 mph and after all the fun, goes uphill and brings you back to the starting point.
Anakeesta has so many activities to offer, I would suggest counting on spending an entire day there.
Address:
576 Parkway
Gatlinburg, Tennessee 37738
Phone number:
865-325-2400
Website:
anakeesta.com
Hours:
Check online for current hours at anakeesta.com/hours-location-and-directions/.
Admission:
General admission: Adults aged 12–59: $34.99, seniors (60+): $27.99, children aged 4–11: $22.99, children aged 3 and under: free
Dueling Zipline: $49.99 plus general admission
Rail Runner: Single rider: $12.99 plus general admission, tandem rider: $14.99 plus general admission
The Island in Pigeon Forge
There is so much to do at the Island in Pigeon Forge. Aside for all the shopping opportunities, unique local boutiques, and eateries, there are many activities to keep visitors busy all day.
We got a sensational welcome of dancing water fountains as we walked onto the island with the shops and attractions. The Island Show Fountain, a state-of-the-art, multi-tiered show fountain located right at the entrance, plays 14 pieces of music with a water dance accompanying them. More than 89 nozzles work together to create the amazing water show which reaches up to 60 feet in the air. The performance begins approximately every half hour. Each show plays two of the 14 songs, so there is variety. Numerous comfortable wooden outdoor rocking chairs surround the fountain pool, where the show can be watched and enjoyed.
The 200-foot-tall Great Smokey Mountain Wheel located on the island is a popular place to visit. It holds up to eight passengers per car and offers beautiful views of the Great Smoky Mountains and the surrounding areas.
There is a large Arcade City which includes the 7D Dark Ride Adventure, the Escape Game, Gatlins Bumping Cars, and Mirror Maze as well as many outdoor rides for children and a large ropes course.
There is so much to do at the Island in Pigeon Forge that many people visit multiple times throughout their stay in the area.
Address:
131 The Island Drive
Pigeon Forge, Tennessee 37863
Phone number:
865-286-0119
Website:
islandinpigeonforge.com
Hours:
10 a.m.–9:00 p.m.,10 p.m., 11 p.m., or midnight, depending on the day
Admission: no entrance fee; pay per activity or shopping
Pigeon Forge, Tennessee
I was told that Dollywood Amusement Park is the most popular amusement park in the area, but I didn't comprehend what that means until we got there. As early as 11 a.m., several parking lots were full to capacity and we needed to park very far away from the park. Luckily, Dollywood is set up to accommodate its tremendous popularity and provides transportation on trolleys to and from the many parking lots.
We've been to many amusement parks across the United States, and Dollywood definitely earns its fame. Located in Pigeon Forge, just minutes away from the Smokey Mountains, Dollywood has rides that are appropriate for all ages and tastes. There is an aura of festivity in Dollywood, and you can't help but get sucked in once you enter.
With the Big Bear Mountain Roller Coaster, which opened this May, there is a total of nine unique roller coasters at Dollywood, including a traditional wood roller coaster, single-car coasters, roller coasters that flip upside down, and the Wild Eagle, which has the riders practically flying alongside the track, not on the track. In other words, Dollywood is roller coaster heaven. It's no wonder that my roller coaster-loving teens speak about Dollywood with longing.
But don't think Dollywood is not for you if you don't like roller coasters. There is something for every type of rider. I watched a teen trying all the rides that were calm and appropriate for little kids, and there were many for him to try. Hidden Hollow is a popular place for families to hang out. Located inside an air-conditioned building, there are many climbing structures, slides, and more with a separate toddler area. It is a great place for adults to relax, cool off, and watch the children have a great time.
Dollywood has two fun water rides within the theme park: Smoky Mountain River Rampage takes riders on a multi-person raft, and Daredevil Falls is a steep log flume ride. Wildwood Creak Sprinkler Park is another great place to cool off.
There are so many other rides to enjoy, I can't name them all. Some of our family favorites (aside for the roller coasters and water rides) include Lumberjack Lifts, the Black Bear Trail, and the Dollywood Express Train Depot, an authentic steam-engine train that takes passengers on a five-mile, 20-minute ride through nature around the park.
There are also shows running periodically, including the Wings of America Bird Show, and Dollywood mascots make an appearance and offer visitors photo opportunities.
Address:
2700 Dollywood Parks Boulevard
Pigeon Forge, Tennessee 37863
Phone number:
800-365-5996
Website:
Hours:
Hours vary; check online for current hours at dollywood.com/calendar.
Admission:
Tickets start at $89. Check online for special offers.
Wear Farm City Park
On our way to our cabin in Pigeon Forge, we passed Wear Farm City Park, located right on the main road. The park caught my eye, and I filed it away in my mind to visit at a later date for a picnic or just for some relaxing down time.
We visited a couple of days later and had a great time. There is a new and modern playground with fun elements and a separate gated-in section for younger children adjacent to the picnic pavilion, which has many picnic tables. The playground for older children is past the basketball court down a walkway.
Walking paths behind the playground seem to lead through a nice, quiet area. The park is framed by the mountains in the area, offering a relaxing and scenic feel.
Address:
623 Wears Valley Road
Pigeon Forge, Tennessee 37863
Website:
cityofpigeonforge.com/wears-farm-city-park.aspx
Hours:
8 a.m.–9 p.m.
Admission:
Free
Awesome is the first word that pops into my head when I think about our trip to Climb Works Zipline Tour. The second thought, of course, is that I want to go back.
The first thing that stood out about this mountaintop and zip line tour is the incredible views. The zip lines are right in the Smokey Mountains, with unobstructed, 360-degree breathtaking views of all the surrounding mountains. The two-hour tour takes visitors on six treetop zip lines and four aerial bridges.
After we checked in, the staff fit us with harnesses and helmets. Everyone was then given a water bottle and holder that is clipped onto the harness. We were introduced to our two guides and led outside to ATVs, which were driven by our guides up the mountain. The ride on the ATV was fun in and of itself.
Once everyone got comfortable and was enjoying themselves, the guides demonstrated some tricks, such as flipping over mid-way, and allowed the more daring ones to try it. The guides were very safety conscious—everything was preplanned at specific safe spots.
The harnesses were comfortable, the views were out of this world, and the guides were entertaining. We felt like we were flying over the stunning mountains.
Our amazing tour ended with everyone taking their turn to rappel down the platform. We couldn't have hoped for a better zip line experience.
Address:
155 Branam Hollow Road
Gatlinburg, Tennessee 37738
Phone number:
865-325-8116
Website:
Hours:
Open Monday through Friday; closed Sundays. Reservations required; book at book.singenuity.com/1/activity.
Admission:
From $99.95 per guest aged 7 and up and weighing under 270 lbs. over 5'10" and 250 lbs. if 5'9" or shorter
Pittman Center City Hall Park
While the older set in the family was at CLIMB Works zip-lining, we looked for a park nearby where the younger children could play. We came across Pittman Center City Hall playground just a few minutes away, and the little one had a great time playing in the small play area while the adults enjoyed relaxing at one of the many picnic tables scattered throughout the park.
We also enjoyed the quiet yet scenic water at West Prong Little Pigeon River from benches across the street.
Address:
Webb Creek Road
Pittman Center, Tennessee 37876
Admission:
Free
The Track
Although there are many go-cart tracks in the Pigeon Forge area, the Track stands out. With its four-track options and variety of levels, there is a track for every age and level.
The most noticeable and popular track is the Wild Woody Track, which circles up three stories and back down with a great drop. There is also the Family Track, a classic track for all levels. The Rookie Track allows older children to experience driving on their own, and Kiddie Karts are made especially for children between 3'6" and 4 feet tall.
The Pigeon Forge location also has additional attractions to round out the fun. The Track offers mini golf, bumper boats, and arcades. Kids Country offers child-friendly rides such as a carousel, a train ride, and a Ferris wheel.
Address:
2575 Parkway
Pigeon Forge, Tennessee 37863
Phone number:
865-453-4777
Website:
Hours:
Sunday–Thursday 11 a.m.–8 p.m., Friday 11 a.m.–9 p.m.
Admission:
Each attraction costs an amount of points. Points cards can be purchased online or on-site. Special discounts are available for online purchases.
The Rocky Mountain Coaster ride, the longest coaster in east Tennessee, is over nine minutes long and starts from Veterans Boulevard. The coaster is spread over 20 scenic acres, and riders go up and down four separate times during the ride. The twists, turns, curves, and tunnels on the track add to the fun experience. Each sled can go up to 30 mph; the speed is controlled by the rider.
Rocky Top offers nighttime rides, which we took advantage of. The track was lit up with colorful lights, and the stillness and calm of the night added a special touch to the ride. Although we weren't able to enjoy the views, we got to enjoy the solitude, the calm, and the quiet of riding on the mountain in the dark. I highly recommend it.
Address:
2940 Veterans Boulevard
Pigeon Forge, Tennessee 37863
Phone number:
865-453-0033
Website:
rockytopcoaster.com
Hours:
Sunday–Thursday: 10 a.m.–9 p.m., Friday 10 a.m.–10 p.m.
Admission:
Children aged 7–12: $14 for one ride, $9 for a second ride; adults: $18 for one ride, $9 for a second ride
The Lower Pigeon River rafting trip with outdoor adventures definitely ranks as one of the top trips we took in the Pigeon Forge and Smokey Mountains area. The best part is that children as young as three years old can join since the water is not too wild. Don't get me wrong, the water is not completely calm—there are great rapids to give the boat a fun shake-up—but there are also calm areas and a guide in each boat, and everyone is instructed on how to paddle the best way.
We arrived at the check-in building where we were fitted with life jackets and given paddles. While we were waiting to go out on the water, the children enjoyed the playground and a snack at the picnic tables there.
Our two-hour trip on the Lower Pigeon River took place on a raft that accommodates up to six people plus the guide. There were a couple of other rafts with their own guides that were part of our group and going at the same pace as us. The guide helped us navigate the water and advised when to paddle and how many strokes to do at what pace. It was a really fun family activity. We joked that it's great family therapy to learn to work together and be in sync with each other.
In the calmer areas, the guides allowed us to stop and swim in the river.
The views all along the way were magnificent. The mountains framing the river added the perfect scenery.
Once we got to the landing area, a bus took us back to the starting point, where we were able to change into the dry clothing we'd brought along.
Raft Outdoor Adventures offers the upper Pigeon River rafting trip for people aged 8 and up. Those trips go through class III and IV rapids and are said to be exhilarating. I'd love to try it when my children are old enough.
Address:
3635 Trail Hollow Road
Hartford, Tennessee 37753
Phone number:
866-333-7238
Website:
raftoutdooradventures.com
Hours:
Check online for current schedule of trips
Admission:
Starting at $49.95 per person
Crave Golf Club
While driving down the Parkway in Pigeon Forge, one sees all types of attractions on Main Street, but Crave Golf Club beckons more than all the others. I mean, who isn't attracted to candy? The candy-themed mini-golf course has both indoor and outdoor options. The 18,000-square-foot building offers a candy-themed indoor mini-golf course, mini bowling, an escape room, and a candy store.
We chose to play the rooftop course. We went in the evening and watched the sun set on the mountains while we played. Once it was dark, floodlights illuminated the course.
The giant lollipops, candy houses, gumballs, candy sticks, jelly beans, and ice cream sodas make the experience extra-colorful, fun, and exciting.
Address:
2925 Parkway
Pigeon Forge, Tennessee 37863
Phone number:
865-366-3403
Website:
cravegolf.com
Hours and admission:
Check online for current hours and prices
Gatlinburg SkyLift Park
The Gatlinburg Skylift Park includes all of the most enjoyable ways to see the beautiful peaks of Great Smoky Mountain National Park. The chairlift starts from the main street and crosses over a side street that is parallel with the Parkway, bringing riders up 1,800 feet above sea level to the top of Crockett Mountain. As an added bonus, when we rode the Skylift up, we saw a black bear and cub run across the grass below us.
The SkyDeck's amphitheater, near the chairlift station on Crockett Mountain, is a great place to relax and enjoy the breathtaking scenery all around. Adjacent to the SkyDeck is the SkyCenter, where the SkyCafe is located, with lots of indoor seating near the large windows. There is also a gift shop in the building.
Crossing the 680-foot SkyBridge, the longest pedestrian cable bridge in North America, is an awesome experience. The views on all sides are incredible. In the center of the bridge is a 30-foot area of see-through glass flooring 140 feet above the ground and 500 feet above the city below.
Once they've crossed the SkyBridge, most people continue to the SkyTrail, a scenic walkway connecting both sides of the SkyBridge. The SkyTrail offers the most stunning views of the SkyBridge and the surrounding mountains. The 70-foot steel Tulip Tower is at the back of the ravine, just off the SkyTrail, with two rope bridges connecting it to the main path. The four-story tower offers unique views of the surrounding mountains and offers information on boards on each of the levels.
Address:
765 Parkway
Gatlinburg, Tennessee 37738
Phone number:
865-436-4307
Website:
gatlinburgskylift.com
Hours:
9 a.m.–10 p.m.
Admission:
Buying a SkyPass at least one day in advance of your arrival date will allow you to save, skip the line, and get unlimited access until closing time. The SkyPass is date specific and available only online. Tickets can be purchased at gatlinburgskylift.com/tickets.
Pigeon Forge Snow
Tubing down a snowy hill in August is cool. The best part of Pigeon Forge Snow is that the temperatures are controlled—there weren't any freezing winds to send us running to warm up. Since the temperature is kept at 60–70 degrees, wearing a sweater is perfect, and my boys snow-tubed in shorts! It was an unreal experience, enjoying snow without freezing.
Besides the snow tubing, there is an area with snow that is made to play with. Separate tickets are sold for snow play. The snow is made naturally with water, without any additives.
Pigeon Forge Snow is the first attraction of its kind in the country. Many people who do not have snow where they live travel to Pigeon Forge Snow to get the experience.
Address:
2533 Teaster Lane
Pigeon Forge, Tennessee 37863
Phone number:
865-366-1334
Website:
pigeonforgesnow.com
Hours:
Sunday–Thursday 10 a.m.–8 p.m., Friday 10 a.m.–9 p.m. Last ticket sold 45 minutes before closing time
Admission:
1 hour of tubing: $29.99. Must be at least 38 inches tall
30 minutes of snow play: $9.99
1 hour of tubing plus snow play: $36.99