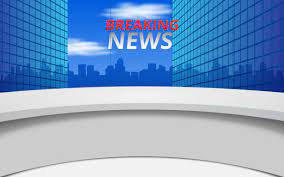 Biden Missed the Boat
President Joe Biden unveiled last week his proposed budget for fiscal year 2024, and if you don't pay close attention to the details, you might think it's at least somewhat responsible and prudent. But it is not.
The first assumption advanced by the president's budget is that the treasury needs more tax revenue to reduce the federal government's deficit. To this end, he wants to significantly raise taxes on wealthy Americans. At first glance, that checks out mathematically, but it ignores the larger reality.
Fundamentally, the nation does not have a revenue problem, it has a spending problem. Tax revenues have never been higher. So why are there such serious deficits? Because government spending has ballooned to unsustainable levels and created record-breaking deficits.
In 2019, the federal government's expenditures were about $4.8 trillion; in 2022, they were over $6 trillion. That's a 25 percent increase in three years—far outpacing economic growth—and it doesn't even include the $6.7 trillion spent during the pandemic in 2020 and the record-breaking $7.2 trillion spent in 2021, Biden's first year in office.
The logical choice would be to cut spending, but the White House has opted for more taxes instead. However, many of the proposed tax increases won't even be paid by those allegedly being taxed. Corporations do not pay taxes; only people can pay taxes. The corporate income tax is paid by employees in the form of lower wages, by customers in the form of higher prices, and by savers in the form of lower returns on their investments.
The White House touts this as "making corporations pay their fair share," but that's a sound bite which isn't very sound. The middle-class employee at a corporation, who is also a customer at corporations and who has a 401(k) invested in corporations, will pay the taxes that Biden alleged would fall on "big business."
Likewise, Biden's proposed tax increases on coal, oil, and natural gas will simply be passed on to consumers in the form of higher utility bills and higher prices just about everywhere. When businesses pay more for their own utilities and transportation, they end up raising the prices they charge for their own goods and services.
Biden also wants to effectively double the tax on capital gains. In other words, on top of inflation, the White House wants to increase the burden on savers even further, so that inflation gets them coming and going. That doesn't sound like "paying your fair share," as the president says.
All told, the proposed budget adds $5.5 trillion in additional taxes over the next decade. And where will all this tax revenue go?
Instead of addressing the structural problems in Medicare, Obamacare, Social Security, and the Highway Trust Fund, the budget kicks the can down the road, merely putting off the day of reckoning a little longer by throwing more money at the problem. Ironically, research shows that this budget's higher taxes will undermine the very economic growth that is necessary to keep these government programs adequately funded.
If that weren't bad enough, the White House also proposes continuing to spend billions of dollars on "environmental justice," "advancing equity," and helping Ukraine—with no accountability.
In short, Joe Biden's plan may sound nice, but it misses the boat on what is actually needed.
Quote:
"I had no right to overturn the election. And his reckless words endangered my family and everyone at the Capitol that day, and I know history will hold Donald Trump accountable." —Mike Pence
Trump's vice president has delivered his harshest rebuke of the former president to date, declaring his ex-boss "wrong" for insisting that he had the power to overturn the 2020 election.
Pence's remark comes as he prepares for his own run for the presidency, having spent the last year or so laying the groundwork for a White House bid.
McConnell Takes a Spill
Senate minority leader Mitch McConnell tripped and fell at a swanky dinner in Washington last week, leaving the 81-year-old with a concussion and a broken rib for which he was hospitalized for several days.
Though he is no longer in the hospital, McConnell is not yet back home. At the advice of his doctor, the senator instead checked himself into an inpatient rehabilitation facility for physical therapy and further resting time.
Birds of a Feather
As Donald Trump ramps up his 2024 presidential campaign, including by visiting Iowa this week and declaring himself "the only candidate who can prevent World War III," the former president is reportedly already looking at his running mate options.
At the top of the list is Kari Lake, who ran for and lost the election for Arizona governor this past November. Like Trump is still doing with regard to his 2020 loss, Lake insists that the election was rigged and stolen from her.
Lake, however, says that she is focused on serving Arizonans as their governor despite there being essentially no chance of her lawsuits over the election being successful.
"I am 100 percent dedicated to serving as Arizona governor," she told Fox News when asked about the vice president rumors.
Too Little, Too Late
The Scorpions cartel has apologized and handed over some of its members to law enforcement after a mistaken kidnapping of four Americans in Mexico left two of them dead.
The Americans had traveled from South Carolina to Tamaulipas, a Mexican region near the Texas border, to have a cosmetic surgery procedure done, as it's cheaper to get it in Mexico than in the US. Unfortunately for the Americans, cartel members mistook them for smugglers and kidnapped them after shooting up the van they were traveling in.
The two surviving victims of the kidnapping were found in a house after being transferred multiple times "in order to create confusion and avoid rescue efforts," a Mexican official said.
Realizing its mistake, the cartel tied up five of its members and left them to be taken into custody by police. They also left a note blaming them for the incident, saying that they didn't follow the cartel's rules and protocols.
Odds are the cartel handed over their own because they are worried about US retribution for their dastardly deeds rather than feeling remorse over what happened.
6,751
The Anti-Defamation League reported this week that it tallied up a record number of white supremacist propaganda distributions in the US in 2022. In all, 6,751 separate incidents were recorded—38 percent more than the year prior.
The majority of the propaganda efforts by white supremacists targeted Jews, but they also took aim at other minorities and protected groups.
The ADL said the propaganda distributions included the deployment of fliers, stickers, banners, graffiti, posters, yard signs, moving vans draped with messages, light projections onto buildings and stadiums, and banners hung on highway overpasses.
A handful of white supremacist groups—the Patriot Front, the Goyim Defense League, and White Lives Matter—together accounted for 93 percent of the propaganda, the ADL said.
Trouble in the Middle East
A deeply concerning development for Israel unfolded in the Middle East when Saudi Arabia and Iran agreed this week to resume diplomatic relations with each other following years of animosity.
Israel has long been seeking to boost its relationship with Saudi Arabia, and President Joe Biden has stated a goal of bringing the Arab country into the Trump-brokered Abraham Accords agreement. Now, with Saudi and Iranian ties deepened, it isn't clear whether that objective can still be achieved.
More worrying is what this might mean for Iranian proxy groups like Hezbollah and whether this deal will make it easier for them to acquire weapons from the ayatollah-led Iran.
The deal is further concerning because the talks between Riyadh and Tehran were brokered by China, demonstrating the country's growing influence and interest in the volatile and important region as well as the United States' waning leadership in the Middle East.
Russia's Worst Day Yet
It's been rough going for the Russian military since launching its war against Ukraine more than a year ago, but this past Saturday may have been its worst day yet.
Over a single 24-hour period, a stunning 1,090 Russian soldiers were eliminated in what is believed to be the war's bloodiest day to date.
The mayhem was centered mostly around the eastern Ukrainian city of Bakhmut, which Russia has been fighting to gain control of for more than six months. Moscow in recent weeks has devoted overwhelming fire- and manpower to capturing the city but remains bogged down despite having made some advances on it.
Banks Go Bust
US federal regulators implemented emergency measures on Sunday to protect depositors following the collapse of Silicon Valley Bank (SVB), the nation's 16th largest, and Signature Bank, which had been used by many frum businessmen.
Treasury secretary Janet Yellen, Federal Reserve chair Jerome Powell, and Federal Deposit Insurance Corp. chair Martin Gruenberg said depositors will have access to all their money and taxpayers will not be responsible.
The Fed is also providing supplemental funding to banks through the new Bank Term Funding Program, which will provide loans for up to one year. Shareholders and some unsecured creditors won't be protected by the program.
California-based SVB was shut down last Friday by the FDIC following an announcement last week that it had sold roughly $21 billion in securities at a $1.8 billion loss and was seeking to raise $2.25 billion in capital. Depositors began withdrawing their money out of fears for the bank's solvency, also known as a bank run.
Being that banks don't keep most of their depositors' money as liquid assets, bank runs can cause a bank to literally run out of funds, which is what happened at SVB. A similar fate appeared to be in store for Signature Bank before regulators stepped in to stop the bleeding.
The bank collapses have raised fears of further bank runs which could potentially upend the entirety of the US banking system. However, such concerns appear to have been overblown, at least for now.
Trump Force One? Nope
President Joe Biden has decided that the new Air Force One planes—the Boeing 747s that fly the president around the world—will keep their current blue-and-white color scheme.
The new aircraft are still in production and will include a number of upgrades, including a dedicated medical facility, a self-defense system, and other high- and top-secret-tech items.
What they won't have is the color scheme that Trump wanted. In 2018, Trump ordered the new planes to have a white top half, a dark navy bottom half, and a streak of dark red running from nose to tail. The color scheme would've been almost identical to Trump's personal plane, prompting many to call it Trump Force One.
Going After Guns
President Joe Biden on Tuesday signed an executive order to expand background checks on gun purchasers and promote better firearms storage. The president announced his unilateral moves during a speech in Monterey Park, California, where a gunman shot 20 people, killing 11, at a public venue in January.
Biden's rhetoric surrounding guns has grown stronger since Democrats greatly outperformed in the November midterm elections, and while he often shied away from the debate, he now routinely calls for the banning of so-called assault weapons.
Because control of Congress is now split between Republicans and Democrats, new legislation targeting gun owners is unable to get through the legislative chambers, prompting Biden to use his executive authority to impose new rules.
Inflation Continues to Wreak Havoc
It's the thorn in the side of Americans that just won't go away. The federal government reported Tuesday that inflation increased 0.4% last month, chipping away further at Americans' hard-earned dollars.
The Federal Reserve's answer to rising inflation has been to raise interest rates. But the Fed now finds itself in an extraordinarily tough position. With the respective collapses of Silicon Valley Bank and Signature Bank, officials are worried that raising interest rates at this point could have severe implications across the banking industry. On the other hand, hiking interest rates is its number-one tool to bring down inflation.
As such, the Fed is expected to keep interest rates steady at its meeting later this month and raise them again in upcoming months, once the banking sector has regained its footing and unfrazzled its nerves.
NYC Terrorist Spared Death Penalty
An ISIS-affiliated terrorist who mowed down pedestrians on a bike path in Manhattan in October 2017 was sentenced to life in prison after a jury was unable to unanimously agree that he should be put to death.
Sayfullo Saipov, a citizen of Uzbekistan, was previously found guilty on 28 charges, including murder and supporting a terrorist organization. He rented a truck and drove into a bike path along the Hudson River, killing seven people, including two Americans and five tourists.
While the death penalty was applicable to the despicable terrorist, a jury must unanimously agree that the actions committed warrant it. Unfortunately, the New York jury was split on their decision, sparing Saipov death but also resulting in an automatic sentence of life in prison.
More Terror Strikes Israel
Yet another terror attack rocked Israel when three people were wounded, one critically, in a shooting attack near a café in central Tel Aviv this past Thursday night.
Police said the Palestinian terrorist opened fire at people outside the caféon the corner of Dizengoff Street and Ben Gurion Street, an area that is typically bustling on Thursday nights. He then fled the scene while shooting at other people in the area before being shot dead in a shoot-out with police officers a short time later.
In graphic footage of the attack, a man in a black jacket can be seen walking briskly behind a group of three men before pulling out a pistol and opening fire at them at point-blank range. He can then be seen trying to flee as panicked café patrons take cover.