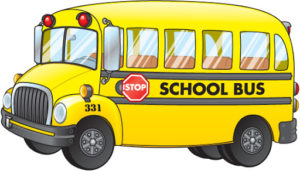 SCHOOL NAME
SCHOOL ADDRESS
MENAHEL
TELEPHONE
Bais Reuven Kamenitz
299 Monmouth Ave.
Rabbi Gutfreund Rabbi Grozovsky
363-0579
Cheder Bais Yisroel
1 Southbell Ave.
Rabbi M.Z. Feldman Rabbi Shaya Treff
813-4350
Cheder Bnei Torah
419 5th St.
Rabbi Bursztyn
367-5508
Cheder Eitz Chaim
1483 East Spruce
Rabbi Simcha Klein
276-1211
Cheder Tiferes Yisroel
1100 Cross Street
Rabbi Steinharter
278-7990
Cheder Toras Zev
1000 W. Cross St.
Rabbi Eidelman
901-5060
Lakewood Cheder School
725 Vasser Avenue
Rabbi Levin
370-6400
Talmud Torah Bais Avrohom
915 New Hampshire Ave.
Rabbi Horowitz
363-0040
Talmud Torah Damesek Eliezer
198 Ocean Avenue
Rabbi Schreiber
994-7933
Talmud Torah Darchei Avoseinu
1500 Pine St.
Rabbi Steiner
481-1602
Talmud Torah of Lakewood
1464 East Spruce St
Rabbi Kalmanovitch
886-1000
Talmud Torah Mosdos Sanz Klausenburg
1 South Bell Ave
Rabbi Schwartz
942-2929
Talmud Torah Toldos Yaakov Yosef
670 Squankum Rd
Rabbi Hochman
806-8800
Talmud Torah Torah V'Yirah Satmar
800 Princeton Avenue
Rabbi Eisenberger
370-8757
Talmud Torah Toras Yisroel
485 Locust St.
Rabbi N. Horowitz
523-1404
Talmud Torah Yesodei HaTorah
21 N. Apple St.
Rabbi Rotter
942-7844
Talmud Torah Zecher Yochanan
520 James St.
Rabbi Ravitzky
942-4582
Tashbar of Lakewood
82 Oak Street
Rabbi Zions
905-1111
Yeshiva Nachlei Torah
1815 Swarthmore Ave.
Rabbi Weber
370-7580
Yeshiva Even Yisroel
66 Neiman Rd
Rabbi Zellinger
645-9445
Yeshiva Stolin Karlin
1640 W County line Rd
Rabbi Feferkorn
886-9700
Yeshiva Kol Torah
72 Oak Street
Rabbi H. Schwartz
905-6300
Yeshiva Ketana
120 2nd Street
Rabbi Lederer
363-0303
Yeshiva Masoras Avos
23 Congress Street
Rabbi Grossman
942-7522
Yeshiva Mesores HaTorah
17 Henry St.
Rabbi N. Schwartz
419-8553
Yeshiva Nesivos HaTorah
655 Princeton Ave.
Rabbi Censor
905-1888
Yeshiva Ohr Avrohom Chaim
750 Vassar Ave.
Rabbi S. Steinberg Rabbi Y. Zelinger
523-5216
Yeshiva Ohr Hatorah
780 Vassar Ave
Rabbi Londinski
363-0440
Yeshiva Ohr Shraga
750 Vassar Ave.
Rabbi Simon
994-5955
Yeshiva Ohr Yehuda
110 Franklin Blvd
Rabbi Bender
994-7272
Yeshiva Orchos Chaim
410 Oberlin Avenue S.
Rabbi Shulman
370-0799
Yeshiva Shagas Aryeh
975 Cross St
Rabbi Weiss
363-3340
Yeshiva Tifereth Torah
873 Vine St.
Rabbi Gelbwachs
370-9889
Yeshiva Toras Aron
500 Summer Ave.
Rabbi Rawicki
363-9980
Yeshiva Toras Emes
577 James St.
Rabbi Lichtenstein
730-3825
Yeshiva Toras Menachem
1990 Swarthmore Ave
Rabbi Mandel
370-3883
Yeshiva Yagdil Torah
100 James Street
Rabbi Semah
364-6809
Yeshivas Ohr HaChinuch
1483 East Spruce
Rabbi Bitton
806-1511
Yeshivat Or Hachaim
301 Essex Avenue
Rabbi Raful
364-6450
For omissions or corrections please email lkwdschools@gmail.com and editor@thevoiceoflakewood.com.
This list has been compiled to assist parents applying to elementary school.
Updated for School Year 2020-2021
SCHOOL NAME
SCHOOL ADDRESS
PRINCIPAL
TELEPHONE
Bais Chinuch L'Banos
17 High Street
Mrs. Rapaport
806-7388
Bais Faiga
350 Courtney Rd.
Mrs. Epstein
370-2597
Bais Rivka Rochel
285 River Avenue
Mrs. Krupnik
367-4855
Bais Rochel
115 Carey Street
Mrs. Sussman
905-1251
Bais Tova
555 Oak Street
Mrs. Bursztyn
901-3913
Bais Yaakov of Ocean County
143 John St
Mrs. Zisowitz
929-6111
Bnos Sanz
520 James Street
Mrs. Strulovic
942-2929
Bet Yakov Oz V'Hador
140 Lehigh Ave.
Rabbi Aboud
730-1585
Bnos Bina
970 E. County Line Rd
Mrs. Margulies
730-1259
Bnos Brocha
1665 Corporate Rd
Mrs. Murik
905-3030
Bnos Devora
360 Oak Street
Mrs. Notis
905-4455
Bnos Esther Malka
488 Old Whitesville Rd
Mrs. Schorr
370-2424
Bnos Melech
550 James Street
Reb. Sorotzkin
364-5911
Bnos Orchos Chaim
440 Oberlin Ave. S.
Mrs. Wolper
370-3772
Bnos Sara
7 Tamarind Rd.
Mrs. Finkelstein
848-299-9195
Bnos Tzippa
970 E County Line Rd
Mrs. Treff
719-7123
Bnos Penina
501 Prospect St.
Mrs. Pashkusz
987-6868
Bnos Yaakov Elementary
2 Kent Road
Mrs. Twersky
363-1400
Bnot Yisroel
243 Prospect St.
Mrs. Rottenberg
730-0819
Chein Bais Yaakov
580 Oak Street
Reb. Ziemba
994-7400
Bnos Hadassah
140 Lehigh Ave.
Mrs. Leiser
994-7333
Masores Bnos Yisroel
243 Prospect St
Mrs. Herskowitz
905-7680
Meoros Bais Yaakov
360 Oak St.
Mrs. Dickstein
800-0193
Moreshes Bais Yaakov
140 Lehigh Ave.
Mrs. Busel
987-5773
Nachlas Bais Yaakov
1 13th Street
Mrs. Smith
994-3935
Ne'emas Bais Yaakov
800 Rockaway Blvd
Mrs. Sussman
398-6600
Shiras Chaim
805 Cross St.
Mrs. Versicherter
806-8406
Tehilas Chaya Sara
1115 W. Cross St
Mrs. Bressler
370-0100
Tiferes Bais Yaakov
613 Oak Street
Mrs. Rozsansky
364-0466
Tiferes Chaya
431 Joe Parker Rd.
Mrs. Iskowitz
367-9255
For omissions or corrections please email lkwdschools@gmail.com and editor@thevoiceoflakewood.com.