Tannersville and Hunter Mountain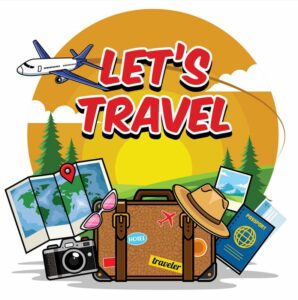 Compiled and photographed by Sarah Einhorn of BeenThereDoneThatTrips.com
Hunter Mountain is a popular vacation destination in New York. The elevation of the town of Hunter is over 1,500 feet, and neighboring Tannersville is at an elevation of 1,900 feet.
I am often asked for a vacation destination not too far from a minyan and kosher food. Tannersville is the first place to pop into my mind. It checks all the boxes.
Many accommodations in the area are old, but there are options of renovated hotels and house rentals. During our recent trip. we opted to stay in a regular hotel in Saugerties, 25 minutes away from Tannersville. The hotel was up-to-date, the prices were fair, and it wasn't very far.
The Country K Supermarket on Main Street in Tannersville carries all types of groceries, baked goods, fruits and vegetables, and full fridge and freezer sections. It also has a pizza shop on-site.
There are steady minyanim in Tannersville as well as temporary ones in the summer.
There are many attractions in the general area. It's a great place to visit, especially if you don't want to travel very far.
Country K Supermarket and Pizza Shop
5969 Main Street
Tannersville, New York 12485
518-589-4174
Shuls:
Kibbutz Bnei Hayeshivos
69 S. Main Street
Tannersville, New York 12485
212-219-3944
Beis Menachem of Tannersville
5937 Main Street
Tannersville, New York 12485
Boston Shul
5863 Main Street
Tannersville, New York 12485
Congregation Anshei Hashoron
71 S. Main Street
Tannersville, New York 12485
518-589-5830
Approximate Distance from Lakewood: 3 hours
Hunter Mountain
Hunter Mountain Skyride is a six-passenger chairlift that transports visitors to the summit of the 3,200-foot mountain. At the top, there are magnificent views of the northern Catskill Mountains, and on a clear day, you may be able to see as far as the Berkshire Mountains in Massachusetts and the Green Mountains of Vermont. The scenic ride takes approximately 11 minutes each way. Children must be 36 inches or taller to ride the chairlift.
There are well-marked hiking trails on the mountain for those who enjoy hiking. Otherwise, it is nice to walk around on the summit. Picnic tables are scattered around the summit, making it a great place for a picnic lunch.
In the winter, Hunter Mountain is a very popular skiing and snow tubing spot.
Hunter Mountain
Hunter, New York 12442
Phone number:
518-263-4223
Website:
huntermtn.com/explore-the-resort/activities-and-events/summer-activities.aspx
Hours:
Sundays and Mondays: 10 a.m.–4 p.m.
Admission:
Adult (ages 13–64) $18, junior (ages 3–12) $4, senior (age 65 and over) $14
Children 12 and under must be accompanied by an adult over the age of 18. All riders must be able to approach the loading area and sit on the chairlift unassisted. Riders must be three years old and meet height requirements of at least 36 inches. One adult is required per two children aged three to six. No carried infants will be permitted.
Hunter, New York
Multiple parking lots have trails that lead to the falls. We parked on Rt. 23A, a five-minute walk up the road from the trailhead at Bastian Falls. The moderate-level half-mile uphill trail alongside a babbling brook leads to the bottom of the 260-foot, two-tiered Kaaterskill Falls, one of the tallest waterfalls in New York.
After stopping for lunch, we continued up many stairs to the middle area of the falls, where we enjoyed a magnificent close-up view. The mist from the waterfall was cool and refreshing. We met many people who had parked on top and were heading down, so we climbed up and crossed over to the lookout above the falls, where we discovered a parking lot a couple of minutes' walk to the lookout. We were lucky to get a ride back down to our car so we did not have to hike back. (The car ride down took seven minutes.)
Address:
New York-23A
Haines Falls, New York 12436
Website:
Hours:
Open 24 hours
Admission:
Free
Bastion Falls
Bastion Falls is a beautiful waterfall that can be seen from the bridge on the road leading up to North-South Lake. The falls are located at the trailhead that leads to Kaaterskill Falls. Bastion Falls is right off the road, and you don't need to hike to get there.
We visited the falls with small children. The area was deserted save for some hikers beginning their hike to Kaaterskill Falls. The children really enjoyed wading in the pool below the falls. When we visited, the falls were nice and full, but if there is not a lot of rain during the season, Bastion Falls could be just a trickle of water. It is at its best after 4–5 inches of rainfall.
New York-23A
Haines Falls, New York 12436
Admission:
Free
Rip Van Winkle Lake Park
After picking up food at the kosher grocery in Tannersville, we looked for a park nearby in which to sit and enjoy our meal. Rip Van Winkle Park, located on the shore of Lake Rip Van Winkle, right by the boathouse (they offer boat rentals there), was an enjoyable spot for us to have a picnic. We enjoyed a view of the lake and a small swimming beach that can be accessed when there is a lifeguard on duty. There are many more picnic tables under a large concrete area covered by a large roof.
The park has a nice, new-looking playground with a variety of climbing structures and other fun elements for children to enjoy. There is also a skate park, basketball court, and volleyball court. Surprisingly, the park is located right in Tannersville, not somewhere on the outskirts.
Address:
27 Lake Road
Tannersville, New York 12485
Admission:
North-South Lake
We spent a really enjoyable day at North-South Lake. North-South Lake is popular for its campground. There are many hiking trails and two swimming beaches on-site as well as numerous picnic areas.
North Lake has a swimming area and playground nearby. South Lake also has a swimming area, but it was closed when we visited last summer due to a shortage of lifeguards.
We visited in the summer to rent boats at the South Lake boat rental. The boat rental information is not posted online. When we arrived, we were advised that the boat rental price is for the whole day, so it is best to come early. The tandem kayak we wanted was not available as they were all out already, so we rented single kayaks.
The lake is not very large, but we enjoyed the views and pulled up to the rocks on the side to enjoy a picnic lunch we brought along.
Once we returned the boats, we drove to the site of Catskill Mountain House Overlook Trail and hiked the few minutes to the clearing. We were rewarded with magnificent views of the surrounding areas.
Address:
874 North Lake Road
Haines Falls, New York 12436
Phone number:
518-589-5956
Website:
Admission:
Kayak $15 per day, canoe/tandem kayak $20 per day, rowboat/paddleboard $25 per day
Puttin Plus
Puttin Plus is a fun family-run, family-friendly destination. They offer several activities including go-karting on a large track, miniature golf, batting cages, laser blast, water tag on an inflatable moonwalk-style course, and arcades. There are picnic tables where you can take a break before continuing to additional activities.
Visitors can spend the day there or just come for a ride on the go-karts and then leave. The attractions are pay as you go.
Many groups come to Puttin Plus especially in the summertime, so it may sometimes close to the public. It is advisable to call before visiting to make sure that they are open to the public.
Address:
455 Washington Avenue exit
Saugerties, New York 12477
Phone number:
845-246-4501
Website:
puttinplus.com
Hours:
Check online for the current hours.
Admission:
Pay per activity at puttinplus.com/prices.
Bailiwick Animal Park and Riding Stables
Bailiwick Animal Park is a unique place for fun and interactive animal experiences. Family owned and operated, the zoo is set in the Catskills in a homey farm-like setting. Most of the animals have either been rescued or donated to the zoo. In addition to the horses and riding stables, Bailiwick houses some unusually large animals such as Bengal tigers, North American black bears, bison, camels, kangaroos, alligators, and many more exotic and domestic animals.
The setup and decor of the zoo are inviting, with a fun playground near the entrance and picnic tables. Not much walking is required. The animals are near each other, and unless they are dangerous, are surrounded by low gates, so visitors can interact with many of them.
When we visited, we watched some children frolicking about among the different animals; the parents were able to sit and relax while still keeping an eye on the children. This was only possible due to the close proximity of the animals to each other and the layout of this farm-like zoo.
Address:
118 Castle Road
Catskill, New York 12414
Phone number:
518-678-5665
Website:
bailiwickranch.com
Hours:
10 a.m.–5 p.m.
Admission:
Adults $18, seniors $17, children (aged 3–14) $14, under age 2 free. Cash only.
We met up with some magnificent nature sites when walking from the parking lot to the Saugerties Lighthouse. The path through the beach sand and boardwalk boasts trees, bushes, and flowers lining its sides and was a great introduction to the picturesque lighthouse.
The lighthouse itself functions as a bed-and-breakfast. Only overnight guests are allowed access. There is a museum room which showcases the history of the lighthouse and the steamboat era of the Hudson River.
Tours are offered on Sunday afternoons in the summer. The tours are approximately 20 minutes long and include an overview of the history of the lighthouse, perusal of the museum, and a view from the tower.
We did not get to enter the lighthouse since we visited on a weekday when there were guests staying there, but we did get to enjoy the beautiful deck and the gorgeous views from the riverside deck.
Address:
168 Lighthouse Drive
Saugerties, New York 12477
Phone number:
845-247-0656
Website:
saugertieslighthouse.com
Hours:
Trail: Open daily sunrise to sunset. Riverside deck: Monday–Wednesday 9 a.m. to sunset, Thursday–Friday 9 a.m.–4 p.m. Lighthouse tours: Sunday afternoons from Memorial Day weekend through Labor Day weekend every half hour from 12–3 p.m.; last tour starts at 2:30 p.m.
Admission:
Grounds free. Suggested donation of $5 for adults and $3 for children for the tour.
Falling Waters Preserve was the perfect hike for us when we were in the Saugerties area in July. It is not especially difficult, and there is a variety of views at the 149-acre preserve. Views of meadows and of the Hudson River can be seen from the loop path, and there are two waterfalls, albeit they were not very full when we visited.
One of the waterfalls is just a short out-and-back hike from the entrance of the preserve. The bench made of tree branches is a great place to sit and enjoy the view. The second waterfall is much larger and is at the end of the Upland Trail (red trail), which offers views of the meadows and the animals that live there (such as deer and turkeys). When we got to the larger waterfall, we enjoyed sitting by the overlook as well as going down to the bank of the water.
We continued on to the Riverside Trail (white trail), which makes the hike a large loop. We enjoyed magnificent views of the Hudson River as we made our way back to the parking lot.
Address:
Dominican Lane
Saugerties, New York 12477
Website:
scenichudson.org/parks/fallingwaters
Hours:
Sunrise to sunset
Admission:
Free
Forsyth Park and Nature Center
On the way up to Tannersville, we looked for someplace interesting to stop in order to break up the ride. Forsyth Nature Center in Kingston, New York, was the perfect place. In addition to the beautiful new playground, tennis courts, and fields, there is the nature center that makes the place unique.
The nature center can be best described as a beautiful, well-taken-care-of free farm or petting zoo. Volunteers take care of the many animals and offer visitors information about the animals and the nature center.
When we entered the area of the nature center, we were greeted by two peacocks prancing around with their feathers on display. There are more than two dozen animals set within a beautiful garden, including goats, alpacas, monk parakeets, peacocks, turtles, bunnies, reptiles, and many types of goats. Visitors can bring vegetables from home and feed the animals, providing a fun, educational, and hands-on experience.
Address:
125 Lucas Avenue exit
Kingston, New York 12401
Phone number:
845-339-3053
Website:
forsythnaturecenter.org
Hours:
9 a.m.–5 p.m.
Admission:
Free, but donations are gratefully accepted.