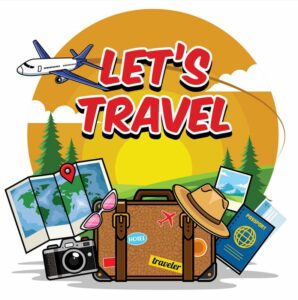 Compiled and photographed by Sarah Einhorn of BeenThereDoneThatTrips.com
As the capital of the United States, Washington, DC, has always piqued my interest. I visited once as a teen but until recently, never went back as an adult. Although we like to travel and visit many places, I was reluctant to visit museums and spend time in dimly lit, claustrophobic buildings.
Recently, though, I decided on a last-minute trip to Washington, DC. I would have liked to get a tour of the White House or get tickets to enter the Washington Monument, but since our trip was planned at the last moment, we were not able to procure those.
It was in the spring, and I was hoping to see the beautiful cherry blossoms Washington, DC, is famous for. In addition, I looked forward to spending time outdoors and enjoying the spirit of the capital without spending time at the museums. I would describe our trip as "Outdoors in Washington, DC."
We started out on paddleboats at the Basin, then walked to the Washington Monument and through the National Mall. We continued to Pennsylvania Avenue to view the White House. The second day, we visited the magnificent Great Falls Park in Maryland, ate lunch at Hains Point, viewed the city from the Old Post Office Museum, and checked out the large National Zoo, including the resident pandas.
Parking is difficult in Washington, DC. It is advisable to drive around only when really necessary. There is excellent public transportation, and easy ways to get around are available, such as the DC Circulator and DC Streetcar. Lots of important landmarks and museums are within walking distance of each other.
Although this time we didn't visit the famous museums or the government buildings (the Capitol, the Supreme Court…), I hope to visit Washington, DC, again and plan for some museums and other points of interest. Many museums in the area are free, as well as the very large National Zoo.
We didn't actually stay inWashington, DC, but in a hotel that had excellent suites on the outskirts in Virginia, which is right across the Potomac River. There are 10 separate communities in the Washington, DC, area. Each one has one or two shuls, and each shul generally has one minyan per tefillah.
The Kemp Mill Community in Silver Spring, MD, is the exception—there are a few minyanim there daily as well as a yeshivah in the area. Kemp Mill is about 45 minutes from the main attractions in Washington, DC, but it does not have hotel options. It does have a kosher shopping center with a supermarket, pizza shop, café, and Chinese takeout. Most food is under the Capitol K hechsher, which has the same standards as Star-K.
Shalom Kosher Supermarket
A huge full-service kosher grocery store selling meat, fish, produce, wine, and prepared foods
1361 Lamberton Drive
Silver Spring, MD 20902
301-946-6500
theshalomgroup.com/shalom-kosher
Ben Yehuda Pizza
1370B Lamberton Drive
Silver Spring, MD 20902
301-681-8900
bypizza.co
The Kosher Pastry Oven
A family-run bakery/café with a kosher menu that ranges from tarts and pastries to seafood and sandwiches
1372 Lamberton Drive
Silver Spring, MD 20902
301-592-8844
thekosherpastryoven.com
Holy Chow
Chinese takeout
1331 Lamberton Drive
Silver Spring, MD 20902
301-649-5466
holychow.me
Two other neighborhoods in Silver Spring that have hotels near the shul are White Oak and Woodside.
We davened at the Kesher Israel, which is near the Washington, DC, attractions.
Kesher Israel Congregation
2801 N Street NW
Washington, DC 20007
202-333-2337
kesher.org
Approximate Distance from Lakewood: 3 hours, 20 minutes
National Mall
If you are in Washington, DC, for a short time, I would definitely recommend walking through the National Mall (aside for going to see the White House). Sorry if this is a disappointment, but the National Mall doesn't include any shopping; it's a large grassy area with winding paths and well-taken-care-of-landscaping between the Tidal Basin and Constitution Avenue NW. The area houses many iconic monuments such as the Washington Monument, built to honor George Washington, which is a 555-foot marble obelisk tower, the tallest structure in Washington, DC.
The World War II Memorial is an impressive stone structure with bronze sculptures and a huge pool of fountains. Additional memorials found at the National Mall are the Lincoln Memorial, the Martin Luther King Jr. Memorial, and the Vietnam Veteran Memorial. Each memorial is designed in a unique way and has its own distinct role in honoring what it stands for.
Address:
Independence Avenue SW and Constitution Avenue NW
Website:
nps.gov/nama/planyourvisit/index.htm
Hours:
24 hours a day
Admission:
Free
The White House
We didn't have enough time before our trip to request a tour of the White House, so we were just able to see it from outside the gate. Self-guided tours of the White House are offered on a first-come-first-serve basis on Tuesdays through Saturdays from 7:30 a.m.–12:30 p.m., excluding federal holidays. Tour requests must be submitted through your congressman's or senator's office. Requests usually take two to three months to be approved.
The White House visitors' center at 1450 Pennsylvania Avenue NW contains exhibits, artifacts, and a 14-minute film, "White House: Reflections from Within." We didn't visit the visitors' center since we only made it to the White House at dusk. Nonetheless, it was a great time to go see the White House since we were able to find easy street parking right on Connecticut Avenue NW and walk through Lafayette Park for a close-up view (through the gate) of the White House.
Address:
1600 Pennsylvania Avenue NW
Washington, DC 20500
Phone number:
202-456-1111
Website:
whitehouse.gov
Admission:
Free
Old Post Office Tower
The Old Post Office Tower is located in the same building as the current Waldorf Astoria Hotel, which was built between 1892 and 1899 for the US Post Office Department Headquarters and as the local post office. The building is the second largest structure in Washington, DC (the largest is the Washington Monument).
After entering the building and going through the security/bag check (no food is allowed inside), we entered a hallway with exhibits on the history of the building and the US Postal Service. The hallway led to an elevator, which took us up. We needed to change elevators to reach the actual tower.
When we entered the observation deck, we saw an old clock displayed in the center and glass windows on all sides of the room. Each direction had a posted map with the names of the landmarks we could see. The National Parks guides were very helpful and shared knowledge and information about Washington, DC, in general and the Post Office Tower specifically.
Address:
1100 Pennsylvania Avenue NW
Washington, DC 20004
Access the tower from the plaza at the Waldorf Astoria (next to the IRS building) beside 12th Street.
Website:
nps.gov/places/000/old-post-office-tower.htm
Hours:
9 a.m.–4 p.m.
Admission:
Free
Hains Point
A grassy peninsula park in southwest Washington, Hains Point is a great place to relax, have a picnic, or play at the playground. There are paved paths all along the park where people enjoy walking, biking, and running. Hains Point borders the Potamac River on one side and the Washington Channel on the other side.
We stopped at Hains Point to enjoy a picnic lunch. We loved watching the planes taking off and landing at the Ronald Reagan Washington National Airport across the river while we were eating. The children then ran to the playground to play.
As we were leaving the park, we got a pleasant surprise when we came upon rows and rows of cherry blossom trees that were still fully in bloom.
Address:
2301 Ohio Drive SW
Washington, DC 20024
Admission:
Free
Tidal Basin Pedal Boats
The pedal boats at the Tidal Basin beckoned. We enjoyed beautiful sunny weather on the water and saw the Washington Monument on one side of the basin and the Thomas Jefferson Memorial right on the shore on the other side.
It was fun to spot the many airplanes that were making their descent to the nearby airport. Police helicopters also circled periodically.
Address:
1501 Maine Ave SW
Washington, DC 20024
Website:
tidalbasinpaddleboats.com
Hours:
April–July: weekdays10 a.m.–6:30 p.m., weekends 9 a.m.–6:30 p.m. Hours are subject to change based on weather and water conditions.
Admission:
Weekdays $38 per boat, weekends and holidays $40 per boat. Enjoy 30 percent off weekday pricing every Thursday.
Smithsonian National Zoological Park
It's hard to believe that such a huge zoo does not have an entrance fee. Only in Washington, DC!
The 163-acre zoo is set on a hill, and it takes a good 15–20 minutes to reach the top, which is the far end of the zoo. The designers of the zoo were smart; they placed the giant pandas—probably the most popular exhibit—almost at the top of the hill. In order to view the giant pandas, one of the last few remaining in the United States, visitors have to walk all the way into the zoo and not congregate at the entrance or middle.
We didn't have much time to spend at the zoo, but since there was no entrance fee, it was worthwhile for us to visit anyway. We headed straight to the giant pandas with only short stops on the way to view the animals we were passing.
The two giant pandas were just as fascinating as we'd imagined. They look so cute and cuddly and are kept behind a glass wall where visitors watch them play and chomp on bamboo.
The zoo also features themed areas such as the American Trail, the African Trail, the Asian Trail, and Amazonia.
With more than 2,100 animals representing almost 400 different species, the Smithsonian Zoo has practically any animal you can imagine and more. There is a big cats area with lions and tigers; a kids' farm which has farm animals for visitors to interact with; an elephant trail; and a bird house which houses flamingos, turkey, cassowary, duck, and many more birds. The Reptile Discovery Center has turtles, alligators, crocodiles, and more; the Claws and Paws Pathway features a bobcat, binturong, and Pallas's cat; and the Primates Exhibit has all types of monkeys and apes. There is also a seasonal splash pad and playground as well as a carousel (there is a fee to ride it).
I'd love to go back and visit the zoo again since there are so many interesting exhibits we didn't get to see.
Address:
3001 Connecticut Ave NW
Washington, DC 20008
Phone number:
202-633-4888
Website:
nationalzoo.si.edu
Hours:
The zoo is open every day except December 25. Grounds open 8 a.m.–6 p.m.; last admittance is at 5 p.m. Exhibit buildings open 9 a.m.–6 p.m. in the summer and 9 a.m.–4 p.m. in the winter. Last admittance to exhibit buildings is 30 minutes before closing.
Admission:
Free. Tickets are required and should be reserved online. Parking on-site is $25.
Great Falls Park
Potomac, Maryland
We pulled up at the Great Falls Tavern visitors' center parking lot. The visitors' center was closed, as was the Canal Boat Ride. We walked along the canal on one side (it was mostly dried out) and the beautiful Potomac River on the other side. After walking for a few minutes, we turned onto the path that leads to the Olmsted Island Overlook. The path at this point was more boardwalk style and led to a bridge with breathtaking views of the Baby Sister Falls (which is not baby size at all). On one side of the bridge, we saw the waterfall cascading down; on the other side, we saw the waterfall continuing down and the river in the background.
We continued for another few minutes to the Olmsted Island Overlook with the majestic water crashing over the rocks. We admired the view and snapped many pictures before heading back to the parking lot and enjoying lunch at one of the many picnic tables there.
Address:
11710 Macarthur Boulevard
We had magnificent weather during our trip to Washington, DC, in April, and I wanted to enjoy the outdoors. A friend living in the area suggested that we visit Great Falls Park. They stressed that the Maryland side is much nicer than the Virginia side (there are parks on both sides of the Potomac River; one is in Maryland and one is in Virginia.) When we got to the Olmsted Island Overlook and saw the Virginian side, we realized that it was a good thing we'd followed our friend's advice. It seemed like the views on our side were much nicer, and the Virginian side seemed to be much more crowded.
Potomac, MD 20854
Phone number:
301-767-3714
Website:
nps.gov/choh/planyourvisit/greatfallstavernvisitorcenter.htm
Hours:
7 a.m. till dark
Admission:
Great Falls Private Vehicle Pass (valid for seven days and admits vehicle holder and up to 15 passengers): $20
Some other popular places in Washington, DC
United States Holocaust Memorial Museum
This large Holocaust museum does not represent the perspective of the Americans.
Address:
100 Raoul Wallenberg Place SW
Washington, DC 20024
Phone number:
202-488-0400
Website:
ushmm.org
Hours:
10 a.m.–5:30 p.m.
Admission:
Free
Smithsonian National Air and Space Museum
This huge museum documents the history of aviation and space exploration with displays of vehicles and more.
Address:
600 Independence Avenue SW
Washington, DC 20560
Phone number:
202-633-2214
Website:
airandspace.si.edu
Hours:
10:00 a.m.–5:30 p.m.
Admission:
Free. Timed entry pass required; it can be booked at etix.com/ticket/e/1029945/timed-entry-washington-the-smithsonian-national-air-and-space-museum-general-public.
International Spy Museum
This interactive museum about espionage features a large collection of spy artifacts and devices.
Address:
700 L'Enfant Plaza SW
Washington, DC 20024
Phone number:
202-393-7798
Website:
spymuseum.org
Hours:
Check online for current hours.
Admission:
Discounted tickets are available online in advance. Prices vary for different dates. Prices start at: adult aged 13–64: $26.95; youth aged 7–12: $16.95; child: free; and senior aged 65+: $23.95.
United States Capitol
The iconic domed classical building housing the US Senate and House of Representatives is open for tours.
Address:
Capitol Hill
Phone number:
202-226-8000
Website:
visitthecapitol.gov
Hours:
Visitors' center is open Monday–Saturday from 8:30 a.m.–4:30 p.m. Tours begin every 10 minutes until 3:20 p.m. Reservations are recommended.
Admission:
Free
Supreme Court of the United States
The famed home of America's highest court
Address:
1 First Street NE
Washington, DC 20543
Phone number:
202-479-3000
Website:
supremecourt.gov
Hours:
Monday–Friday (except federal holidays) 9 a.m.–4:30 p.m.
Admission:
Free