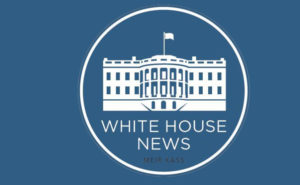 Top Story
McCarthy Rocked by Jan. 6 Tapes Suggesting Trump Resign
House minority leader Kevin McCarthy's comments about wanting then-president Trump to resign in the aftermath of the Jan. 6 attack on the Capitol are reverberating throughout Washington, with Democrats calling him a liar and Republicans saying he's still well positioned to become speaker after the midterms.
McCarthy dominated headlines last week after the New York Times reported that during a call with GOP leadership on Jan. 10, 2021, he said he would recommend that Trump resign from office.
McCarthy denied the report, calling it "totally false and wrong."
But then the tapes rolled.
MSNBC aired the audio on Thursday, shared by the Times, that corroborated the report.
"The only discussion I would have with him is that I think this will pass, and it would be my recommendation you should resign," McCarthy said in the recording.
Sen. Elizabeth Warren blasted McCarthy early this week, calling him "a liar and a traitor."
"This is outrageous. And that is really the illness that pervades the Republican leadership right now, that they say one thing to the American public and something else in private," Warren said.
McCarthy has also received criticism from within the Republican Party. Rep. Adam Kinzinger, a vocal critic of Trump and McCarthy, wrote on Twitter that McCarthy should be "ashamed" of being caught in a lie.
Rep. Matt Gaetz, a staunch Trump ally, laid into McCarthy amid the unfolding drama in a tweet, accusing the Republican leader of standing by Rep. Liz Cheney, a leading anti-Trump voice in the GOP. Cheney was also heard on the call with McCarthy, though her office has denied she leaked the tapes.
One Republican who didn't appear disturbed by the comments was Trump himself. The former president told the Wall Street Journal that while he "didn't like the call," he likes McCarthy.
"I've had actually a very good relationship" with McCarthy, Trump said. "I like him. And other than that brief period of time, I suspect he likes me quite a bit… He made a call. I heard the call. I didn't like the call. But almost immediately, as you know, because he came here and we took a picture right there…the support was very strong."
The controversy regarding McCarthy and the tapes comes as the GOP is widely expected to regain a majority in the House in November's midterms, with McCarthy seen as the leading candidate to hold the speaker's gavel for the last two years of President Biden's term.
Briefs
Biden Accepts Invitation to Israel
US president Joe Biden will make his first visit to Israel as president in the coming months, the White House said following a call with Prime Minister Naftali Bennett on Sunday.
Bennett used the opportunity to update Biden on Israel's efforts "to stop the violence and incitement in Yerushalayim," the prime minister's office said.
The two also discussed the Iranian nuclear threat. The Israeli premier reiterated Israel's stance against the US heeding Iran's demand to remove its Islamic Revolutionary Guard Corps (IRGC) from an American terror blacklist as part of ongoing negotiations between Tehran and world powers in Vienna to return to a nuclear deal under which Iran would at least temporarily halt its nuclear development in exchange for sanctions relief.
"I am sure that President Biden, who is a true friend of Israel and cares about its security, will not remove the Revolutionary Guards from the list of terrorist organizations," Bennett told Biden.
No specific date was given for Biden's proposed trip to Israel, which would be his first as president. Biden last visited the country, as vice president, in 2016. Bennett met with Biden at the White House in August.
Trump Held in Contempt in New York Investigation
A New York judge on Monday held former president Donald Trump in contempt of court for not producing documents subpoenaed in the state attorney general's civil probe of his business practices and ordered Trump to be fined $10,000 per day until he complies.
Trump lost a bid to quash a subpoena from state attorney general Letitia James, then failed to produce all the documents by a court-ordered March 3rd deadline, later extended to March 31 at his lawyers' request.
Justice Arthur Engoron ruled that a contempt finding was appropriate because of what the judge called "repeated failures" to hand over materials. He noted that it was not clear that Trump had conducted a complete search for responsive documents.
"Mr. Trump…I know you take your business seriously, and I take mine seriously. I hereby hold you in civil contempt," the judge said, although Trump himself was not in the courtroom.
James is investigating whether the Trump Organization, the former president's New York City-based company, misstated the values of its real estate properties to obtain favorable loans and tax deductions.
James has said her probe had found "significant evidence" suggesting that for more than a decade, the company's financial statements "relied on misleading asset valuations and other misrepresentations to secure economic benefits."
The attorney general has questioned how the Trump Organization valuated the Trump brand as well as properties including golf clubs in New York and Scotland and Trump's own penthouse apartment in Midtown Manhattan's Trump Tower.
Alina Habba, a lawyer for Trump and the company, said at the hearing that James's investigation was a "fishing expedition" and that the Trump Organization was "right on schedule" with its production of documents.
"This is a political crusade," Habba said. "The attorney general's investigation has seemingly become aimless."
Trump, a Republican, denies wrongdoing and has called the investigation politically motivated.
Brink Nominated to Become Ambassador to Ukraine
President Biden on Monday announced plans to nominate Bridget Brink, the current US ambassador to Slovakia, as the US ambassador to Ukraine.
The announcement follows months of questions about whom Biden would nominate to the role, particularly in the wake of Russia's invasion of Ukraine at the end of February. Brink is a career foreign service officer who has spent much of her career focused on Europe and Eurasia.
Biden announced his nominee for the ambassador post after Secretary of State Antony Blinken and Defense Secretary Lloyd Austin traveled to Ukraine to meet with Ukrainian president Volodymyr Zelensky as Ukrainian forces resist a renewed Russian onslaught in the eastern part of the country.
Blinken told reporters that Biden would tap Brink for the post shortly before the White House released the official announcement. Blinken described Brink as "someone I've served with for a long time, deeply experienced in the region, who'll be a very strong representative for the United States in Ukraine."
The US has been without a confirmed ambassador to Ukraine for more than two years. The last official confirmed to the role was Marie Yovanovitch, who was forced out by former president Trump. That move contributed to Trump's first impeachment.
The secretary of state also said US diplomats would be returning to Ukraine beginning next week. The US closed its embassy in Kyiv in mid-February and moved remaining diplomats to the city of Lviv, in western Ukraine, near the border with Poland. Diplomats were later evacuated from Ukraine entirely.
FBI: China Poses "Unprecedented" Spy Threat
FBI director Christopher Wray said on Sunday that the current scale of espionage and cybersecurity threats from China were "unprecedented in history."
"The biggest threat we face as a country from a counterintelligence perspective is from the People's Republic of China and especially the Chinese Communist Party," Wray said during an interview. "They are targeting our innovation, our trade secrets, our intellectual property, on a scale that's unprecedented in history."
Wray noted that China's hacking program is larger "than that of [all] other major nation[s] combined" and added that China's targets span nearly every sector of the economy.
When asked what the FBI was doing to defend against the vast attacks, Wray said investigations were moving at a rapid pace.
"We are now moving at a pace where we're opening a new China counterintelligence investigation about every twelve hours," the FBI director said. "There's well north of two thousand of these investigations. All fifty-six of our field offices are engaged [in] it, and I can assure that it's not because our agents don't have enough else to do. It's a measure of how significant the threat is."
Sen. Orrin Hatch Dies at 88
Orrin G. Hatch, the longest-serving Republican senator in history and a fixture in Utah politics for more than four decades, has died at age 88.
The retired senator's death Saturday was announced in a statement from his foundation, which did not specify a cause.
A staunch conservative on most economic and social issues, he teamed up with Democrats several times during his long career on issues ranging from stem cell research to rights for people with disabilities to expanding children's health insurance. He formed friendships across the aisle, particularly with the late Democratic senator Ted Kennedy.
President Joe Biden, who served with Hatch in the Senate for over three decades, described the Republican lawmaker as a fighter for the causes he believed in, but with a softer side which included writing songs and poems which he shared with friends.
"To serve with Orrin, as I did for over three decades, was to see and appreciate both," Biden said in a statement. "I saw that energetic, sharp-elbowed Orrin in the many battles we had over tax policy, the right of workers to join a union, and many others."
In his later years, Hatch became an ally of Republican president Donald Trump, using his role as chairman of the powerful Senate Finance Committee to get a major rewrite of US tax codes to the president's desk. In return, Trump helped Hatch deliver on a key issue for Republicans in Utah with a contentious move to drastically downsize two national monuments established by past presidents.
Hatch retired in 2019. Trump encouraged him to run again, but the longtime senator would have faced a tough primary and had promised to retire. Hatch encouraged Republican Mitt Romney, a Trump critic, to run to replace him.
MTG in Court over Election Eligibility
Rep. Marjorie Taylor Greene gave testimony in court last Friday in a hearing on her eligibility to run for reelection, saying she did not remember liking and making various social media posts surrounding the attack on the US Capitol last year and accusing an opposing lawyer of using chopped videos and twisting her words.
Voters in the Georgia congresswoman's district have said Greene helped facilitate the Jan. 6 riots at the Capitol which disrupted certification of President Joe Biden's victory, making her ineligible for reelection under a rarely cited section of the 14th Amendment dealing with "insurrection or rebellion."
But Greene—who, the day before the Capitol riot, proclaimed that this is "our 1776 moment"—testified that she's never endorsed violence.
Greene is set to appear on the Republican ballot for Georgia's May 24th primary and has been endorsed by former president Donald Trump. The administrative law judge who oversaw the hearing must present his findings to Republican secretary of state Brad Raffensperger, who will then make the ultimate determination regarding whether Greene is qualified.
Greene has repeatedly denied aiding or engaging in an insurrection and has filed a lawsuit alleging that the law the voters are using to challenge her eligibility is itself unconstitutional.
But Ron Fein, a lawyer for the voters who filed the challenge, said Greene took an oath and then broke it by engaging in an insurrection. While Greene wasn't on the steps of the Capitol, she nevertheless played an important role in stoking Republican fury ahead of the attack, Fein said. Unlike the Civil War and other insurrections that involved military uniforms and tactics, he said, "the leaders of this insurrection were among us, on Facebook, on Twitter, on corners of social media that would make your stomach hurt."
Administrative law judge Charles Beaudrot sometimes seemed exasperated by repeated rephrasing of questions and at times told the petitioning voters' lawyer to move on. He also repeatedly admonished Greene supporters for clapping or cheering during the proceedings.
Judge Blocks Biden's Title 42 Rescission
A federal judge in Louisiana blocked the Biden administration's plans for rescinding Title 42, siding with GOP-led states that had asked for the courts to force the White House to temporarily retain the pandemic-era border policy.
The decision from Judge Robert Summerhays, an appointee of former president Trump, will prevent the Biden administration from carrying out its plans to end Title 42 on May 23 and once again allow migrants to seek asylum.
The order, though temporary, is a victory in a suit initially filed by Louisiana, Missouri, and Arizona that now includes some 20 GOP-led states.
Started by the Trump administration at the beginning of the pandemic, Title 42 has been used more than 1.5 million times by the Biden administration to rapidly expel migrants without letting them seek asylum.
It's something many Democrats have said is a violation of US law.
The states made the request as part of a broader suit arguing the Biden administration violated the Administrative Procedures Act by failing to allow for a comment period on its revocation.
The Centers for Disease Control and Prevention, however, didn't use such notice-and-comment rulemaking to put the order in place, with the Trump administration instead using a sunset clause requiring the CDC to review the order every 60 days.
The court ruling comes as Homeland Security secretary Alejandro Mayorkas is set to make appearances before three different House committees this week, including the House Judiciary Committee, where ranking member Jim Jordan (R-Ohio) has outlined plans to grill him over plans for the withdrawal of Title 42.