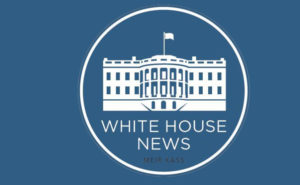 Manchin Pulls Plug on Biden's BBB Spending Plan
Moderate Democratic Senator Joe Manchin on Sunday dealt a severe blow to President Joe Biden's agenda, announcing in an interview on Fox News that he is officially a "no" on Democrats' 1.75 trillion-dollar Build Back Better spending plan.
"I cannot vote to continue with this piece of legislation. I just can't. I tried everything humanly possible. I can't get there. This is a no on this legislation," Manchin told host Bret Baier.
"I have tried everything I know to do," Manchin added, noting the monthslong negotiations he held with Democratic leadership, namely President Biden, Senate Majority Leader Chuck Schumer, and House Speaker Nancy Pelosi.
Manchin said that despite working "diligently" on the legislation, his concerns about inflation, the soaring national debt, and a surge in new Covid-19 infections supersede any benefits the bill might provide Americans.
Manchin added that President Biden would not be surprised by his decision to vote against Build Back Better, knowing full well his position on the issue.
"He knows that I've had concerns and the problems I've had," Manchin said. "The thing we should all be directing our attention toward is the variant of Covid we have coming back at us in so many different aspects and different ways. It's affecting our lives again."
He also warned that BBB could potentially contribute to skyrocketing inflation which could "really harm a lot of Americans," especially lower-income or impoverished Americans, "so I think that's where our attention needs to be directed toward immediately."
"Despite my best efforts, I cannot explain the sweeping Build Back Better Act in West Virginia and I cannot vote to move forward on this mammoth piece of legislation," Manchin added in a statement released shortly after his interview.
"My Democratic colleagues in Washington are determined to dramatically reshape our society in a way that leaves our country even more vulnerable to the threats we face," he added. "I cannot take that risk with a staggering debt of more than $29 trillion and inflation taxes that are real and harmful to every hard-working American at the gasoline pumps, grocery stores and utility bills with no end in sight."
Last week, Biden acknowledged that negotiations over the sweeping domestic spending package would likely continue into 2022 as he and other Democrats pushing the Build Back Better legislation were unable to move Manchin. But the president had insisted that Manchin had reiterated his support for a general framework that he and Democratic leadership had agreed upon for the proposed bill.
Manchin, however, said that the claim was never true, and it was President Biden's assertion, not fact, that he was supportive of a 1.75 trillion-dollar spending framework for Build Back Better.
The announcement by Manchin came as an apparent shock to the White House and congressional Democrats, many of whom blasted the West Virginia senator for pulling the plug on Biden's most ambitious agenda item.
"If his comments on Fox and written statement indicate an end to that effort, they represent a sudden and inexplicable reversal in his position, and a breach of his commitments to the President and the Senator's colleagues in the House and Senate," White House Press Secretary Jen Psaki said in a statement.
"Just as Senator Manchin reversed his position on Build Back Better this morning, we will continue to press him to see if he will reverse his position yet again, to honor his prior commitments and be true to his word," she said.
"Sen. Manchin will have to explain to those families paying one thousand dollars a month for insulin why they need to keep paying that, instead of thirty-five dollars for that vital medicine. He will have to explain to the nearly two million women who would get the affordable day care they need to return to work why he opposes a plan to get them the help they need," Psaki added.
Senator Bernie Sanders said that a vote should still be held on the bill, with the hope that Manchin will ultimately buckle under the pressure and vote to approve it.
"We've been dealing with Mr. Manchin for month after month after month. But if he doesn't have the courage to do the right thing for the working families of West Virginia and America, let him vote no in front of the whole world," Sanders said.
"Walking away from BBB [Build Back Better] is essentially ignoring the crises in front of us that demand action. It's the height of irresponsibility and betrayal," said another Democrat, Rep. Veronica Escobar.
Despite Manchin's refusal to support Build Back Better, Senate Minority Leader Chuck Schumer said he will not simply drop the legislation and move on to something else.
"We simply cannot give up. We must and we will keep fighting to deliver for working families," Schumer wrote to his Democrat colleagues on Monday. "We are going to vote on a revised version of the House-passed Build Back Better Act — and we will keep voting on it until we get something done."
Briefs
Appeals Court Reinstates Biden's Vaccine Mandate
A federal appeals court reinstated President Biden's vaccine-or-test mandate on private businesses with 100 or more employees, a measure which impacts tens of millions of workers across the country.
The mandate, issued by the Occupational Safety and Health Administration (OSHA)—an arm of the Labor Department—in November, requires businesses with at least 100 employees to either require its workers get vaccinated or submit to regular testing and wear face masks.
The 6th Circuit Court of Appeals wrote in a Friday ruling that "it is difficult to imagine what more OSHA could do or rely on to justify its finding that workers face a grave danger in the workplace."
"It is not appropriate to second-guess that agency determination considering the substantial evidence, including many peer-reviewed scientific studies, on which it relied. Indeed, OSHA need not demonstrate scientific certainty," the court continued.
The court said that it would be dissolving a stay issued by the 5th Circuit Court of Appeals in November, allowing the mandate to go into effect.
It was unclear as of this writing whether the 6th Circuit's ruling would be challenged, though many have long assumed that the Supreme Court will be the ultimate arbiter in this case.
Trump: Jews "Don't Like or Don't Care About Israel"
Former President Donald Trump is being called out for evoking anti-Semitic tropes after further comments from an interview with Israeli journalist Barak Ravid were revealed in which he attacked American Jews for not loving Israel enough.
"There's people in this country that are Jewish—no longer love Israel. I'll tell you, the evangelical Christians love Israel more than the Jews in this country," Trump said.
The former president also said that Israel had "absolute power" over the US Congress—a classic trope used by anti-Semites to justify their Jew-hatred.
"It used to be that Israel had absolute power over Congress. And today, I think it's the exact opposite," Trump said. "And I think Obama and Biden did that. And yet in the election, they still get a lot of votes from Jewish people, which tells you that the Jewish people, and I've said this for a long time, the Jewish people in the United States either don't like Israel or don't care about Israel."
Numerous Jewish organizations and officials blasted Trump over the comments.
"Why is Mr. Trump once again fueling dangerous stereotypes about Jews?" the American Jewish Committee tweeted. "His past support for Israel doesn't give him license to traffic in radioactive antisemitic tropes — or peddle unfounded conclusions about the unbreakable ties that bind American Jews to Israel. Enough!"
Anti-Defamation League CEO Jonathan Greenblatt said Trump "used classic anti-Semitic stereotypes about Israeli and Jewish control of Congress and the press to bolster his argument." Senator Brian Schatz, a Jewish Democrat from Hawaii, called Trump's remarks "overtly anti-Semitic and disgusting," saying "every American Jew of every political affiliation must denounce this."
Trump has previously made comments denouncing American Jews for being "disloyal" to him and voting for Democrats despite his support for Israel.
In 2019, Trump said he thinks that "any Jewish people who would vote for a Democrat, I think it shows either a total lack of knowledge or great disloyalty."
And in June of this year, Trump told Ami Magazine: "I did the [Golan] Heights, and I did Iran — the Iran Deal was a disaster, right? And I also did many other things. Jewish people who live in the United States don't love Israel enough. Does that make sense to you? I'm not talking about Orthodox Jews. I believe we got 25 percent of the Jewish vote, and it doesn't make sense. It just seems strange to me."
Sullivan: Iran Talks "Not Going Well"
National Security Adviser Jake Sullivan that talks to renew the 2015 Iran nuclear deal are "not going well," offering a blunt assessment of the negotiations as European negotiators warn that time is running out to reach an agreement.
"It's not going well in the sense that we do not yet have a pathway back into the deal," Sullivan said at an event hosted by the Council on Foreign Relations.
"Getting that program back into a box through a return to mutual compliance with the [Joint Comprehensive Plan of Action] has proven more difficult through the course of this year than we would have liked to see," Sullivan said. "And we are paying the wages of the disastrous decision to leave the deal back in 2018."
Negotiations for Iran to rejoin the Obama-era nuclear pact restarted in late November after they were halted in June, following the election of Iranian President Ebrahim Raisi, a hard-line and radical critic of the West. The US is not directly participating in the negotiations since it is not a party to the deal due to then-President Trump's unilateral withdrawal from the deal in 2018.
Retired Generals: US Must Prepare for Possible Civil War
The Pentagon must take steps to avert a possible civil war after the 2024 elections, a group of retired generals are warning.
In an op-ed published in the Washington Post, three retired generals – Paul Eaton, Antonio Taguba, and Steven Anderson – wrote about growing concern for the "potential for lethal chaos inside our military" that could result in violence that eclipses what was seen at the January 6 storming of the Capitol.
Warning that a "civil war" could result from a "military breakdown" due to splits in loyalty, the trio suggested actions the Pentagon could take to avoid a massive conflagration of violence.
"First, everything must be done to prevent another insurrection. Not a single leader who inspired it has been held to account. Our elected officials and those who enforce the law — including the Justice Department, the House select committee and the whole of Congress — must show more urgency," they wrote.
"The Pentagon should immediately order a civics review for all members — uniformed and civilian — on the Constitution and electoral integrity," the trio said. "There must also be a review of the laws of war and how to identify and deal with illegal orders. And it must reinforce 'unity of command' to make perfectly clear to every member of the Defense Department whom they answer to. No service member should say they didn't understand whom to take orders from during a worst-case scenario."
"In addition," they wrote, "all military branches must undertake more intensive intelligence work at all installations. The goal should be to identify, isolate and remove potential mutineers; guard against efforts by propagandists who use misinformation to subvert the chain of command; and understand how that and other misinformation spreads across the ranks after it is introduced by propagandists."
"Finally, the Defense Department should war-game the next potential post-election insurrection or coup attempt to identify weak spots. It must then conduct a top-down debrief of its findings and begin putting in place safeguards to prevent breakdowns not just in the military, but also in any agency that works hand in hand with the military," the three retired generals said.