Chaveirim Of Central Jersey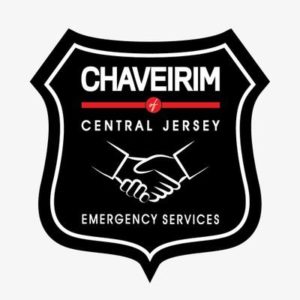 The Price of Kindness
Gila Reifer
How much would you pay for peace of mind?
For safety?
For kindness?
We all know that the most important things in life are not things at all; consequently, you can't put a price on them.
Like those "little things" that turn out to be not so little after all when they go missing, go haywire, or go rogue.
Getting to a meeting on time.
Putting on your jewelry.
Dropping off your kids at school.
Coming home late after a simchah.
Taking your groceries out of the trunk.
Watching the kids play outside.
Leaving to an important appointment.
Going to bed in a quiet house.
Those are all everyday events, right? And usually they're not "events" at all, but simply tasks that you need to check off of your to-do list, things that barely register in your brain, occurrences that you take for granted.
It's only when something interferes with those events that we suddenly realize how crucial they actually are.
When your car won't start and your boss is getting impatient.
When your diamond ring slips off and clatters down the sink drain.
When your tire goes flat on the way to school and your kids are fretting about being late again.
When you're standing by your locked door—sans keys—with overtired children in wedding gear.
When your trunk won't budge and the ice cream is melting.
When your son loses his prism glasses in a leaf pile, your daughter's cochlear implant has disappeared down the storm drain, or your toddler is nowhere in sight.
When you discover that your keys are locked in your car and the specialist that you've waited six months to see won't reschedule your appointment.
When nighttime lights out is accompanied by an unnerving fluttering of wings or scurrying feet somewhere in the house.
You'd pay pretty much anything to get back on the road, back into the house, back to sleep, back on track, or back to normal, wouldn't you?
That's where Chaveirim of Central Jersey steps in.
Chaveirim is an all-encompassing organization, a team of altruistic volunteers shouldering the community's needs at every level. They're the glue that holds the town together, carrying the weight of thousands of people.
Who is Chaveirim?
Among the 188 members whose ages span decades, you'll find blue-collar workers and white-collar workers, kollel yungerleit and rebbe'im, professionals and businessmen, students and entrepreneurs. There are Ashkenazim and Sephardim, chassidim and litvaks, lifelong Lakewood residents and out-of-town imports.
Name a segment of society and there's a Chaveirim member who represents it.
Despite their differences, they're a motley yet cohesive crew, a big, happy family drawn to each other and united by their shared aspiration to help others.
Can you put a price on life?
Because the members of Chaveirim tend to be fairly low-key as they carry out their selfless assistance, most people are astonished by the massive scope of their services and their impact on the community.
Chaveirim is the organization that people call when they're not sure whom else to call, and they're always ready and willing to tackle the most unusual situations. Name any frustrating obstacle that's derailed your day, and chances are Chaveirim has dealt with it on multiple occasions.
There are the "Help, my kid is stuck" calls, where panicky parents need help to extricate their kids from the most original sticky situations. Chaveirim members have freed children's hands from toy handcuffs with missing keys, their legs from bike chains, their bodies from jammed seat belts, and their heads from stair railings.
There are the "Help, I've lost my [fill in the blank]" calls. When the lost "item" in question is a person, Chaveirim deploys its highly skilled search-and-rescue team to locate the missing child, adult, or elderly individual effectively and sensitively, regardless of the time, date, or challenge. Frequently, the missing item is a valuable one that's difficult or impossible to replace—a pair of tefillin, a piece of medical equipment, a family heirloom, even a barely visible diamond dislodged from its setting—and is in a location that makes it practically unfindable, such as on the lawn, in a parking lot, or in a garbage dump.
There are the "This storm isn't just an inconvenience" calls, where callers face weather-related challenges: downed trees, flash flooding, cars stuck in the mud, shattered windows. These calls can turn life-threatening, like when a blackout affects the home of someone who's dependent on medical machinery.
There are the "There's a creature in my house" calls, which range from the annoying but not dangerous (bunnies or kittens in window wells) to the disruptive (birds or bats flying around the house) to the entertaining (raccoon in the driver's seat) to the downright hazardous (rabid skunk in the garage).
And these calls are all answered amid the flurry of more standard calls regarding flat tires, dead batteries, home and car lockouts (both the non-urgent and child-locked-inside varieties), traffic control, crowd control, and requests for heaters, air conditioning units, generators, and other equipment.
There are countless needs, and there's one organization that responds to them all.
Money can't buy everything.
But it can help support those who make those invaluable moments possible.
Chaveirim doesn't ask for much; they're not paying salaries to their hardworking coordinators or selfless members. But the annual budget adds up quickly, especially as they welcome new members to keep up with the ever-rising demand. Between insurance, communication equipment, tools, vehicle maintenance, and administrative costs, Chaveirim operates at a minimum biannual budget of $800,000.
These funds are essential—they enable Chaveirim to be there through every challenge that life flings at us.
Your contribution benefits an organization whose main goal is to help you; when you donate to Chaveirim, you're essentially donating to yourself.
And that's priceless.
Making it count
Chaveirim of Central Jersey members: 188
Chaveirim members living in Jackson: 28
Chaveirim members living in Toms River:26
Chaveirim members living in Howell: 1
Chaveirim members living in Manchester: 5
Official Chaveirim response vehicles: 6
Calls answered on the average day: 150
Most calls answered in a single day: 427
Air conditioners lent in the last 12 months: 563
Heaters lent in the last 12 months: 809
Generators provided in the last 12 months: 172
Flood-relief equipment (fans, shop-vacs, sump pumps) lent in the last 12 months: 1,150+
Average daily life-threatening emergency calls: 4
Calls answered to date in 2022: 23,462