Medicare Insurance Specialist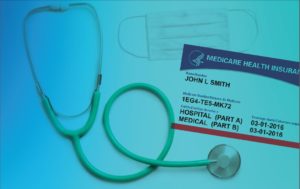 You're Turning 65. Now What?
Navigate the Medicare Process with Shmuel Zaidman
October 15 through December 7.
If you're under 65, these dates probably just mean the end of fall and beginning of the winter months, marked by chilly weather and curled, crunchy leaves scattered on the sidewalk. If you're 65 or older, you're likely thinking less of the leaves littering the sidewalks and more of the countless postcards, packets, and letters about Medicare open enrollment littering your mailbox.
Are you stuffing all those letters about Medicare Advantage plans and prescription drug plans directly in the garbage? Or are you just enrolling in whichever insurance company has the most enticing ad? Sometimes it may seem that either of these choices is preferable to sifting through the confusion of Medicare enrollment.
A resource for the entire community
Enter Shmuel Zaidman of www.65andready.com, whose team specializes in the intricate ins and outs of Medicare. Now celebrating 15 years in the business, their free services, covering all 50 states, are your one-stop shop for in-depth Medicare consultation. They will help you understand all your options based on your medical history, prescription drugs, and the doctors you see, evaluating which health plan is right for your specific needs. From consultation to enrollment and beyond, Shmuel's team will help you feel ready—ready to let your 65th year be one of enjoyment instead of confusion and frustration.
All members of our community who are over 65—even those approaching 80—can benefit from Shmuel's Medicare services. As you get older and have more limited income, it becomes vital to control your rising health costs, including secondary premiums. If you don't do an annual review with a trusted Medicare specialist, you are most likely being overcharged. That means money you could be setting aside for prescription co-pays is going instead to pay bloated premiums to a large insurance company!
Breaking down Medicare coverage
There are several parts and plans within Medicare that you should familiarize yourself with before you start.
Part A: Inpatient hospital services
Medicare covers only part of a patient's stay in the hospital, leaving them with a deductible of $1,484 to start and increasing costs after 60 days—which is why it's important to have a supplemental plan in place to cover these costs.
Part B: Outpatient services
This part of Medicare covers medically necessary doctor visits, ambulance services, and medical equipment. Since it covers only 80 percent of medical costs, you will be responsible to pay the rest unless you have a supplemental plan.
Part C: Medicare Advantage plans
These plans offer coverage for inpatient treatment, outpatient treatment, and drugs by private insurance companies with their own networks of providers. As opposed to supplemental plans that pay after Medicare, these plans pay instead of Medicare, and you will be responsible for co-pays and the like. Many of these plans offer dental care, vision care, hearing aids, and even gift cards for grocery shopping—all for one purpose: to entice you to enroll! Shmuel's team are experts in sorting out the different plans.
Part D: Prescription drug coverage
This is considered your pharmacy benefits.
Medigap plans aka Medicare Supplement plans
These plans pay medical bills after Medicare pays, covering the 20 percent patient responsibility for inpatient and outpatient services as well as deductibles and co-pays. All Medigap plans, regardless of the insurance companies that sell them, offer the same standard benefits; the differences are only in price and service. Once purchased, you have the guaranteed right for your plan to be renewed every year without being terminated due to preexisting conditions.
Without Medigap or Part C insurance, there is no annual limit on your out-of-pocket cost for medical services under Medicare. For example, a surgery can cost 100,000 dollars and you'll be responsible for 20 percent, or 20,000 dollars.
When to switch to Medicare
Once you've gotten an overview of what Medicare is all about, researched your plan options, and decided which plan is best for you, when should you actually enroll in the plan? That would be during the period that starts three months before your 65th birthday and ends three months after.
While enrolling in Medicare, there are a number of decisions to be made and deadlines to be met, with potentially expensive and even permanent penalties if not met on time, such as an additional 10 percent added to your monthly premium for a lifetime.
Researching and learning all the ins and outs of Medicare can be overwhelming and exasperating at the least, especially when doing it alone. With Shmuel's team, you don't have to be. With years of expertise and recommendations by countless local doctors and community organizations, it's no wonder people walk into Shmuel's office worried and frustrated and walk out cool, calm, and collected, ready to meet their 65th year with a smile.
Medicare is far from one-size-fits-all. Medicare is based on several parts, all covering different aspects of health-care costs. It's important to choose which parts fit your needs, forming your own individualized health-care plan, and Shmuel is here to help.
Or perhaps you already have Medicare and want to ascertain that you chose the correct plan. In just a few minutes, Shmuel can answer that question and map out the right solution for you.
Today's technology working for you
To make things even easier, today's technology can help the process be even more accurate and timely. In fact, with 65andready.com, you may never have to come to Shmuel's office to get the attentive service he and his team are well known for. Enrollments can be done over the phone and through email and fax. With today's DocuSign digital signature option, you can use your computer, laptop, or even phone to complete the process. Furthermore, the website allows you to follow the process to completion and approval, even printing your new card before it arrives in the mail.
Do I need a broker?
Only if you want to save time and money.
Naturally, you may choose to do your own research.
You may choose to spend hours on the phone listening to a cheerful "Your call is important to us…"
Brokers, however, have all the necessary knowledge at their fingertips. They can help you sift the method from the madness, giving you twice the amount of information in half the time.
Brokers give you personal service you will not find should you embark alone on this journey.
Brokers receive remuneration from the insurance companies, not the consumers. You will not need to pay a fee for the broker's expertise.
Brokers are not restricted or beholden to any specific insurance company. On the other hand, an agent employed by Humana (a large insurance company), for example, can only sell Humana's products. Speaking to a broker can help you find the best price point and benefits for your needs, as they can compare the different companies to give you the best possible coverage and rate.
After using the services of a broker over the years, you will find you've developed a relationship with them. Their knowledge of your needs will enhance the service they provide.
Sidebar
Members of our community share their stories
"The envelope from NJ FamilyCare shouted that Important Information about my health insurance was enclosed. The letter within made me reach for a chair and hold onto the table as I sat. Coverage through Jersey Care stops when you turn 65? What? I called Shmuel Zaidman." —T.R.
"Once my wife a"h passed on, I was lost when it came to things like budgeting—she was the one in charge of all our household finances. I sat with Shmuel, and we went through all the options available for drug plans. After an in-depth review of all my medications and costs, we discovered a way to make them affordable by enrolling in PAAD, a state pharmaceutical assistance program. Shmuel was able to help me with the form and saved me hundreds of dollars!" —Mr. G.
"I was so grateful I didn't have to talk to another government office representative. Shmuel Zaidman guided me through it all. I was so happy that I told all our friends not to make a move without calling a real mentsch like Shmuel first." —Mrs. B.
"My husband and I were spending six hundred dollars every month on our Medicare supplemental plan, and it was just getting too expensive for us. One of our friends uses Shmuel Zaidman, so we left Shmuel a quick message asking him to give us a call when he had a chance. To our surprise, we got a call back right away and found out we could reduce our premiums by two hundred fifty dollars every month! Shmuel found a top company that had the same supplemental plan, and because he is a broker in many states all over the USA, he knew how to give us a great deal. Now we use the extra money to pay for our medications, saving us a lot of money this year." —L.C.
Sidebar
Quick FAQs
Can I qualify for financial help while paying for Medicare?
People with limited income may qualify for programs that pay for Part B premiums and/or lower the cost of drug coverage.
What if I still have employer coverage available?
If you still have employer coverage, it is advisable to still take Part A. Regarding Part B, meet with your employer's benefits coordinator and see how their insurance works together with Medicare so you can decide if it would be beneficial to have both.
When should I begin planning for Medicare enrollment?
It's never too early! Call Shmuel at 732-497-CARE(2273) to review your options, or visit the website at 65andready.com. Shmuel and his team are here to help you with everything Medicare related.