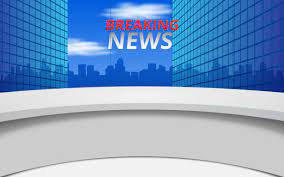 Opinion: Yes, the Election Was Stolen
Was the 2020 presidential election stolen, as former President Trump insists it was? While there may not be much in the way of evidence that votes were changed at the ballot box, there is more than enough proof that Democrats and media companies colluded to hoist Joe Biden—one of the weakest presidential candidates in history—to victory.
This rather obvious fact was demonstrated in all its ignominious glory this past weekend when Elon Musk, the new owner of Twitter, released files showing how the social media company's previous leadership suppressed an anti-Biden scandal in the run-up to the 2020 election.
The story was none other than the already fabled Hunter Biden laptop scandal, in which emails from Joe Biden's troubled son showed that the now-president was intimately aware of, and even involved in, the latter's shady business dealings in foreign countries.
Had the story, broken by the New York Post, been about Eric Trump and his personal laptop, the media would have undoubtedly been all over it. It would have been the front-cover story every single day leading up to the election. Instead, because it was about Hunter Biden, the story was squelched and painted as a Russian disinformation operation.
Twitter and Facebook were two of the biggest culprits in sweeping the scandal under the rug. Both social media companies blocked users from sharing links to the New York Post's story, and Twitter even suspended the Post's account over it. Dozens of Democrat-aligned former intelligence officials signed a letter warning people not to fall for the bait of a foreign attempt to influence the presidential election. Pundits across the media landscape refused to even discuss the story, maintaining—without a shred of evidence—that it had "all the hallmarks" of Russian interference.
The truth is that the story was 100 percent accurate and Joe Biden was absolutely involved in shady business deals that enriched his family. The media wouldn't talk about it then and they won't talk about it now, but it is the single greatest scandal that the president is embroiled in, and he will be plagued by it if he runs again in 2024.
We can quibble over the meaning of "stolen" and whether Trump has any grounds to demand that he be reinstated as president. The Constitution obviously doesn't allow for what Trump wants to happen, but the man has a very valid point.
Social media companies and Democrats clearly colluded to stop voters from being aware of a Biden scandal that could have easily sunken his presidential candidacy. Does it make a difference legally, and can Trump do anything about it? Almost certainly not. But yes, there is a very fair and legitimate argument to make that what Trump calls the "Deep State" ripped away an election from the sitting president of the United States.
B-21 Raider Bomber Debuts
The Pentagon has rolled out its most advanced plane ever, a stealthy nuclear bomber that resembles an alien spaceship more than it does traditional aircraft. But other than its peculiar design, little is publicly known about the bomber, as practically all of its technology is top secret.
The aircraft, named B-21 Raider, is part of the Pentagon's efforts to modernize all three pillars of its nuclear triad, consisting of nuclear missile submarines, land-based nuclear missiles, and nuclear-capable aircraft. The B-21 Raider is expected to make its first flight in 2023 and will succeed the B-2 Spirit, a stealth bomber first unveiled in 1988.
The public reveal came on the heels of the US defense department's release of its annual report on China, which said the country poses the most consequential challenge to America's national security. China has more than 400 operational nuclear warheads and is on track to have 1,500 nuclear weapons by 2035.
The Air Force plans to build 100 B-21 Raiders, with six currently in production, that can deploy either nuclear weapons or conventional bombs, with or without crew. It's unclear how much the aircraft will cost; estimates suggest about $753 million each.
Trump Vs. US Constitution
Donald Trump proposed that the Constitution be terminated and he be reinstalled as president after Twitter released files showing that it suppressed the Hunter Biden laptop scandal story in the run-up to the 2020 election.
In a post on his social media platform, Truth Social, Trump suggested for the umpteenth time that the 2020 results should be ignored and he should be back in the White House, or the election should at least be redone.
"A massive fraud of this type and magnitude allows for the termination of all rules, regulations, and articles, even those found in the Constitution," he said of Twitter's revelations.
Trump walked back the statement on Monday, declaring that the "fake news media" said he wants to terminate the Constitution, but it's just "more disinformation and lies."
Like many other comments Trump has made in recent months, this one was ignored by most Republicans, who are choosing to lie low in an attempt to avoid getting embroiled in unhelpful controversies. This has raised the ire of former Trump national security adviser John Bolton, who said he would consider running for president in 2024 just to block Trump.
"I think to be a presidential candidate, you can't simply say, 'I support the Constitution'; you have to say, 'I would oppose people who would undercut it,'" Bolton said, admonishing other potential 2024 candidates. "We used to have a thing in the House of Representatives called the House Un-American Affairs Committee. I think when you challenge the Constitution itself the way Trump has done, that is un-American."
REAL ID Delayed Yet Again
If you've been worried about getting your Real ID by the time federal restrictions were scheduled to kick in this coming May, you can breathe a sigh of relief. Citing "lingering impacts" of the covid-19 pandemic, the federal Department of Homeland Security has delayed implementation of Real ID requirements until May 7, 2025.
Once the requirements kick in, US travelers aged 18 and older taking commercial domestic flights will have to present a REAL ID-compliant identification card. Those who don't have one can use their passport to gain boarding access.
Homeland Security says REAL ID improves identification security and is based on a recommendation from the 9/11 Commission.
In New Jersey, appointments at a Motor Vehicle Agency to get a REAL ID are nearly impossible to come by, with officials blaming the MVC's ineptitude on "backlogs created by the pandemic."
52,700,000
No, you're not imagining it. Prices for chicken, turkey, and eggs are soaring—again—as the deadly H5N1 bird flu wipes out an already record-setting number of animals.
The highly pathogenic, highly contagious avian flu has led to the deaths of 52.7 million birds between February and December. That exceeds the previous record of 50 million during 2014–2015.
Chicken and turkey prices are now approximately 20 percent higher than they were a year ago, themselves substantially increased from the year prior.
While there's no obvious silver lining, avian flu is at least not easily transmitted to humans. So far, just one person was confirmed to have been infected by the virus.
Quote:
"The odds [of nuclear war] are very low, but they're not zero. And that could be the greatest tragedy of all." —Binyamin Netanyahu
The incoming Israeli prime minister told NBC News that he is more concerned now about the possibility of nuclear weapons being used in the ongoing Russia-Ukraine war than he was a year ago. Netanyahu said he was approached about a year ago to help negotiate an end to the war, but he didn't want to "step on the toes" of Naftali Bennett and his government.
Time's Person of the Year Doesn't Matter
Time Magazine announced on Wednesday its Person of the Year in its yearly tradition since 1927 to brand one individual as the most important or influential person across the globe over the past year.
While headline catching and somewhat sensational, the 95-year-old habit has lost its meaning to most, as Time's editors seem to slant toward naming an individual who got a lot of attention or achieved a partisan accomplishment rather than someone who actually made a difference to the world at large.
That said, the Person of the Year was named after the Voice went to print, but these were the top finalists: billionaire Elon Musk, Chinese president Xi Jinping, the Supreme Court, Rep. Liz Cheney, Ukrainian president Volodymyr Zelensky, Jeff Bezos's ex-wife MacKenzie Scott, Iranian protesters, Florida governor Ron DeSantis, and treasury secretary Janet Yellen.
Kanye Booted After Another Anti-Semitic Outburst
Nazi and Hitler supporter Kanye West was booted from Twitter again early Friday for "incitement to violence" after sharing a disturbing image of a swastika buried inside a Star of David, the latest in his string of anti-Semitic outbursts before, during, and after his meeting with former president Donald Trump.
The rapper, who has legally changed his name to Ye, posted the disturbing image just hours after he declared his affection for Adolf Hitler and questioned the Holocaust during an interview with conspiracy theorist Alex Jones.
Musk responded to the sickening tweet from West by banning him, saying, "I tried my best." Just weeks earlier, Musk reinstated West's suspended Twitter account and warmly welcomed him back on the platform.
Tripledemic Worries Grow
Fears of an uncontrollable "tripledemic" of RSV, covid, and the seasonal flu have health-care providers on edge as hospital emergency rooms fill with hundreds of patients. Health researchers point to the easing of covid-19 measures coupled with dramatic numbers of RSV patients and an early-to-arrive, severe flu season as the cause for concern.
In New York, Senator Chuck Schumer has urged the federal Department of Health and Human Services to be prepared for the possibility that the agency will be needed to provide an influx of doctors and nurses to overwhelmed hospitals.
CDC director Rochelle Walensky renewed a call this week for people to get the annual flu vaccine, noting that this year's shot is almost perfectly matched with and effective against the season's strain.
She also suggested some measures that most people aren't keen on returning to, like masking and social distancing, though she held off on indicating that the CDC would officially recommend such steps in the near future.
Meanwhile, scientists are racing to develop a vaccine for RSV, whose worst effects are felt by infants and is responsible for some 120,000 childhood deaths annually. In a press release, pharmaceutical company Pfizer said an experimental vaccine given to expectant mothers protected their babies from respiratory syncytial virus (RSV) for six months.
January 6 Charges Likely Coming
The chairman of the House Select Committee investigating the January 6, 2021 riot at the US Capitol said on Tuesday that committee members will make criminal referrals to the justice department that will urge prosecutors to slap charges on people involved in the incident.
Chairman Benny Thompson did not disclose who would be recommended for prosecution; nor did he provide any indication whether former president Trump would be among them.
The committee's decision to issue criminal referrals isn't unexpected, but having made it official, the committee has opened a door to intense speculation over whether the former president could be indicted for his alleged role in inciting a crowd to attack the Capitol.
The justice department, led by Attorney General Merrick Garland, already has two active investigations into Trump—one over his mishandling of classified documents that were stored at Mar-a-Lago, and another its own probe into the circumstances surrounding the January 6 riot.
The January 6 panel, while billed as non-partisan, has seven Democrats and just two Republicans on it—both of whom have been extremely critical of Republicans since being appointed to the committee. Both Rep. Liz Cheney and Rep. Adam Kinzinger, the Republicans on the panel, are set to leave Congress at the end of the current session.
Polling shows that a majority of Americans perceive the committee's work as a partisan affair intended to make Republicans—particularly Donald Trump—appear seditious and anti-democracy rather than providing a fair and balanced look at the events of that fateful day.