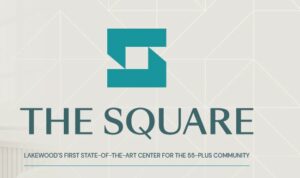 Lakewood's haven for the mature and young at heart
"It's the highlight of my month."
"Every meeting gets better—the content, the friendship, and the atmosphere."
"We love Connections—but we want more."
These are the sentiments commonly expressed by so many attendees of Connections, the monthly lunch-and-learn gathering for the 55-plus community.
It's no secret that in recent years, Lakewood has welcomed an astounding number of our parents and grandparents in this age group to our community. And we couldn't be more grateful.
School performances are featuring an increasing number of local zeidies and bubbies. Fridays and Sundays find numerous local families congregating at Zaidy and Bubby's house. Summer barbecues are infinitely more meaningful when graced with the presence of multiple generations.
It's a beautiful chapter of their lives. And we want to do everything we can to highlight that.
Connections
To that end, a group of indomitable local volunteers created Connections, an initiative geared to connecting this adult population through events and newsletters that create an atmosphere of camaraderie. Indeed, participants have noted that the connection carries over until the next month.
This pilot program has garnered a unanimously positive response—women are showing up in the hundreds, grateful and excited.
''I always anticipate an enjoyable and meaningful get-together, and I've never been disappointed," says Mrs. Shulamis Tress.
And she's not the only one. The organizers get calls as soon as one event is over, inquiring about the next one.
But Connections is only a small start of something much bigger.
Happy parents, happy children
"Connections has succeeded beyond our expectations," says Mrs. Debby Daum, one of the founders. "But we can do so much more. When we have a home, we can give our beloved women everything they need to thrive."
An up-and-coming full-service center with a complete array of activities and programming, The Lakewood Square is the next step in welcoming the older-adult population to Lakewood. This innovative venue will enrich the fabric of the entire community, creating intergenerational connections and a spirit of joy and giving.
Daily activities and amenities, exercise and education, social events and shiurim, library and lunch, and music and motivation are just some of the perks the Lakewood Square will offer.
A property has already been purchased in the heart of Lakewood, on the corner of Third Street and Clifton Avenue, with easy access to pedestrian-friendly shopping. The impressive plans include features that will cater to the full gamut of interests and facilitate the unique contribution of this population to society.
Because happy parents make happy children—and a happy community.
A jewel in Lakewood's crown
Rav Yerucham Olshin has given The Square and its supporters his full backing. "Lakewood has become an ir v'eim b'Yisrael," the Rosh Yeshivah said. "A group of chashuve people came together to provide an uplifting place for others, and we all must contribute."
The Square is not your stereotypical senior center—because the women it caters to are not your typical seniors. Active, intellectual, talented, and thriving, this is a group for whom this recognition is ripe.
Programming at The Square will also focus on topics uniquely relevant to the attendees, such as Medicare guidance, healthy living, and volunteer opportunities.
"This is a group of vibrant and young-at-heart women looking to give, to grow and connect," Mrs. Daum says. "How can we deprive them of this opportunity?"
This center may be geared for the over-55 population, but upon its completion, it will be another jewel in the crown of Lakewood's robust achievements.
Wide impact
"The community's support of The Lakewood Square will affect us all in a positive way for generations to come," says Rabbi Moshe Tress, a local askan who has spared no effort to make The Square a reality.
"A center like this benefits everyone—the women, their spouses and families, and the entire community," says Mrs. Basie Rosenblatt. "As a social worker, I have seen the incredible impact that a connective and stimulating experience can have."
The transition from monthly events to daily programming is imperative, she stresses. Whereas a monthly event is prescriptive and preplanned, a constant program will make room for spontaneity, allowing the women to choose what makes them happy at the moment.
"This is our opportunity to meet new and old acquaintances and listen to lectures that truly help us shteig," says Rebbetzin Paler, an ardent Lakewood Square supporter. "It's so rewarding."
"A giver always gets more than a taker," she adds. "I know it will be matzliach because Yidden want to give. I used to call people to fundraise for our yeshivah, so I know people have good hearts. And anyone who gives to this has my utmost admiration."
It's up to us
Looking ahead, The Lakewood Square promises to be a beacon of inspiration and empowerment, enriching the lives of all who call this town home.
The founders are clear in their vision: once this building is in full operation, The Square will be a self-sufficient entity. Every avenue for government and other funding is being explored.
But the first step is up to us.
Please join us in The Square's building-completion campaign, aptly named "Mosaic: Coming Together to Build New Opportunities."
Every hue, every person, every contribution is valuable.
It's up to every one of us to make this happen.
For our parents. For our grandparents. For ourselves.
Partner with The Square to complete the building—the fulfillment of a joint vision that will benefit the entire community. To donate, please visit rayze.it/thelakewoodsquare.com
or call 848.226.7400.