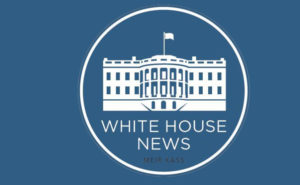 Top Story
Biden's Agenda Faces Critical Weeks Ahead
President Joe Biden's agenda is entering a critical two-week period as he and Democratic Party leaders race to conclude congressional negotiations ahead of both domestic deadlines and a chance to showcase the administration's accomplishments on a global stage.
But intraparty divides are imperiling the passage of Biden's ambitious 3.5 trillion-dollar spending package as well as a bipartisan 1.2 trillion-dollar infrastructure package, and hopes of being able to nail down both before the president leaves for Europe on October 28 for a pair of world leader summits are dimming.
Biden's team for now is for now continuing their public strategy of "blocking out the noise" and staying focused on their mission, but reality has begun to set in for the administration.
"These bills, in my view, are literally about competitiveness versus complacency, about opportunity versus decay, and about leading the world or continuing to let the world move by us," President Biden said while pushing the legislation packages in Connecticut.
Aside from the explicit target dates by which the White House wants the bills passed, including an end-of-month deadline on transportation funding and Biden's foreign trip, Democrats also desperately need to come to some sort of agreement in order to deliver on their promises to voters and protect Biden's waning political influence.
According to several White House officials, the president's team has sent urgent messages to congressional leaders that they need negotiations to wrap up soon and a deal to be reached. Biden himself has also expressed impatience and frustration with his Democratic colleagues, and has ramped up his personal outreach to lawmakers, urging them to find a compromise and bring both bills to a vote.
But Democrats remain divided on what such a compromise should look like. West Virginia Senator Joe Manchin and Arizona Senator Kyrsten Sinema have been adamant in their position that a 3.5 trillion-dollar spending bill is far too high. Without both of their votes, the plan, which would provide funding to a host of liberal agenda items, will not be approved in the Senate. Yet if Democratic leaders strike a deal with Manchin and Sinema to lower the legislation's price tag, the 1.2 trillion-dollar bipartisan infrastructure bill will likely not be approved in the House, where a group of liberal representatives have vowed not to pass it unless the 3.5 trillion-dollar bill is first passed in the Senate.
Steele Defends Debunked Trump Dossier
Former British MI6 spy Christopher Steele this week stepped out of the shadows to "set the record straight" about his bombshell dossier on Donald Trump, most of which has since been debunked by the FBI and former special counsel Robert Mueller.
The Steele dossier, which was comprised of 17 separate reports, accused former President Trump's campaign of conspiring with the Russians to tilt the result of the 2016 election, and also included a number of salacious claims about Trump's personal life.
While much of the dossier has been either disproven or contradicted by the FBI, some of it appeared to be at least partially corroborated by special counsel Mueller's investigation, which determined that there had been "numerous links—i.e. contacts—between Trump campaign officials and individuals having ties to the Russian government."
But more scrutiny has been given to some of Steele's claims, including that Trump's personal lawyer Michael Cohen traveled to Prague in 2016 to meet with Russian agents. Cohen has denied the allegation and the Mueller report concluded that Cohen had never traveled to Prague.
"I stand by the work we did, the sources that we had, and the professionalism which we applied to it," Steele told ABC's George Stephanopoulos in a preview of a forthcoming documentary series.
"I'm prepared to accept that not everything in the dossier is 100 percent accurate," Steele said, but added that he still believes his intelligence sources claims that Cohen indeed met with Russians in Prague in the summer of 2016.
While Steele acknowledged that no corroborating evidence has been found for many of the dossier's claims, he argued that very little contradicting evidence has been presented either—a line of defense that is problematic, to say the least.
Asked for comment regarding Steele, Cohen sarcastically said, "I'm pleased to see that my old friend Christopher Steele … has crawled out of the pub long enough to make up a few more stories. I eagerly await his next secret dossier which proves the existence of Bigfoot, the Loch Ness monster, and that Elvis is still alive."
Trump Sues to Block Jan. 6 Documents
Former President Trump is suing the Democratic-led House select committee investigating the Jan. 6 riot at the US Capitol, as well as the National Archives, in an attempt to block documents related to the incident from being turned over to the panel.
"The Committee's request amounts to nothing less than a vexatious, illegal fishing expedition openly endorsed by Biden and designed to unconstitutionally investigate President Trump and his administration. Our laws do not permit such an impulsive, egregious action against a former President and his close advisors," the lawsuit, filed in the US District Court in Washington, DC, says.
The suit comes after President Biden authorized the National Archives earlier this month to share a first group of documents requested by the committee, and said that other requests would be considered on a case-by-case basis.
Lawyers for Trump, who have insisted that anything relating to him from his presidency falls under executive privilege and cannot be released, described the Biden administration's waiver of his executive privilege as a "myopic, political maneuver," adding that the Jan. 6th probe is "a partisan sham to distract Americans from the Democrats' policies that are killing and robbing Americans."
Buttigieg: Supply Chain Woes to Last into 2022
The severe supply chain issues that are hindering the US economy and causing prices on everything from computer chips to lumber to toilet paper to soar could likely stretch well into 2022, Transportation Secretary Pete Buttigieg warned.
"Certainly a lot of the challenges that we've been experiencing this year will continue into the next year," Buttigieg said in an interview with CNN. "Look, part of what is happening isn't just the supply side, it's the demand side. Demand is off the charts. Retail sales are through the roof."
In an effort to relieve the stressed supply chain, the Biden administration is attempting to broker new deals, ease shipping backlogs and move stranded container ships that are driving prices higher for US consumers.
"If you think about those images of ships, for example, waiting at anchor on the West Coast—every one of those ships is full of record amounts of goods that Americans are buying because demand is up because income is up because the president has successfully guided this economy out of the teeth of a terrifying recession," Buttigieg said.
FBI Restores Fired Agent McCabe's Pension
The FBI has restored the pension benefits for fired and disgraced former agent Andrew McCabe, in what critics say is another sign of how politicized the Department of Justice has become under President Joe Biden.
McCabe was fired by then-Attorney General Jeff Sessions in 2018 after an internal probe found that he leaked sensitive information on an investigation into the Clinton Foundation and then lied about it under oath at least three times. McCabe's firing, which came just two days before his planned retirement, cost him his pension and various retirement perks.
McCabe sued the DOJ over his firing, claiming that the decision to dismiss him was political. President Biden's team has since opted to settle the suit rather than defend Sessions' decision, agreeing to have taxpayers cover McCabe's 539,000 dollars in attorney fees and 200,000 dollars in back pension payments, as well expunging the firing from his file.
In a statement, former President Trump blasted the DOJ for restoring McCabe's retirement benefits.
"This is yet another mockery of our country," Trump stated. "Among other things, McCabe's wife received hundreds of thousands of dollars in campaign contributions from Hillary Clinton and the Democrats while Crooked Hillary was under investigation, which was quickly dropped, of course… What a bad chapter this has been for the once storied FBI—I hate to see it happening, so many great people work there."
Biden Reinstating Trump's "Remain in Mexico" Policy
The Biden administration said it would reimplement former President Trump's "Remain in Mexico" policy that forces migrants seeking asylum to wait in Mexico for their US immigration court hearings. The move comes after the Biden administration lost a legal battle over the policy, which President Biden lifted upon becoming president.
Biden had ended the Trump-era policy, saying it was inhumane because of the violence migrants often face while waiting in Mexico for their court hearings.
However, Texas and Missouri sued the Biden administration in April over the suspension of the policy, formally called the Migrant Protections Protocol, or MPP, with a federal judge in August ordering the administration to reinstate the policy pending the outcome of the suit.
The Biden administration fought the order but lost in federal appeals court and in the Supreme Court, before conceding that it would have to comply with the court's order.
US Offers Condolence Payments to Kabul Bombing Victims
The US Department of Defense announced that it will provide money to the families affected by the botched Aug. 29 drone strike that killed 10 civilians in Kabul, including up to seven children.
US forces were aiming to target ISIS-K members behind the August 26th attack at the Kabul airport which killed more than 150 people, including 13 US military members.
The Pentagon at first declared the drone strike a success, even claiming that it had stopped a suicide bomber heading to the airport to kill more civilians and troops. But after reporters uncovered that the strike actually killed only civilians and no terrorists, the Pentagon reversed course and admitted that the strike was a "tragic mistake."
The Pentagon has not said how much money will be given to the affected families in the condolence payments.
Trump Deposed in Lawsuit about Alleged Assault
Former president Donald Trump answered questions under oath for over four hours on Monday as part of a lawsuit brought by men alleging they were assaulted by his security during a demonstration outside Trump Tower in 2015.
"We examined Mr. Trump on a variety of issues including statements he has made at various campaign events and rallies that counsel believes encouraged violence at those events or encouraged security guards to engage in violence or the confiscation of property," said Benjamin Dictor, an attorney for the men who filed the lawsuit.
Dictor declined to characterize Trump's testimony or say whether he thought the former president was being truthful.
"The president was exactly how you would expect him to be, he answered questions the way you would expect Mr. Trump to answer questions and conducted himself in a manner that you would expect Mr. Trump to conduct himself," was the only thing Mr. Dictor would say.
The lawsuit alleges that Trump's then-head of security, Keith Schiller, hit one of the protesters in the head after he tried stopping Schiller from taking his large cardboard cutout sign, which read, "Trump: Make America Racist Again."
Trump's testimony in the deposition will be presented to a jury if the case proceeds to a trial.
Following his testimony, Trump released a statement calling the deposition "harassment."
"The Ku Klux Klan dressed protester case should have never been brought as the plaintiffs have no one to blame but themselves," Trump said. "Rather than protest peacefully, the plaintiffs sought to rile up a crowd by blocking the entrance to Trump Tower on Fifth Avenue, in the middle of the day, wearing Ku Klux Klan robes and hoods… After years of litigation, I was pleased to have had the opportunity to tell my side of this ridiculous story. Just one more example of baseless harassment of your favorite president."
Marine Who Criticized Afghanistan Withdrawal Pleads Guilty
US Marine Corps Lieutenant Colonel Stuart Scheller pleaded guilty at a court-martial to violating military law in August and September when he publicly criticized American military leadership, including Defense Secretary Lloyd Austin and Chairman of the Joint Chiefs of Staff Mark Milley, for the bungled American withdrawal from Afghanistan.
Scheller's guilty plea applied to charges of contempt toward officials, disrespect toward superior commissioned officers, willfully disobeying a superior commissioned officer, dereliction in the performance of duties, failure to obey order or regulation, and conduct unbecoming an officer and a gentleman.
"I did what I did because I thought it was in the best long-term interest of the Marine Corps," Scheller told said in an unsworn statement to the judge. "Going forward I am still demanding accountability.
"Military leaders have an obligation to stand up to things that aren't right," Scheller continued. "I plead guilty and it pains me that my senior leadership can't do the same."
The judge, Gen. Glen Hines accepted Scheller's guilty plea and listened to evidence as he considered how the offending officer should be punished.
A prosecutor recommended that Scheller be issued a letter of reprimand and be ordered to forfeit 5,000 dollars of pay per month for six months.