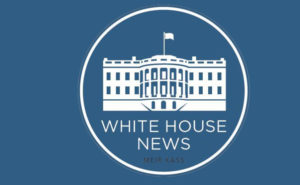 Top story
Democrats Preparing for Brawl over Filibuster
With Republicans having used the filibuster to block the creation of a commission to investigate the Jan. 6th riot at the US Capitol and set to use further filibusters to block multiple pieces of legislation important to liberals this month, Democrats are preparing for a major fight over the future of the Senate filibuster, which requires 60 votes to pass legislation rather than a simple majority of 51, as progressives push to get rid of the roadblock.
Despite concern among moderate Democrats that getting rid of the filibuster would lead to one-party rule and Republicans pushing through their agenda if the Senate flips back to the GOP, Senate Majority Leader Chuck Schumer signaled that, from his perspective, the filibuster may have to be removed to get legislation passed. "We have also seen the limits of bipartisanship and the resurgence of Republican obstructionism… Senate Democrats are doing everything we can do to move legislation in a bipartisan way when and where the opportunity exists," Schumer said. "The June work period will be extremely challenging. I want to be clear that the next few weeks will be hard and will test our resolve as a Congress and a conference."
Bills that are expected to be taken up in the Senate in June that will likely face a Republican filibuster include sweeping election reform legislation, a paycheck bill that was previously filibustered by Republicans during President Obama's tenure, and gun control reform.
Progressives have been urging Schumer to remove the filibuster, with a group of 57 progressive groups releasing a joint statement calling on Democrats to remove the obstacle, saying they have the choice to "protect the filibuster or deliver on critical and popular policies… The path forward is clear. The filibuster must be eliminated as a weapon that a minority of senators can wield to veto popular democracy protecting bills," the letter reads.
A number of Democrats have also been airing their frustrations with the Republicans, including Senators Jon Tester, Chris Murphy, Tim Kaine, and others, who argue that it's time for the Senate to change the rules and eliminate the filibuster. However, some moderate Democrats, specifically Senator Joe Manchin of West Virginia and Senator Kyrsten Sinema of Arizona, are opposed to a rules change that would get rid of the filibuster, setting up what could be a massive fight within the Democratic conference.
Senator Dick Durbin, the number two Democrat in the Senate, hinted that if moderates continue opposing a rules change, they would start facing calls to justify their support of the legislative roadblock.
"For some of my colleagues on the Democratic side, who support the filibuster in the extreme, we're going to have to have an explanation," Durbin said. "Look at the extreme. It's just indefensible."
Republicans so far have expressed confidence that the filibuster won't be removed, and hope that it will remain in place at least through the 2022 midterms, when the GOP could retake control of the Senate.
"They've been very firm in their defense of the legislative filibuster for obvious reasons," Republican Senator John Thune said of Manchin and Sinema. "I talk to both of them a lot, and I don't see that happening. I think they're committed to that."
Pull
"For some of my colleagues on the Democratic side, who support the filibuster in the extreme, we're going to have to have an explanation. Look at the extreme. It's just indefensible" –Senator Dick Durbin
Democrats' Secret Weapon: GOP Rep. Greene
With Democrats and Republicans jockeying for position ahead of the 2022 midterm elections, Democrats are beginning to use one Republican representative, Marjorie Taylor Greene, to their advantage. The GOP freshman representative, a controversial figure even in her own party, has caused headaches for Republicans since becoming a member of Congress. Some of her more outrageous comments include comparing mask mandates to the Holocaust; endorsing the QAnon conspiracy theory, which alleges that high-ranking people in Washington are part of a child-eating cabal; claiming that school shootings and the 9/11 terrorist attacks were fabricated; and even blaming nonexistent "Jewish space lasers" for wildfires in California. With all the controversy flying around Marjorie Taylor Greene, Democrats see an opportunity to use her to paint all Republicans as right-wing crackpot conspiracy theorists.
"I think that she is providing a huge opportunity in the absence of Trump to be a sticking point and a foil for Democrats in campaigns," Democratic pollster Molly Murphy said. "All she stands for and represents is a walking depiction of where this Republican Party is going. And I think Democrats would be wise to invoke her and where she is trying to take that party."
The strategy would not be the first time operatives employed it in elections; Republicans have been using it against Democrats for some time, including elections in which they implied that far-left socialist Rep. Alexandria Ocasio-Cortez, or anti-American and anti-Semitics Reps. Ilhan Omar and Rashida Tlaib are the ones pulling the strings behind the Democratic Party. Those strategies didn't always work, but Republicans are aware that Marjorie Taylor Greene presents a problem for them.
While mostly trying to stay away from condemning her so as to avoid inter-conference squabbles, the top three Republicans in the House of Representatives recently made the decision to criticize her for her comments on mask mandates, saying that comparing those mandates to Nazi actions during the Holocaust is reprehensible.
Republican strategists are also concerned with the impact she will have on the GOP's chances of regaining control of the House and/or Senate in the 2022 midterms.
"I'm a Republican, I'm not Jewish, I'm not a history buff, but every time I hear Marjorie Taylor Greene talk about the Holocaust, it's cringeworthy. And I think there are a lot of people out there as well that feel the same way," said GOP strategist Chip Lake.
"Six months ago, nobody heard of this representative, and now she's routinely leading national newscasts. That's not great for Republicans trying to win the majority," said Alex Conant, another Republican strategist.
Pull
With all the controversy flying around Marjorie Taylor Greene, Democrats see an opportunity to use her to paint all Republicans as right-wing crackpot conspiracy theorists
briefs
Biden's Agenda at a Crossroads
With talks of a bipartisan infrastructure bill still ongoing, President Biden is at a crossroads over the future of the legislation which could determine how much of the remainder of his first-term agenda he can accomplish. With pressure from Democrats to sidestep Republicans and try to simply ram his massive infrastructure plan through Congress, but also with no clear way to successfully do so, Biden is expected to make a definitive choice over the next few weeks whether to try to include Republicans in infrastructure talks or go it alone and have Democrats pass his own version of the bill along party lines.
A group of Republican senators last Thursday offered a nearly $1 trillion infrastructure bill as a counteroffer to President Biden's, which has a price tag of approximately $1.7 trillion. This offer could be the president's best chance at achieving bipartisan support on a major piece of legislation. However, if he does end up supporting it, President Biden risks angering Democrats who say the Republican offer is a non-starter and could impede the passage of bills focusing on other liberal priorities, including climate change, education, and election reform.
All agree that the two sides remain far apart, with a $700 billion difference still separating them, and Democrats say that little time remains to strike a deal. President Biden said regarding the negotiations that he's "going to have to close this down soon," while Transportation Secretary Pete Buttigieg said that the administration is "getting pretty close to a fish-or-cut-bait moment."
Four Prominent Republicans Visit Israel
A group of four Republicans were in Israel this week to tour damage caused by Hamas rockets and to affirm US support for the Jewish state. Senators Ted Cruz of Texas, Lindsey Graham of South Carolina, Bill Hagerty of Tennessee—all of whom serve on the Senate Foreign Relations Committee, as well as former Secretary of State Mike Pompeo, touched down in Israel on Sunday, in a trip that Cruz said was intended "to see and hear firsthand what our Israeli allies need to defend themselves, and to show the international community that we stand unequivocally with Israel." Hagerty added that he wanted to know what the US can do to "strengthen our vital alliance with Israel at a time when terrorists like Hamas and Hezbollah and terror-sponsoring regimes in Iran and Syria are making the Middle East more dangerous."
Graham appeared alongside Israeli PM Netanyahu to tout how the US-Israel relationship helps combat Iranian aggression in the Middle East and around the world. "What happens with Iran matters not only to America but to the world," Graham said. "The worst possible outcome for the world is to allow the Iranian regime to acquire nuclear capability because our Arab friends will not tolerate that. They feel more threatened by Iran than they do Israel."
Senator Cruz also blasted President Biden for being soft on Israel's foes during the recent 11 days of fighting between Israel and terrorists in the Gaza Strip, including by pressuring Israel to wind down the war despite no respite in rocket fire, adding that the US should not provide any humanitarian aid to the Palestinians so long as there's a danger of that money flowing to Hamas.
"The longer Joe Biden shows weakness to Hamas or Hezbollah or Iran, the more you're going to see terrorist attack escalating," Cruz said.
White House Staff Returning to In-Person Work
All staffers at the White House have been invited back to work in-person in the compound, but not until July. In a memo sent to the White House Office and Office of the Vice President, employees were advised that they will "transition to full time on campus work" sometime between July 6th and July 23rd. The move is the latest step signaling the federal government is slowly returning and resuming normal operations following the COVID-19 pandemic, but it doesn't either mean government business is returning to pre-pandemic style just yet. Each federal government agency will still be required to create their own phased-in plan to have employees return to their offices in Washington, DC, and those plans could take months to be fully implemented.
Jewish Democrats Slam Colleagues for Anti-Semitic Comments
Four Democrats in the House of Representatives berated several colleagues in a letter sent to President Joe Biden over comments they made about the Israel-Palestinian conflict and the Holocaust. The letter, which primarily focused on urging Biden to address rising anti-Semitism in the United States, was signed by Representatives Josh Gottheimer of New Jersey, Dean Phillips of Minnesota, Elaine Luria of Virginia, and Kathy Manning of Minnesota. While the letter did not directly name those they accuse of anti-Semitic comments, it referenced remarks made by Democratic Representatives Rashida Tlaib, Ilhan Omar, and Alexandria Ocasio-Cortez, as well as comments made by Republican Rep. Marjorie Taylor Greene.
"We also reject comments from Members of Congress accusing Israel of being an 'apartheid state' and committing 'act[s]' of terrorism," the letter said. "These statements are anti-Semitic at their core and contribute to a climate that is hostile to many Jews. We must never forget that fewer than 80 years ago, within the lifetime of our parents and grandparents, six million people were murdered by the Nazis in the Holocaust because they were Jews. Israel has long provided the Jewish people with a homeland in which they can be safe after facing centuries of persecution."
Biden Apparently Keeping Trump's Cuba Stance
President Biden's State Department last week listed Cuba as among the countries "not cooperating fully with United States antiterrorism efforts," a determination first made by former President Trump's administration in 2020, suggesting that President Biden will keep Trump's hardline approach against the Communist regime in place. The determination to slap the label on Cuba was done under the Arms Export Control Act, which requires a report each year listing all the countries barred from defense exports and sales with the US. Former President Obama had removed Cuba from the list in 2015, but Trump added it back to the list in the late days of his presidency. And while the Biden administration has said that they will review President Trump's policies toward Cuba, White House Press Secretary Jen Psaki said that "a Cuba policy shift is not currently among President Biden's top priorities."
Biden Unveils "Racial Equity" Plan
President Joe Biden traveled to Tulsa, Oklahoma on Tuesday to mark the 100th anniversary of the 1921 race massacre in the city, in which a mob of white people burned and looted the black neighborhood of Briarwood, killing approximately 300 and displacing some 10,000 black people.
During his speech marking the event's centennial anniversary, Biden unveiled his plan to increase racial equity throughout the country, announcing his intention to expand and target federal purchasing power to benefit more minority-owned businesses, and submit rules to strengthen anti-discrimination housing measures that were rolled back during the Trump administration. However, President Biden made no mention of several proposals some Democrats have been urging him to take seriously, including creating a commission to study the idea of giving black Americans money as reparation for slavery, and forgiving up to $50,000 in student debt for black Americans. Biden has said in the past he is in favor of a commission to examine reparation payments but has not shown any support for actually giving direct payments to black Americans, and has said that he is not comfortable forgiving more than $10,000 in student loan debt per individual.
Biden Ends Trump's "Remain in Mexico" Immigration Policy
President Biden officially ended former President Trump's "Remain in Mexico" policy, formally called the Migrant Protection Protocols (MPP), a policy which he immediately paused upon entering office and which was a cornerstone of Trump's immigration policy. Under the protocol, asylum seekers had to remain out of the United States until their claims for asylum were heard and processed by US officials.
In a memo to agency heads, Secretary of Homeland Security Alejandro Mayorkas said that he was officially ending the program after an extensive review by his department, writing that the policy does not "adequately or sustainably enhance border management in such a way as to justify the program's extensive operational burdens and other shortfalls," and added that the policy itself had produced "mixed results."
"It is certainly true that some removal proceedings conducted pursuant to MPP were completed more expeditiously than is typical for non-detained cases, but this came with certain significant drawbacks that are cause for concern," Mayorkas wrote. "The focus on speed was not always matched with sufficient efforts to ensure that conditions in Mexico enabled migrants to attend their immigration proceedings."
The illegal immigration crisis at the southern border has been one of the thorniest issues for President Biden's young administration, with the president taking heat from both Republicans and Democrats on the matter. Republicans say that his rollback of tough policies put in place under President Trump is enticing more immigrants to cross illegally into the United States, while Democrats are upset that the Biden administration has not been more welcoming of immigrants and asylum seekers, and is instead taking action to dissuade people from making the dangerous trek into the US.