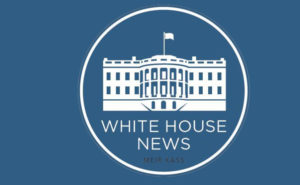 Top story
CIA Chief Meets with Taliban as Afghanistan Evacuations Continue
CIA Director William Burns met the Taliban's top political leader on Monday as concerns grow that the United States will be unable to evacuate all of its forces, personnel, and Afghans loyal to the US before the August 31 deadline to leave the country.
The details of Burns' meeting with the Taliban's Mullah Abdul Ghani Baradar were not released, but it shows that the Biden administration has high levels of concern that the disaster unfolding in war-torn Afghanistan could devolve even further and possibly lead to the deaths of Americans stranded in Taliban-controlled areas.
Baradar was arrested in a joint operation between the CIA and Pakistani forces in 2010, and he spent eight years in a Pakistani prison before the Trump administration persuaded Pakistan to release him ahead of Trump's peace talks with the Taliban.
The Taliban warned President Biden on Monday that they would not accept any US presence in Afghanistan after the withdrawal deadline, saying it is a "red line" for them and warning that there will be "consequences" if US troops remain in the country after that date.
"If the US or UK were to seek additional time to continue evacuations—the answer is no. Or there would be consequences," Taliban spokesman Suhail Shaheen told a British news outlet.
Recent days have seen a flurry of efforts to speed up the chaotic and disorderly withdrawal from Afghanistan, with scenes of desperation playing out at Kabul's airport as reports of the Taliban executing Afghans who helped the US emerged.
As of this writing, President Biden is weighing whether to extend the US mission in Afghanistan, as military officials say that the odds getting everyone out of the country by the August 31 deadline is becoming slimmer.
US officials have said that they are prioritizing the evacuation of US citizens, Afghans who worked for the US government and are thus eligible for special visas, and Afghans who are eligible for refugee status. The overall number of Afghans seeking relocation in the US is unclear, but the International Rescue Committee has previously said that some 300,000 Afghan civilians were affiliated with the US government during its 20 years in Afghanistan.
The pace of evacuations has considerably quickened. According to White House reports, between 7 a.m. on August 23 and 7 a.m. on August 24, US military flights took about 12,700 people out of the country, up from 10,400 people in the 24 hours before that.
Since August 14, the US has "evacuated and facilitated the evacuation" of approximately 58,700 people, as of Tuesday.
President Biden last Friday attempted to put on an optimistic face as Afghanistan unravels and tried to project calm in the face of the unfolding disaster.
"This past week has been heartbreaking," Biden said in remarks from the White House. "We've seen gut-wrenching images of panicked people acting out of sheer desperation. You know, it's completely understandable. They're frightened. They're sad. Uncertain what happens next. I don't think anyone, I don't think any one of us can see these pictures and not feel that pain on a human level.
"Let me be clear," Biden continued. "Any American who wants to come home, we will get you home," Biden said. "I cannot promise you what the final outcome will be… or that it will be without risk of loss, but as commander in chief, I can promise you I will mobilize every resource necessary. And, as an American, I offer my gratitude to the brave men and women of the US armed forces who are carrying out this mission. They're incredible."
Biden added that there will be "plenty of time to criticize and second guess this operation," but for now he is focused on "getting the job done."
Briefs
Pelosi in Budget Showdown with Moderate Dems
House Speaker Nancy Pelosi and a group of centrist Democrats held talks earlier this week in an attempt to break a deadlock over the party's legislative strategy, with Democratic leaders trying to unify rival wings.
The fight is centered around Democratic party leaders' attempt to lump together two separate pieces of legislation: a 1 trillion-dollar infrastructure bill that was passed in the Senate earlier this month in bipartisan fashion, and a 3.5 trillion-dollar package for health care, education, and climate policy initiatives that has no Republican support and would need to be passed in the Senate using reconciliation, a tactic that would allow Democrats to bypass a GOP filibuster.
Progressives in the House of Representatives, as well as Speaker Pelosi, have said that they want the Senate to pass the 3.5 trillion-dollar package before they vote on the 1 trillion-dollar infrastructure package. However, a group of moderate Democrats led by Rep. Josh Gottheimer, chair of the Problem Solvers Caucus, is taking a firm position that the infrastructure bill should be passed first, and are threatening to vote against the budget resolution if Pelosi brings it for a vote before the infrastructure bill.
"Time kills deals. This is an old business saying and the essence of why we are pushing to get the bipartisan infrastructure bill through Congress and immediately to President Biden's desk—as the president himself requested the day after it passed the Senate," the group wrote in a Washington Post op-ed. "We are firmly opposed to holding the president's infrastructure legislation hostage to reconciliation, risking its passage and the bipartisan support behind it."
The House moderates got some help in their stance from two moderate Democrats in the Senate. Senator Kyrsten Sinema on Monday doubled down on her opposition for a budget that costs 3.5 trillion dollars, and Senator Joe Manchin released a statement backing the group's efforts to get the bipartisan infrastructure a vote in the House before the Senate takes up the budget.
Without Sinema's or Manchin's support, Democrats will be unable to use reconciliation—or any other process—to pass their 3.5 trillion-dollar bill in the Senate, as they would lack the 50 votes necessary to approve it.
It was not clear as of this writing whether Speaker Nancy Pelosi and the group of moderate Democrats would be able to come to an agreement, though Rep. Gottheimer said that he is confident both bills will eventually be passed.
Suspect Surrenders after Bomb Threat near Capitol
A man claiming to have an explosive device in his vehicle was arrested by Capitol Hill police after an hours-long standoff near the US Capitol last Thursday.
Police say the incident began when 49-year-old Floyd Ray Roseberry of Grover, North Carolina, drove his pickup truck onto the sidewalk in front of the Library of Congress claiming he had a bomb and displaying what looked like a detonator.
Multiple buildings in the Capitol Hill area were evacuated as authorities responded to the bomb threat. Officials said that following negotiations and Roseberry's eventual surrender, police swept his truck but found no bomb. However, he was in possession of some suspected bomb-making material, police noted.
A motive for the incident has not been officially released yet, but video streamed live by Roseberry himself shows him holding a canister that he said was a bomb and rambling about a "revolution." Social media posts from Roseberry suggest that he is a Trump supporter, though he has said that he does not care if Trump becomes president again, but that "all Democrats need to step down."
Roseberry's son Christopher said in an interview that his father expressed political frustrations after Joe Biden was elected president.
"Since Biden was elected he's just been like, man… he doesn't like change, I reckon… I tried to tell him… 'Who cares what goes on up there in DC? Worry about what you've got down here.' I tried to tell him that and he's like, 'No, I'm sticking up for my country. We need to get the country back to the way it was.'"
Biden Admin Defends Eviction Ban at Supreme Court
As the US Supreme Court hears a lawsuit filed by a landlord group, lawyers for President Joe Biden's administration on Monday asked the US Supreme Court to uphold the president's federal ban on evictions.
In a court filing, administration lawyers said the Centers for Disease Control and Prevention (CDC) acted within its lawful authority when it renewed a moratorium on evictions as Covid-19 continues to spread in the United States.
Groups representing landlords have been trying to get the moratorium lifted, noting that even President Biden and administration officials have conceded that the ban may not be lawful.
The CDC first issued an eviction moratorium in September 2020, with officials saying the policy was needed to prevent the unnecessary spread of Covid-19 in the US and to prevent homelessness during a pandemic. The ban expired at the end of July, but was renewed through October 3 by President Biden after he came under pressure from Democratic lawmakers.
Biden had at first said that he did not have the authority to extend the eviction ban and that congressional action was necessary for the moratorium to stay in place, but then reversed course after the Democratic outcry.
According to the Census Bureau's Household Pulse Survey, roughly 3.5 million people face eviction in the coming months.
A federal appeals court said the CDC pause on evictions may remain in place for now, setting up the legal fight now being heard by the Supreme Court.
Officer Exonerated in Shooting of Capitol Rioter
The US Capitol Police officer who shot and killed Ashli Babbitt during the January 6th storming of the Capitol was cleared of any wrongdoing after an internal review determined that his action may have saved the lives of lawmakers and staffers who had barricaded themselves inside the building.
Federal prosecutors had already said in April that they would charge the officer over the shooting, but the police force's own investigation into the incident now fully exonerates him and spares the officer of any punishment.
Babbitt, 35, was trying to climb through a barricaded door near the House Speaker's Lobby when the officer, who warned her first not to enter, opened fire.
The Capitol Hill Police Office of Professional Responsibility determined that the officer's conduct "was lawful and within the department's policy," which states that deadly force can be used if an officer "reasonably believes that action is in the defense of human life, including the officer's own life, or in the defense of any person in immediate danger of serious physical injury."
"The actions of the officer in this case potentially saved members and staff from serious injury and possible death from a large crowd of rioters who forced their way into the US Capitol and to the House Chamber where members and staff were steps away," the agency said in a statement. "USCP officers had barricaded the Speaker's Lobby with furniture before a rioter shattered the glass door. If the doors were breached, the rioters would have immediate access to the House chambers."
US Tests Its First Iron Dome Battery
US military forces on Monday completed a test firing of its first Iron Dome missile battery system that the Pentagon purchased from Israel. The test, in which US Army troops successfully intercepted a number of targets, took place at the White Sands Missile Range in New Mexico.
A statement from Israel's Defense Ministry stated that the Iron Dome system is intended "to protect deployed American forces from a variety of aerial threats, including cruise missiles, unmanned aerial vehicles, rockets, and shrapnel."
Though the United States has its own THAAD anti-ballistic missile defense system, the military still required a short-range air defense system, thus prompting the purchase of Iron Dome systems from Israel. The purchase of two Iron Dome batteries was made in 2019, and includes 12 launchers, two sensors, two battlement management centers, and 240 interceptors.
The Pentagon is reportedly currently considering where to deploy the Iron Dome batteries.
Harris Trip to Vietnam Delayed after Health Issue Arises
Vice President Kamala Harris's departure from Singapore to Vietnam was delayed for several hours on Tuesday after reports of an unexpected health issue in Hanoi, Vietnam, where she was scheduled to travel.
The health issue was reportedly not Harris's, but few other details were made available.
It has been reported that the issue may have been connected to a possible case of "Havana Syndrome," the neurological issue that has been affecting US diplomats and personnel working abroad. The syndrome has been occurring more frequently in recent months; its origins and mechanism remains a mystery, though many believe the issues are caused by Russian agents.
Harris's trip to Singapore and Vietnam is the first visit of a top-level Biden administration official to Asia, and comes as the United States seeks to reassure allies of its policy priorities amid the chaotic withdrawal from Afghanistan, which has foreign leaders questioning President Biden's foreign policy decisions.
Arizona Election Report Delayed due to Covid
The long-awaited report on the Republican-backed review of ballots cast in Arizona in the 2020 election has been delayed after the man in charge of the Florida firm leading the audit and two members of his team tested positive for Covid-19.
"The team expected to have the full draft ready for the Senate today, but unfortunately Cyber Ninjas CEO Doug Logan and two other members of the five-person audit team have tested positive for Covid-19 and are quite sick," said Arizona Senate President Karen Fann.
The results from the audit had been expected within 60 days after starting in March but has been delayed several times.
County leaders say that the firm conducting the audit, which has no experience in auditing or administering elections, has used sloppy methods in the recount.
Student Loans Canceled for Disabled
The US Department of Education announced that it will be canceling about 5.8 billion dollars worth of federal student loans for over 323,000 borrowers with severe disabilities.
"Today's action removes a major barrier that prevented far too many borrowers with disabilities from receiving the total and permanent disability discharges that they are entitled to under the law," Education Secretary Miguel Cardona said. "We've heard loud and clear from borrowers with disabilities and advocates about the need for this change and we are excited to follow through on it."
Democrats have been urging President Biden to cancel up to 50,000 dollars in debt for all federal student loan borrowers—not just for the disabled—but Biden has thus far balked at the idea, saying that he likely does not have the authority to do so, though he has floated canceling up to 10,000 dollars in debt per borrower.
Americans currently owe the Department of Education roughly 1.7 trillion dollars in student loan debt. Since March 2020, borrowers have been given the option to defer their payments without accruing any interest on it, but that accommodation will end in January 2022.