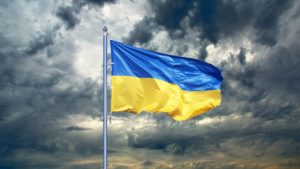 United Hatzolah, Yad Yisroel, and numerous other organizations are continuing to work around the clock to assist the tens of thousands of Jews who remain stranded in Ukraine, many of them bereft of shelter, money, clothing, food, and water.
As of Monday morning, an estimated 2.8 million Ukrainians had fled the country to safer environs, with more than 1.7 million of them streaming into Poland. The remainder is scattered amongst various countries, including Moldova, Belarus, and Israel—which is providing expedited entry to those who fall under its Law of Return.
United Hatzolah has been on the ground in Ukraine since the outbreak of war. The organization at first dispatched a team of about 65 members to assess the situation and provide medical care to refugees fleeing toward Ukraine's bordering countries. However, as the extreme humanitarian crisis became apparent, United Hatzolah has pivoted and is now focusing primarily on providing necessities to the countless refugees.
Numerous other organizations and individuals have joined in the efforts, throwing the full weight of their individual and collective abilities toward saving refugees fleeing the war that continues to rage with no end in sight.
One of those individuals is Lakewood resident Simcha Shain, a veteran Hatzolah paramedic and the founder and CEO of Paraflight.
Simcha told TVOL that he and several other volunteers saw the humanitarian crisis unfolding and instinctively knew they had to get involved.
"We weren't able to fly directly to the border, so we flew to Austria and then to Romania, then took a long car ride into Moldova, which borders Ukraine," he said. "We were stationed for several days at a shul called Agudah in Kishinev for several days before heading down to the border."
At the border itself, Shain says he couldn't believe what he was seeing.
"I've been to many areas of crisis," he said. "I was on scene at 9/11, the Surfside tragedy, Sderot during war, and New Orleans after Hurricane Katrina. But I've never seen the humanitarian crisis I saw at the Ukrainian border."
Having trekked for days through forests, women and children were arriving at the border with nothing but a small suitcase and the clothes they were wearing. Exhausted and in ill health, and with no idea where they were heading, the people straggling toward the emergency responders waiting at the border were in desperate need of help.
"We did what we could," Shain says. "We gave medical care, blankets, and food and drink. United Hatzolah has a 24-hour kitchen running near the border that is feeding thousands of people a day. But there was only so much we could do.
"The scenes I saw play out were reminiscent of the photographs we've seen of people fleeing the Nazis in World War II. These people left everything they knew behind and had nothing with them but for a suitcase or bag with them. It struck me that I had packed more clothing, food, and supplies for my one-week trip to the border than these people had packed for the rest of their lives," he added.
"Compounding the problem for these refugees was that the only country that had representatives at the border was Israel. They were the only ones trying to help people get processed and get through to other countries where they could find refuge."
The level of support provided by Jewish organizations, facilitated by the generosity of Yidden across the world, cannot be underestimated, Shain said.
"Tens of millions of dollars have been raised from people who don't know the people who live in Ukraine and will likely never meet them," he noted. "When we say 'mi k'amcha Yisrael,' this is what we're talking about."
The situation reminds him of the post-World War II regrets that many Jewish Americans had. Shain said that R' Mendel Tress, son of the legendary Mike Tress, told him many years ago that it costed his father $100 for each life he saved.
At the time many people ridiculed Mike, questioning whether the money was being spent on anything worthwhile and if it was really going toward saving people. To this day, those people live with regret, knowing that had they donated, additional Jewish lives could have been saved.
"The same could be said today," Shain says. "We have the ability to save countless Yidden still stuck in Ukraine. All it takes is a few dollars. Chip in and get involved and save yourself from later regret."
Talks to end war continue
Russia and Ukraine kept a fragile diplomatic path open with a new round of talks on Monday even as Moscow's forces pounded away at Kyiv and other cities across the country in a punishing assault which the Red Cross said has created "nothing short of a nightmare" for the civilian population.
Meanwhile, a convoy of 160 civilian cars left the surrounded port city of Mariupol along a designated humanitarian route, the city council reported in a rare glimmer of hope a week and a half into the deadly siege that has left people desperate for food, water, heat, and medicine.
The latest negotiations, which were held via video conference, were the fourth round involving higher-level officials from the two countries and the first in a week. The talks ended without a breakthrough after several hours, with Ukrainian presidential aide Mykhailo Podolyak saying the negotiators took "a technical pause" and planned to meet again.
The two sides had expressed some optimism in recent days. Podolyak said over the weekend that Russia was "listening carefully to our proposals." He tweeted Monday that the negotiators would discuss "peace, ceasefire, immediate withdrawal of troops, and security guarantees."
Previous discussions held in person in Belarus did not produce lasting humanitarian routes or agreements to end the fighting.
Meanwhile, air raid alerts sounded in cities and towns around the country overnight, from near the Russian border in the east to the Carpathian Mountains in the west, and fighting continued on the outskirts of Kyiv. Ukrainian officials said the Russians shelled several suburbs of the capital.
Ukrainian authorities said two people were killed when Russian forces struck an airplane factory in Kyiv, sparking a large fire. The Antonov factory is Ukraine's largest aircraft manufacturing plant and is best known for producing many of the world's biggest cargo planes.
Russian artillery fire also hit a nine-story apartment building in the northern Obolonskyi district of the city, killing two more people, authorities said. Firefighters worked to rescue survivors, painstakingly carrying an injured woman on a stretcher away from the blackened and smoking building.
A town councilor for Brovary, east of Kyiv, was killed in fighting there, officials said. Shells also fell on the Kyiv suburbs of Irpin, Bucha, and Hostomel, which have seen some of the worst fighting in Russia's stalled attempt to take the capital, local authorities said.
Airstrikes were reported across the country, including the southern city of Mykolaiv, and the northern city of Chernihiv, where heat was knocked out to most of the town. Explosions also rang out overnight around the Russian-occupied Black Sea port of Kherson.
In the eastern city of Kharkiv, firefighters doused the smoldering remains of a four-story residential building. It was unclear whether there were casualties.
In the southern city of Mariupol, where the war has produced some of the greatest suffering, the city council didn't say how many people were in the convoy of cars headed westward for the city of Zaporizhzhia. But it said that a cease-fire along the route appeared to be holding.
Previous attempts to evacuate civilians and deliver humanitarian aid to the city of 430,000 were thwarted by continuing fighting.
The Russian military said 20 civilians in the separatist-controlled city of Donetsk in eastern Ukraine were killed by a ballistic missile launched by Ukrainian forces. The claim could not be independently verified.
The UN has recorded at least 596 civilian deaths since Russia invaded Ukraine on Feb. 24, though it believes the true toll is much higher. Millions more have fled their homes, with more than 2.8 million crossing into Poland and other neighboring countries in what the UN has called Europe's biggest refugee crisis since World War II.
Russia's military is bigger and better equipped than Ukraine's, but its troops have faced stiffer-than-expected resistance, bolstered by arms supplied by the West. The US said Russia asked China for military equipment to use in Ukraine—a claim the Kremlin denied.
Kremlin spokesman Dmitry Peskov said that "Russia has its own potential to continue the operation" and that it was "unfolding in accordance with the plan and will be completed on time and in full."
Russia has denied intending to occupy Ukraine, but Peskov said it "does not rule out the possibility of taking full control of large settlements that are now practically surrounded."
The war expanded Sunday when Russian missiles pounded a military training base in western Ukraine, close to the Polish border, that previously served as a crucial hub for cooperation between Ukraine and NATO.
The attack killed 35 people, Ukrainian officials said, and raised fears that NATO could be drawn into direct conflict with Russia.
Putin increasingly frustrated
More than two weeks into the war he expected to dominate in two days, Vladimir Putin is projecting anger, frustration at his military's failures, and a willingness to cause even more violence and destruction in Ukraine, in the assessment of US intelligence officials.
Officials in recent days have publicly said they're worried the Russian president will escalate the conflict to try to break Ukraine's resistance. Russia still holds overwhelming military advantages and can bombard the country for weeks more. And while the rest of the world reacts to the war he started, Putin remains insulated from domestic pressure by what CIA Director William Burns called a "propaganda bubble."
Putin's mindset—as tough as it is to determine from afar—is critical for the West to understand as it provides more military aid to Ukraine in order to prevent Putin from directly taking on NATO countries or possibly reaching for the nuclear button. Intelligence officials, over two days of testimony before Congress last week, openly voiced concerns about what Putin might do. And those concerns increasingly shape discussions about what US policymakers are willing to do for Ukraine.
Over two decades, Putin has achieved total dominance of Russia's government and security services, ruling with a tiny inner circle, marginalizing dissent, and jailing or killing his opposition. He has long criticized the breakup of the Soviet Union, dismissed Ukraine's claims to sovereignty, and mused about nuclear war ending with Russians as "martyrs." Burns told lawmakers that he believed Putin was "stewing in a combustible combination of grievance and ambition for many years."
Putin had expected to seize Kyiv in two days, Burns said. Instead, his military has failed to take control of major cities and has lost several thousand soldiers. The West has imposed sanctions and other measures that have crippled the Russian economy and diminished living standards for oligarchs and ordinary citizens alike. Much of the foreign currency Russia had accumulated as a bulwark against sanctions is now frozen in banks abroad.
Burns is a former US ambassador to Moscow who has met with Putin many times. He told lawmakers in response to a question about the Russian president's mental state that he did not believe Putin was crazy.
"I think Putin is angry and frustrated right now," he said. "He's likely to double down and try to grind down the Ukrainian military with no regard for civilian casualties."
Russia's recent claims that the US is helping Ukraine develop chemical or biological weapons suggest that Putin may himself be prepared to deploy those weapons in a "false flag" operation, Burns said.
No end in sight
There is no clear path to ending the war. It is nearly inconceivable that Ukrainian president Volodymyr Zelensky, who has won admiration around the world for leading his country's resistance, would suddenly recognize Russia's annexation of Crimea or support granting new autonomy to Russian-friendly parts of eastern Ukraine. And even if Putin captures Kyiv and deposes Zelensky, he would have to account for an insurgency supported by the West in a country of more than 40 million.
"He has no sustainable political end-game in the face of what is going to continue to be fierce resistance from Ukrainians," Burns said.
European leaders are still trying to maintain dialogue with Putin. Prime Minister Xavier Bettel of Luxembourg spoke Monday with Putin and "pleaded for an immediate ceasefire," according to Bettel's tweet. A spokesperson said Bettel was encouraged to contact Putin by other leaders who "wanted to make sure Putin would continue talking with them." Bettel also spoke with Zelensky.
Avril Haines, President Joe Biden's director of national intelligence, said Putin "perceives this as a war he cannot afford to lose. But what he might be willing to accept as a victory may change over time given the significant costs he is incurring."
Intelligence analysts think Putin's recent raising of Russia's nuclear alert level was "probably intended to deter the West from providing additional support to Ukraine," she said.
The White House's concern about escalation has at times frustrated both Democrats and Republicans. After initially signaling support, the Biden administration declined in recent days to support a Polish plan to donate Soviet-era warplanes to Ukraine that would have required the US to participate in the transfer. The administration previously delayed sanctions on the Nord Stream 2 pipeline and would not send Stinger air-defense missiles to Ukraine before changing course.
Questioned on Thursday, Haines said Putin might see the plane transfer as a bigger deal than the anti-tank and anti-aircraft weapons already going to Ukraine. Haines did not disclose whether the US had intelligence to support that finding.
US Rep. Mike Quigley, a Democrat who sits on the House Intelligence Committee, said the Biden administration has been "always a step or two late" out of fear of triggering Putin. He urged the White House to agree quickly to the transfer of planes.
"I think it comes off as quibbling," Quigley said. "If anyone thinks that Putin is going to distinguish and differentiate—'Oh, well, they're taking off from Poland'—he sees all of this as escalatory."
Meanwhile, as the violence worsens and more Russians die, the West is also watching for any sign of holes forming in Putin's "propaganda bubble." One independent Russian political analyst, Kirill Rogov, posted on his Telegram account that the war is "lost" and an "epic failure."
"The mistake was the notion that the West was unwilling to resist aggression, that it was lethargic, greedy and divided," Rogov wrote. "The idea that the Russian economy is self-sufficient and secure was a mistake. The mistake was the idea of ​​the quality of the Russian army. And the main mistake was the idea that Ukraine is a failed state, and Ukrainians are not a nation.
"Four mistakes in making one decision is a lot," he said.
Before the invasion, polling conducted by the Levada Center, Russia's top independent opinion research firm, found that 60 percent of respondents consider the US and NATO the "initiators" of conflict in eastern Ukraine. Just 3 percent answered Russia. The poll was taken in January and February, and the Levada Center has not published new polling since the war began.
Outsiders hope ordinary Russians will respond to the sharp decline in their living standards and find honest portrayals of the war through relatives and online, including by using VPN software to bypass Kremlin blocks on social media. Russian state television continues to air false or unsupported allegations about the US and Ukrainian governments and push a narrative that Russia can't afford to lose the war.
"Otherwise, it will lead to the death of Russia itself," said Vladimir Solovyov, host of a prime-time talk show on state TV channel Russia 1, on his daily radio show last week.